What Golf Ball Should I Use?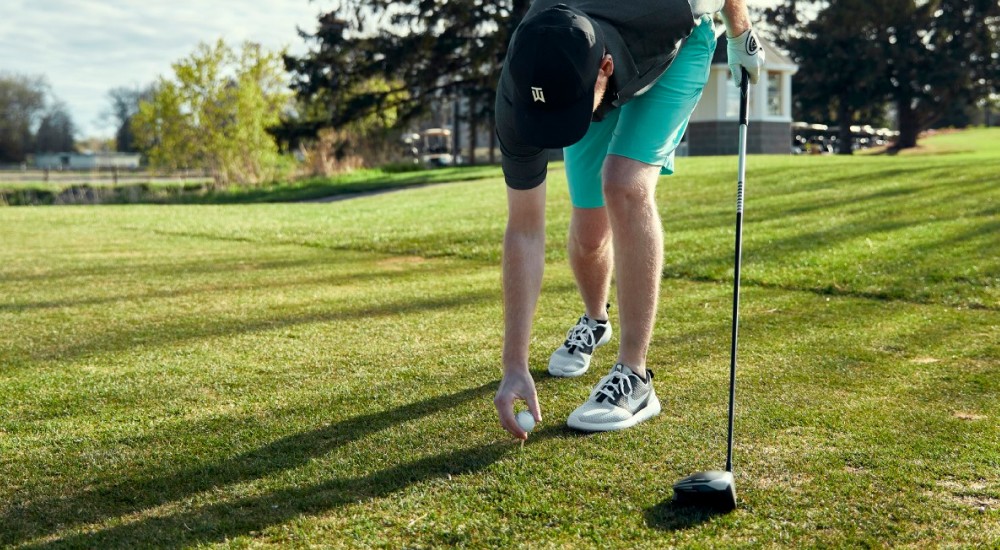 Most golfers can agree that the smallest details can improve your game—even what golf ball you play. If you're new to golf or looking for ways to lower your score, it's important to play a golf ball that matches your skill level and what you value in your game. There are many factors that go into how to choose a golf ball, but ultimately you'll want to spend a few rounds on the course to determine which one works best for you. To help you narrow down what golf ball you should use, our Golf Experts provide suggestions for a range of different players and swing styles.
Best Golf Ball for Beginners
Beginner golfers should look for a two-piece golf ball that has a soft construction. The two-piece design provides a straighter flight with less spin, while the soft ball construction increases forgiveness even on off-centered hits. Plus, a two-piece, soft golf ball gives beginner golfers control on the green while putting.
Our Expert Pick: Srixon Soft Feel Brite
✔ 2-piece construction
✔ Soft center transitions to firm outer edge
Best Golf Ball for Distance
If you're looking to improve your distance off the tee box, it's most important to focus on the core of the golf ball since this is the powerhouse. Most distance balls feature a two-piece construction with a thin cover to generate more distance.
Our Expert Pick (Novice): Titleist AVX
✔ 2-piece construction
✔ New dimple design delivers a longer distance
Our Expert Pick (Intermediate): Callaway Chrome Soft X LS
✔ 4-piece construction
✔ Newly optimized core for Tour-level speed, spin, and control
Best Golf Ball for a Slice
If you're struggling with a slice, the main feature to pay attention to is the ball's spin. To help straighten your shot, you may want to try a low spin golf ball. A lower spinning golf ball reduces side spin for a straighter flight.
Our Expert Pick: Titleist Velocity
✔ Playable greenside feel
✔ Extremely low long game spin
Best Golf Ball for Short Game
Once you're happy with the distance of your drives and iron shots, you're probably looking to shave a few strokes by improving your short game. If this is the main focus, you'll want to use a golf ball that's considered a high-spin ball. In general, a high-spin golf ball is constructed with three or four layers in order to provide more control. This control and feel will help you improve your backspin and ultimately influence where your ball lands on the green.
Our Expert Pick: Callaway ERC Soft
✔ Provides performance from tee to green
✔ High-Speed Mantle for more wedge spin around the green
Our Expert Pick: Srixon Z-Star
✔ Highest greenside spin
✔ Extra thin cover with Spin Skin coating for maximum spin on chips
Best Golf Ball for High Swing Speed
If you have a high swing speed, you don't need the golf ball to help you gain distance. Rather, you'll want to look for a golf ball that is designed for accuracy. This means you want to look for a hard golf ball. Your fast swing speed will activate the core in a hard golf ball allowing you to maximize distance. If you have a high swing speed and you're a mid- to low-handicap golfer, it's a good idea to try out a Tour golf ball as these are the highest quality and top-performing golf balls available.
Our Expert Pick: Titleist Pro V1x Golf Ball
✔ Drop-and-Stop™ greenside control
Be ready for your next round of golf with a ball that's tailored to your skill level and golf game. If you have additional questions about which golf ball you should use, contact your local store to speak with one of our Golf Experts.