What is Three-Gun Shooting?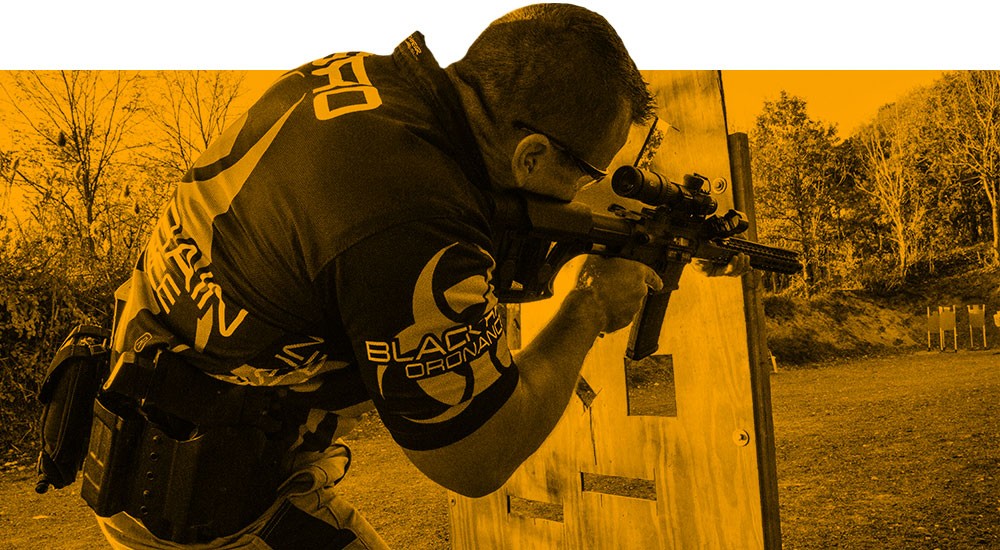 In recent years, more and more gun owners have turned to recreational and competitive target shooting to continue their love of shooting sports outside of the hunting season. Perhaps the shooting sport that has seen the most growth is the fast-action three-gun shooting competition. Three-gun events combine the three most popular shooting platforms—handguns, shotguns, and rifles—into a single discipline to test competitors' aim and versatility. Some three-gun competitions even include obstacles like walls, windows, and barrels to provide an extra challenge.
While intimidating at first glance, three-gun target shooting is a great way to improve your marksmanship for hunting or simply have some fun in a competitive environment. Whether you're new to competitive shooting or are an old hand, our guide to three-gun shooting will help you find the gear you need for this fun, fast-action hobby.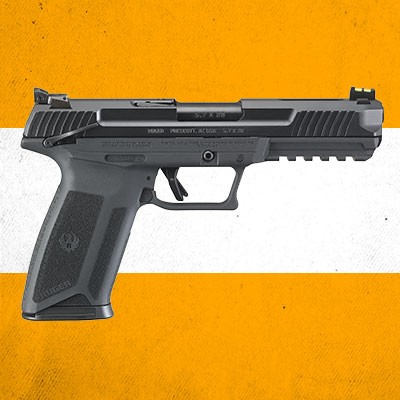 When choosing a handgun for three-gun shooting, it's tempting to choose a pistol designed for fast-action target shooting. However, there's no need to go out and buy a new race gun—it's more important to use a handgun you're comfortable with. In addition to the actual handgun, you'll need a few extra magazines and a sturdy holster. It's also a good idea to have a couple magazine holsters or a belt or pouch capable of carrying extra magazines and ammo for your handgun.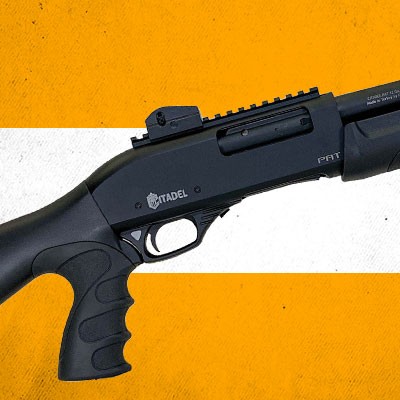 For the shotgun portion of the competition, you'll need to choose either a pump-action or semi-auto shotgun. While most shooters will use a semi-automatic, use whichever feels the most natural for you. To carry your shells throughout the course, you'll need a shell holder of some kind. This shell holder doesn't need to be designed for sport shooting—a simple shell pouch is a great way to get started.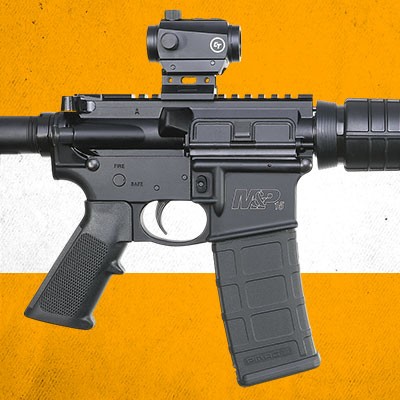 The final firearm you'll need is a reliable modern sporting rifle, or MSR, as well as a couple magazines. The most popular MSRs for serious competitors are .223 rifles with short barrels between 18 and 20 inches. Just like the other firearms, it's most important to use a rifle that feels comfortable for you—you can always work up to an MSR designed for racing as you improve your marksmanship! Optionally, you can mount an optic sight to your rifle. While not required, most three-gun shooters choose to run optics of some sort to provide slightly faster target acquisition.
When beginning three-gun shooting, remember to shoot at your own pace and practice the fundamentals. Even the fastest competitors started somewhere too! The important thing is to take the time to practice and keep improving. Just like everything else, more target shooting makes for better target shooting.
If you have any questions about which firearms are best for you to get started enjoying three-gun competitions, stop by your local SCHEELS and talk to one of our Firearms Experts.