How to Find the Right Snow Boots for Winter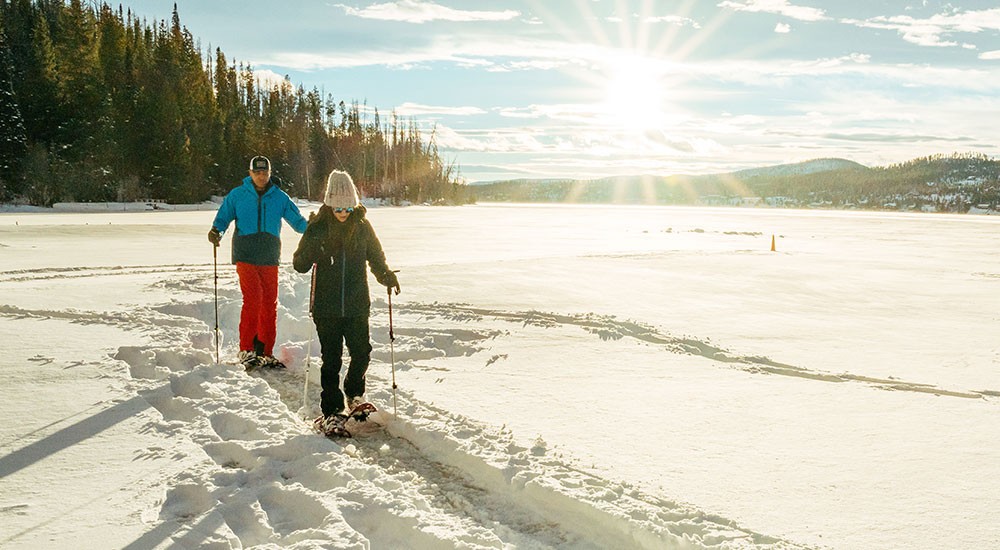 When winter comes around, you don't want to find yourself without a tough, warm pair of snow boots, but looking at the large selection can be overwhelming. Keep these tips in mind while shopping for the right snow boots whether you are playing outside, going fishing, or shopping around town!
What to Look For in Snow Boots
Insulation Warmth
The warmth of a snow boot effects each person's metabolism, food intake, and overall health. Because of these differing factors, many brands have started measuring men's, women's, and kid's winter boot warmth in grams instead of temperature ratings for more accuracy and reliability.
≤200 grams of insulation - These women's and men's winter boots will keep you warm as you walk around town or if you're staying active outside.
≥400 grams of insulation - These warm winter boots are ideal if you have poor circulation, are standing outside for long periods of time, or live in very cold climates.
Temperature ratings - Some snow boots measure warmth through active temperature ratings. When looking at an active rating, it's important to note this refers to when you are walking and moving around with your winter boots instead of standing still.
In relation to the insulation temperatures mentioned above, ≤200 grams of insulation is equivalent to a -20° F active rating and ≥400 grams of insulation is typically a -40° F active rating.
Waterproof
There's nothing worse than cold, wet feet in the winter. How can you make sure your cold-weather boots are waterproof? Look for seam-sealed boots with rubber outsoles that will combat moisture. Plus, waterproof membranes such as Gore-tex are key features to look for when searching for snow boots.
Still have wet and cold feet? It could be sweat. With sweaty feet, even the warmest winter boots can be uncomfortable. Say goodbye to cotton socks and opt for socks made with merino wool like SmartWool, or Darn Tough.You can also scroll down to the "accessories" section of this buying guide for more options on how to keep your feet warm and dry.
Traction
For ultimate grip on slick sidewalks and icy terrain, look at the lugs of the snow boots. In addition to a rubber outsole, you should see deep, angular lugs that will grip the ground with every step.
Look for winter boots that feature Vibram outsoles or Arctic Grip™ technology for the best traction. Vibram outsoles have excellent traction on a variety of surfaces. Arctic Grip™ technology is easy to spot with blue or yellow specs on the rubber outsole. These snow boots use innovative technology to grip wet, icy surfaces and can be found on Merrell, The Original Muck Boot Company, or KEEN.

If you want a winter boot that is more suited for around town, you can opt for a less extreme lug, but make sure you still get a rubber sole to increase traction on slippery sidewalks or fresh snow.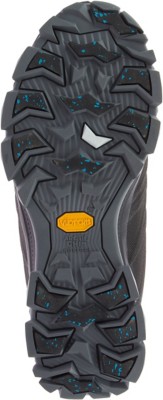 Finding the Right Boot for Every Activity Level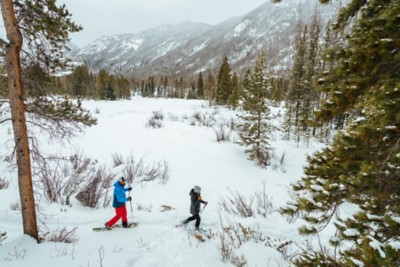 Your activity level in the winter plays an important role in the type of snow boots you should purchase. Want something casual to wear around town? Check our selection of UGG and SOREL winter boots.
If you're looking for a pair of snow boots that works for the office and the trail, look into pairs with aggressive lugs to prevent slipping and keeping you from leaving a trail of icy debris when you come back in. Check out Merrell or Columbia winter boots.
For the avid ice fisherman or snowmobiler, the maximum warmth and insulation are ideal when it comes to your winter boots. Look for snow boots or pac boots with ≥400g of insulation to keep you warm when your feet will be still for long periods of time. Trusted brands like SOREL or Kamik are a good choice for your snow boots.

Have you always wanted to try your hand at snowshoeing or hike up a snowy trail? In that case, waterproof winter hiking boots are the best bet for you. They won't have an insulation level as high as pac boots, but when you keep your feet moving your body heat will keep your winter boots warm and dry. Look for brands like The North Face or KEEN for the ideal snow boots.
Once you identify what type of winter activity you'll be using snow boots for, you can start exploring a variety of winter boots to narrow down the right size and fit you need. Remember, each brand's size can fit a little differently.
First, you'll want to try on snow boots with a pair of winter socks so you know how much extra room you will need. For best fit with snow boots you want to go about a half size up to make sure there is enough room for air to circulate. It is best to start with a half size up and work from there.
There are a few different tests you can use to determine if the winter boots fit your feet properly:
The Heel Test
Before tightening your snow boots, slide your foot as far forward as you can. Then, place your index finger between your heel and the back of the snow boots—here should be enough room to comfortably fit your finger. If there isn't enough room, you may need a larger size snow boot; however, if there is too much room, you might need to try smaller sized snow boots.
The Kick Test
Now, lace up your winter boots as if you were going out on your winter adventure. Then, find a wall and gently kick your foot towards the wall. If your toes hit the front edge of the snow boot, you will want a size smaller. With too much room in your snow boots, your toes will slide forward as you walk.
The Wiggle Test
If your snow boots passed the previous two tests, now try wiggling your toes. You should be able to wiggle your toes and not feel any pressure points while wearing snow boots.
When trying on winter boots, there are a few other important features to consider:
- The height of a snow boot is all about personal preference, but make sure your snow boots go above the hem of your pants. This way you avoid snow and cold air from getting into your snow boots.
- There are different closure options for snow boots such as lace up, zipper, and slip-on. Make sure the boot closure matches your activity.
Shop Men's Snow Boots, Women's Snow Boots, and Kids' Snow Boots
Along with buying a good pair of snow boots, you also want to think about any additional snow accessories. Insoles are a great way to add extra comfort and cushion to your new pair of snow boots. They also are a great way to add another layer of protection against the cold. Warm socks are a must have snow boot accessory too! Show off your personality with fun styles, colors, and patterns from top brands like SmartWool and Darn Tough.
Shop Men's Socks, Women's Socks, and Kids' Socks