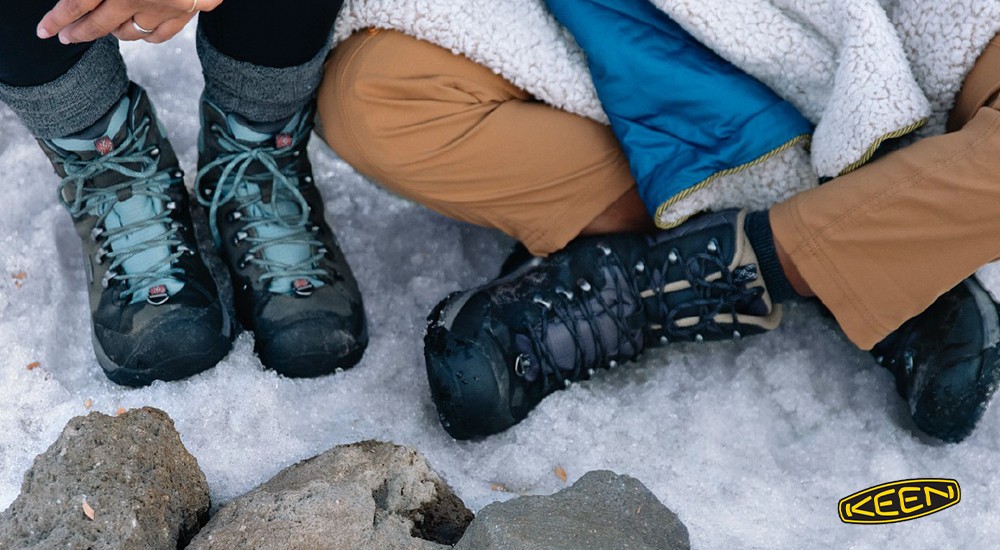 Nothing can ruin winter fun faster than chilly, wet feet! Before the cold weather sets in, make sure you have a pair of properly fitting, warm snow boots. Each type of outdoor activity—shopping around town, ice fishing on the lake, hiking through the woods, or playing in the snow—requires different features to keep your feet warm. Our experts walk you through how to choose snow boots starting with different features to look for and how your snow boots should fit.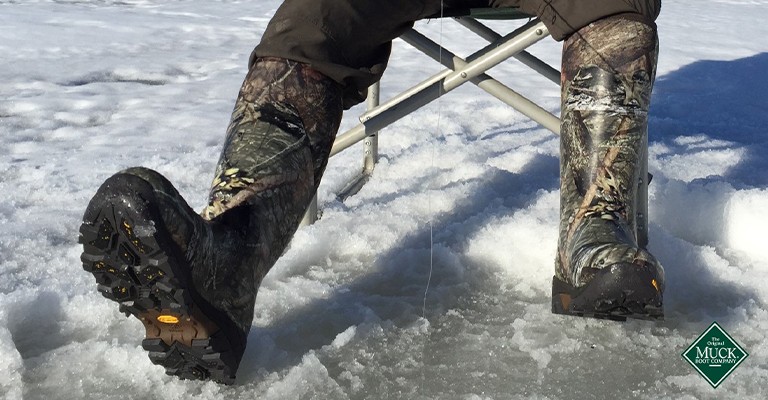 The purpose of wearing snow boots is to keep your feet warm on chilly days, but how much insulation do you need? This depends on your overall activity level.
If you're planning on standing outside for longer periods of time or have very poor circulation, you'll want to find a snow boot with around 400 grams of insulation. This much insulation makes the snow boots ideal for extreme conditions or spending the day ice fishing.

For those planning on staying active outdoors, snow boots with around 200 grams of insulation are a perfect balance. With this amount of insulation, your snow boots won't feel so bulky, while still keeping your feet warm. Plus, more movement causes your feet to warm naturally, so if you have too much insulation, your feet will start sweating, which can be very uncomfortable.

If you're looking for snow boots to wear to and from work or while doing errands, you'll want around 100 grams of insulation. This much insulation will keep your feet warm in chilly weather but offers a more fashionable look.
Amount of Insulation
Temperature Rating
Best Use
100 grams
mild temperatures
down to -4
running errands and fashion
200 grams
mild to moderate temperatures
down to -25
hiking and being active outdoors
400 grams
moderate to extreme temperatures
down to -40
ice fishing, snowmobiling, working outdoors,
standing outdoors for long periods of time
600 grams
extreme temperatures
down to -55
hunting
2. Waterproof Construction
You'll find snow boots classified as water-resistant or waterproof. Most people will want a snow boot that is fully waterproof. A waterproof snow boot keeps your feet dry while walking in slushy, wet snow. Waterproof snow boots feature outsoles with seam-sealed construction and a waterproof membrane such as Gore-Tex®. When you're active outdoors, keeping your feet warm and dry is incredibly important in preventing cold-weather-related injuries.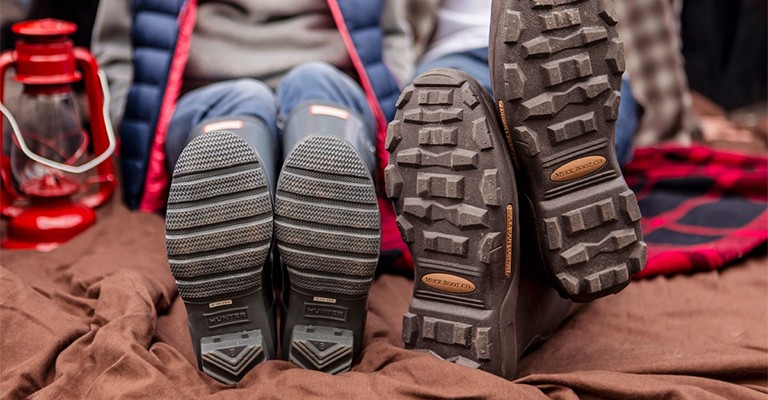 Slick, icy sidewalks and terrain are a guarantee during the winter months, so you want to make sure that your winter boots offer reliable traction and grip. Many snow boots feature a rubber outsole for durability and grip, which provides enough traction for wearing around town. If you're planning on doing a lot of hiking or walking in your snow boots, you'll want to make sure the outsole features lugs. Lugs are deep, angular grooves on the bottom of the winter boot that grip the ground to offer more stability. Many snow boots feature the Vibram® sole, a rubber sole that is both water-and abrasion-resistant.
4. Snow Boot Height & Closure
The height of the snow boot is all about personal preference, but you'll want to make sure your snow boots go above the hem of your pants. This way you prevent snow and cold air from reaching the interior. There are different closure options for snow boots such as lace-up, zipper, drawcord, and slip-on. Just be sure the boot closure matches your activity level. If you're looking for kids' snow boots, you may want to consider a boot with a taller boot shaft and drawcord closure. This way your kid won't lose their snow boots when climbing through snowbanks!
How Should My Snow Boots Fit?
For optimal warmth, protection, and comfort, it's important to make sure that your snow boots fit properly. Since each brand's sizing varies slightly, our experts share a few tips and tests you can do when trying on your new snow boots.
Tip: Try your snow boots on with a pair of your winter socks so you know if you need any extra room.
The Heel Test:

Before tightening your snow boots, slide your foot as far forward as you can. Then, place your index finger between your heel and the back of the snow boots—there should be enough room to comfortably fit your finger. If there isn't enough room, you may need a larger size snow boot; however, if there is too much room, you might need to try a smaller size.

The Kick Test:

Next, lace up your snow boots just as you would when going outdoors. Turn towards a wall and gently kick your foot towards the wall. If your toes hit the front edge of the snow boot, you will want a size smaller. With too much room in your snow boots, your toes will slide forward as you walk, making the boots uncomfortable.

The Wiggle Test:

If your snow boots passed the previous two tests, try wiggling your toes. You should be able to wiggle your toes and not feel any pressure points.
Whether you're looking for fashionable snow boots or heavy-duty snow boots, SCHEELS carries a wide selection of snow boots for men, women, and kids. If you have additional questions about how to choose snow boots, stop by your local SCHEELS to speak with one of our footwear experts.