YETI over-engineers its products to be so tough that you will never have to buy another YETI cooler, YETI tumbler, YETI bucket – or YETI anything – again. But you might find it so indispensable that one isn't enough.
"In 2006, we founded YETI Coolers with a simple mission: build the cooler we'd use every day if it existed. One that was built for the serious outdoor enthusiast rather than for the mass-discount retailers. One that could take the abuse we knew we'd put it through out in the field and on the water. One that simply wouldn't break. We decided early on that product innovation would come from necessity and firsthand experience – not from market research and data analysis. Today, YETI products perform when it matters most - whether that be an excursion into the remote Alaskan wilderness, chasing redfish on the Gulf coast, or just getting together with friends in the backyard."
-YETI COOLERS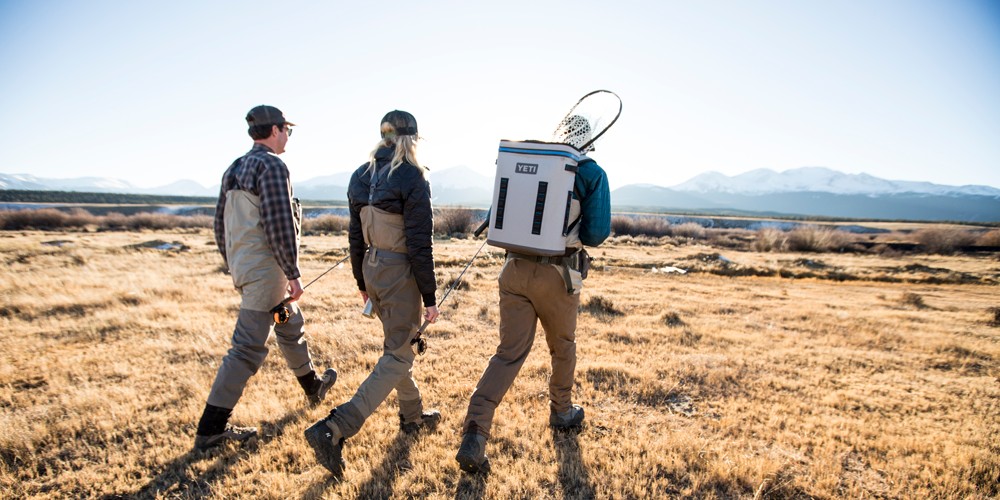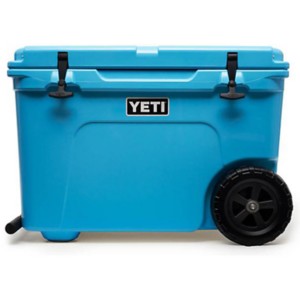 Every hard cooler model we make - from the Roadie® to the behemoth Tundra 350; the Silo™ 6 Gallon water cooler to our party-ready TANK® - is built to perform in the most extreme conditions. Trust your YETI hard cooler will outperform at every opportunity, from the back country to the backyard and everywhere the wild demands you go.
The Hopper® was built for those adventures where you want to grab your gear and go. It's the original 100% leakproof, ice-for-days portable cooler. And because we used materials found in things like HazMat suits and whitewater rafts, it's also tough as nails. The Hopper is made in sizes to fit any adventure, whether that's on a wild river in a kayak or a floatplane trip to remote salmon streams.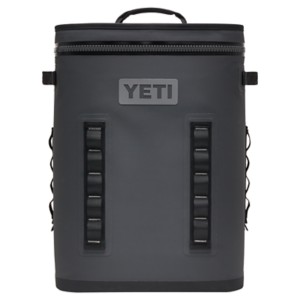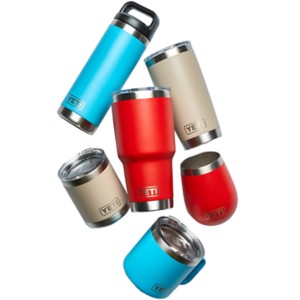 The YETI Rambler® family is tough as hell, and will keep your drinks as cold (or hot) as science allows. With 18/8 stainless steel construction, double-wall vacuum insulation, and No Sweat™ Design, they're perfect for the deer lease, cleaning table, or just the down time in between your outdoor exploring. Find the Rambler Tumbler, Bottle, Colster®, or Jug that's right for your next adventure.
Only essential gear makes the cut when you're packing for extended adventures outdoors, and YETI Bags are built to overprotect those necessities. When biking through the urban jungle, trust the high-tech commuter pack Tocayo™ to securely lock in your laptop and Ramblers, and if you're full-speed ahead on a boat, stow everything from leader lines to drenched towels in the spacious and waterproof Camino™ Carryall. Waist-deep in water? The SideKick Dry™ and every Panga™ Bag will work overtime to keep your valuables bone-dry through hell and high water.