ZWIFT: Cycling Year Round
By Matt Phippen | SCHEELS Sales Leader
Indoor cycling trainers and ZWIFT make it possible for cyclists to stay on their bikes 365 days a year!
As fall comes to a close and winter approaches, cyclists begin to log less miles unless you are looking forward to cross season and riding in the cold weather. The days get dark faster and the mornings are colder keeping some cyclist off their bikes until next season.
What if I told you there was a trainer season and a program that could keep you riding your bike year round. Yes, riding a trainer. You may have been like me who gave the trainer a try. After 20 minutes I was so bored and not interested I was off the bike. I tried reading books, watching movies and even listen to music while on the trainer but nothing could hold my attention long enough to finish a ride. That all changed when I stumbled across a Beta Testing online for a program called ZWIFT.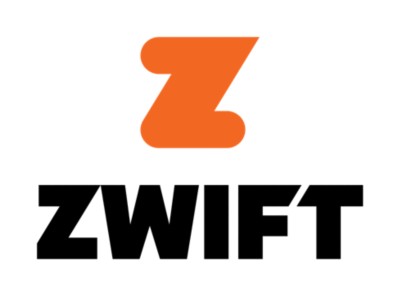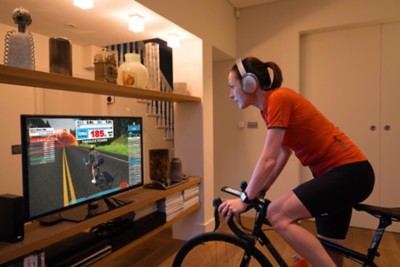 My bike was set up with everything I needed to give ZWIFT a try. My Garmin Vector pedals communicated with a Ant+ Dongle that was plugged into my computer. I downloaded the software and within minutes I was setting up an account, creating a very realistic avatar and riding my bike around the virtual world of ZWIFT called Watopia.
The first hour on my bike flew by and I knew instantly I was hooked. 7,500 miles and 375 hours later I am still riding my bike on ZWIFT, competing in races, workouts and leading our SCHEELS Social Ride every Thursday Night at 6:55 pm CST. If you are looking for an easy paced group ride, plenty of conversation and the opportunity to ride with cyclist from all over the world, this ride is perfect for you.
There are a lot of trainer options in all different price points. I have used different levels of Cycleops trainers. Working for SCHEELS, they have been a great partner that produces a amazing product. I started out with a Fluid trainer, upgraded to a Fluid Pro and the "Smartest" thing I did was take the plunge and made the upgrade to the CycleOps Hammer.
The Hammer syncs to ZWIFT using bluetooth and gives you the realistic feeling of riding outside without leaving your house. The Hammer is a rear drive smart trainer that adds or removes resistants to the trainer simulating a climb or a descend down a road. As the percentage of the incline increases or decreases the trainer automatically adjusts the level of resistance making you utilize the gears on your bike. You truly feel like you are climbing that 12% incline when you are out of the saddle breathing heavy, working hard to get to the top and race down the back side of the mountain.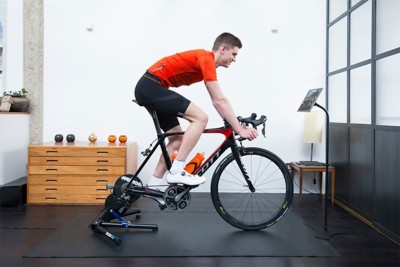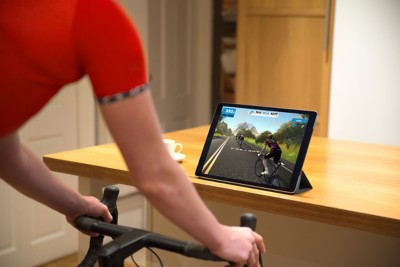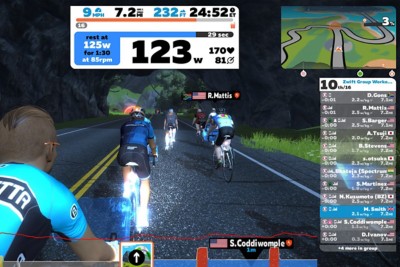 Smart trainers along with ZWIFT are changing the cycling industry for the good. This program keeps cyclist on their bikes year round and offers a safe ride in the comfort of your own home, regardless of the weather outside. A ZWIFT setup can be as inexpensive as you want to make it. A cycling trainer, speed and cadence sensor, Ant+ Dongle, computer/tablet and a ZWIFT Membership and you are up and running. Whether it's an iPad and your trainer or a top of the line Hammer Trainer, there are endless options available to create the ZWIFT setup that is perfect for you.
ZWIFT offers competitive races, fun social rides and workouts that will keep you in cycling shape year round. Talking with ZWIFT they are always looking for ways to improve their platform better and are always interested in feedback from cyclists using their program.
If you are interested to staying on your bike during the off season and riding with cyclists from all over the world, ZWIFT and SCHEELS can get you setup to riding in the virtual world.
Join our ZWIFT Facebook group @ScheelsZwiftCyclists for updates about future rides.