How to Cook Smash Burgers
This delicious yet simple recipe will have everyone wondering what you're cookin'. Learn from Scheels Grilling Expert James how smashing your burgers can up your grilling game. The caramelizing technique combined with melted cheese is the perfect combination for your next grill out.

2lbs Ground beef 80/20
Butter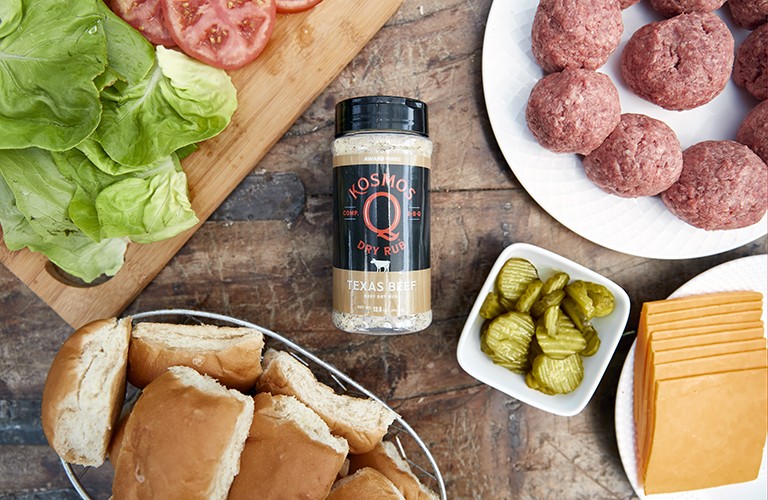 1) Roll burgers into 1/4lb balls.
2) Turn griddle on medium high and put some butter on the grill when it has reached temperature.
3) Keep smashing down the burgers so they remain ultra thin and crispy on the edges.
4) Add some Kosmos Texas Beef seasoning and flip to cook the other side.
5) As burgers are nearing completion, clear juices running out the top, place your cheese on the patties and place the basting cover over the top to allow the cheese to melt further.
6) You can butter the griddle or use the burger grease to toast your buns.
7) Place burgers on the bun with desired toppings.
ENJOY!