A classic recipe with a smoky twist. Scheels Grilling Expert Cam shows us how to cook Queso dip on the traeger. Loaded with Velveeta, sausage, smoked Gouda, and jalapeno, this smoked queso dip is sure to impress everyone at your next party.

2lbs Hot Sausage
2lb Velveeta
1lb Smoked Gouda
1 Medium sized onion
6 Cloves of garlic
2 Jalapenos
1 Can of Rotel
1 Can of Cream of Mushroom Soup
2TBS Favorite seasoning (We used Meat Church Holy Voodoo)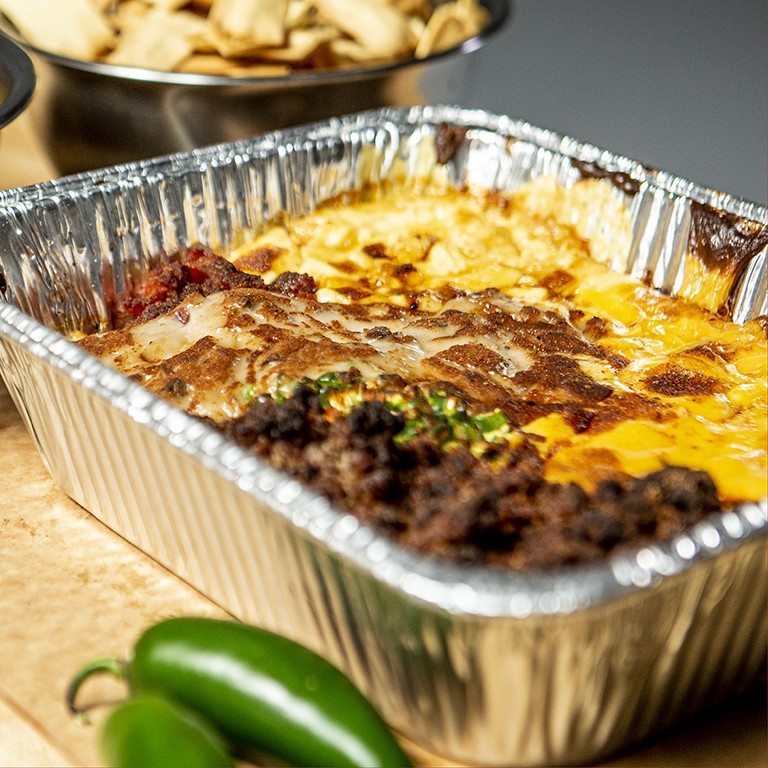 Aluminum pan
Rubber spatula
1) Set your grill to 350°
2) Combine ingredients into the tin. (sausage was cooked and drained prior)
3) Smoke/cook queso until all cheese is thoroughly melted. Roughly 20-45 minutes.
4) Once cheese is melted, mix all ingredients together.
ENJOY!