Put your own spin on this simple recipe with your choice rubs and sauces. SCHEELS Grilling Expert James shows us his favorite way to make smoked chicken wings. It's a recipe so good they'll be calling you the sauce boss in no time.

5 lbs chicken wings (frozen or thawed)
Buffalo sauce
Olive oil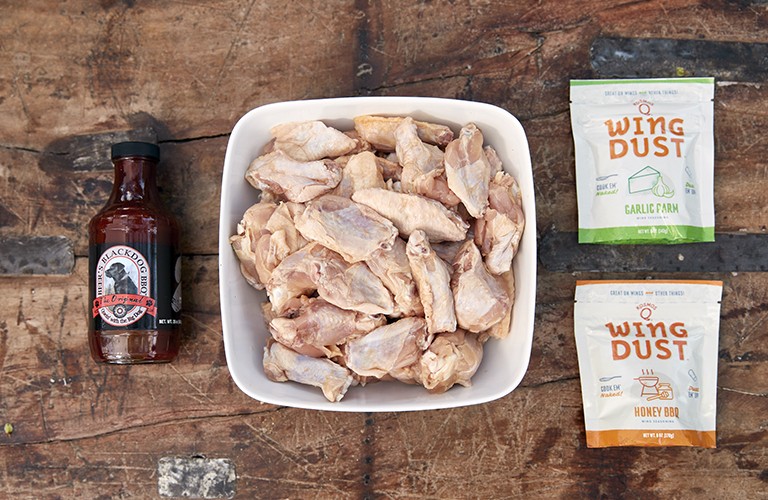 1) Preheat your grill on the lowest setting.
2) Once the grill reaches temp, place the frozen wings on the grill for 1 hour.
3) After an hour, pull the wings off.
4) For wings getting Wing Dust, place them in a Ziploc baggie and cover with olive oil.
5) If you are using sauce, place the wings in the Drip EZ tub and put buffalo sauce and BBQ sauce on. Then shake. (Tip: Use extra buffalo sauce as the heat will burn off on the grill)
6) Turn the grill up to 350 degrees and cook until the biggest wing reads 350 degrees with your MK4.
7) The Wing Dust wings can be place in a Ziploc with some seasoning. Shake the wings around to coat them.
8) The sauced wings can be placed in the Drip EZ tub with a small amount of buffalo sauce and a generous amount of Beers Blackdog BBQ sauce.
ENJOY!