We're Sorry!
Alien Gear ShapeShift MOLLE Holster is currently out of stock.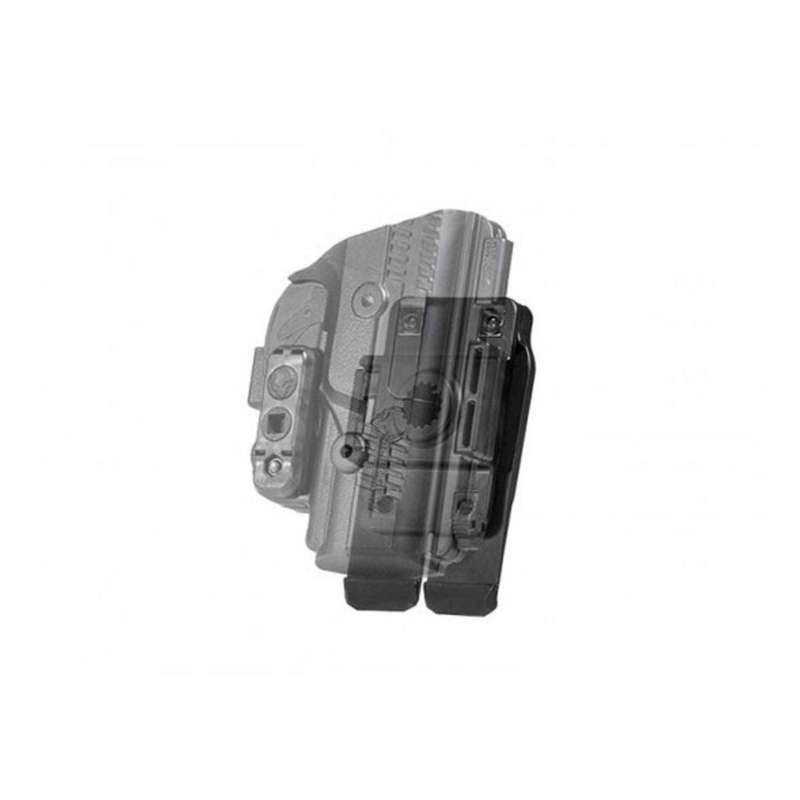 Alien Gear ShapeShift MOLLE Holster
This product is not currently available, but don't go just yet.
Shop Similar Products
Product Description
The ShapeShift MOLLE Expansion pack is not a complete holster, and requires a shift shell. The MOLLE Carry Expansion Pack allows you to attach a your holstered firearm to a variety of tacital gear. The MOLLE holster adapter works with any standard or nonstandard PALS webbing, and be fit two to three rows of webbing with the Alien Gear Holsters patent pending MOLLE locks. /// The MOLLE attachment of is two prongs made from engineered polymer that easily slides in the PALS webbing. Once attached, the holster is secured, and will not move. The Polymer used is heat resistant, impact resistant, and scratch resistant. Built for durability in all conditions. // The Push of a button allows for 360 degree roational cant , and quick swapping of compatible holsters.