We're Sorry!
Big Agnes Big Creek 30 Double Wide Sleeping Bag is currently out of stock.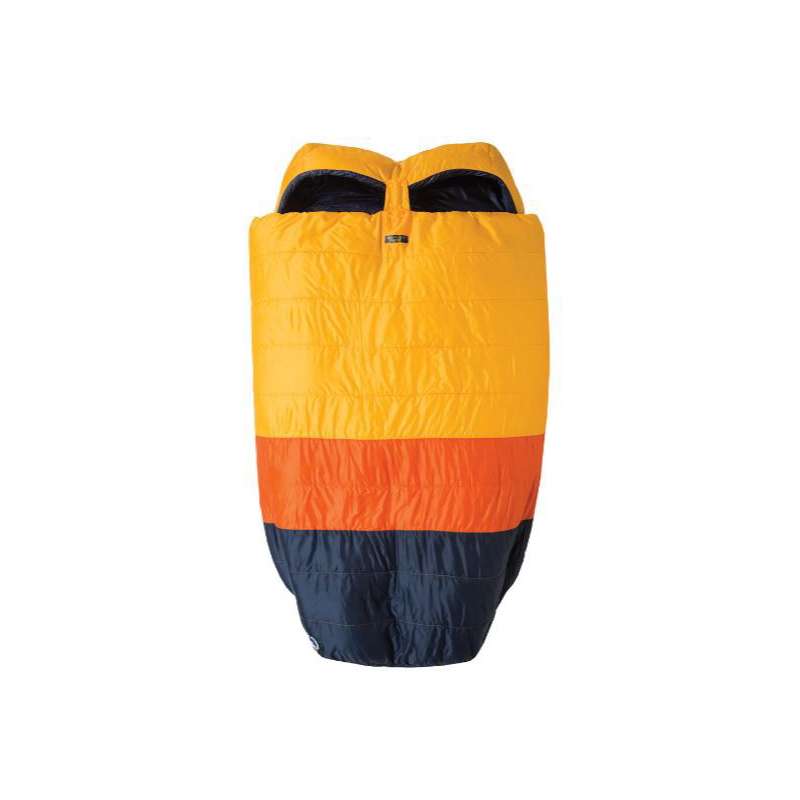 Big Agnes Big Creek 30 Double Wide Sleeping Bag
This product is not currently available, but don't go just yet.
Shop Similar Products
Product Description
Like your own bed in the backcountry! Our Doublewide Series eliminates the need to zip two bags together so there's nothing keeping you apart from your cuddle bug in your tent, van, or wherever you need a super comfy bed. The much improved Big Creek 30 is insulated with FireLine™ ECO synthetic; a 100% post-consumer recycled insulation with lofty and compressible fibers that provide a cozy, warm sleep experience. The Flex Pad Sleeve on the bottom makes connecting two pads or stretching around a doublewide pad easier and fast than ever while still allowing the soft shell fabric on top and cozy polyester lining inside to drape like the comforter on your bed. So snuggle in for the night, this might be your best night's rest under the stars.
Super awesome, but less awesome with two 25" pads (vs. 20")
Look, I'm BA or bust, and you will love this bag. Buuut, maybe they shouldn't say it also works with two 25" AXL/Air Core/Q-Core, etc. pads. It's a minor battle getting them in the bag each time. Best I've figured is to stuff them into the (awesome) fitted pockets about 1/2 full of air, then add 1 more pumphouse pump after they are in the bag (4.5 pumphouse pumps total). But even once they are in, you can't fill the pads as much as you would like (pretty squish still) without the (awesome) fitted pockets wanting to rip off the bag. Honestly, just say they fit with two 20" or the 40" so peeps don't have to wrestle their pads before wrestling their partner?
September 17, 2020
Originally posted at
Great bag
Great job in this 2 person sleeping bag
April 22, 2020
Originally posted at
High quality, but not warm as warm as advertised
We use it with Big Agnes pads (Insulated Air Core Ultra) which are rated to 32 degrees, but are not able to use it anywhere close to it's temperature rating (even with multiple thermal layers). A little bulky, but works well as a summer bag (maybe 50 degrees comfortably).

We would have purchased a warmer version had the ratings been accurate, but now carry a Massdrop Pine Down quilt in addition to the Fly Creek bag anytime it is cold. It works, but it is more bulky/expensive than what we thought we were getting.
July 24, 2019
Originally posted at