We're Sorry!
Browning Defender Scout Wireless Cellular Trail Camera is currently out of stock.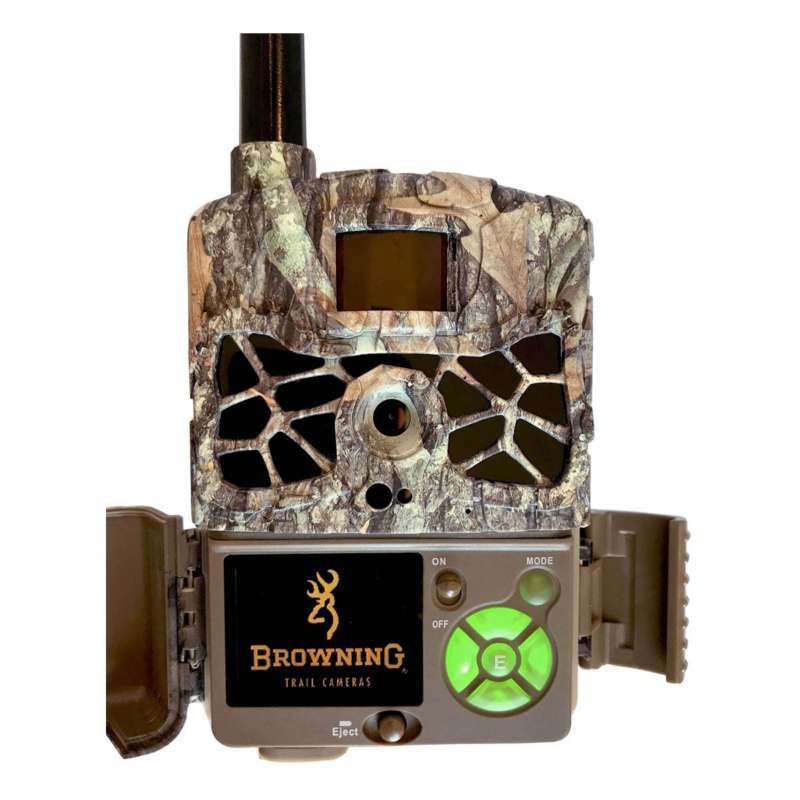 Browning Defender Scout Wireless Cellular Trail Camera
This product is not currently available, but don't go just yet.
Shop Similar Products
Product Description
The Browning Defender Wireless Cellular Trail Camera is the ultimate remote game scouting tool. The Defender Wireless trail camera sends HD images and video clips right to your laptop or mobile device using a nationwide 4G LTE network. The camera has two flash modes: a long-range, low-glow infrared flash and an undetectable Invisible IR mode best suited for skittish game or security applications. The Browning Defender camera also has Illuma-Smart Technology that automatically adjusts the IR flash during nighttime photos so you always have as clear a picture as possible without alerting game. Scout your spot from anywhere with the Browning Defender Wireless Cellular Trail Camera.

Features:
Easy-to-use mobile app
Programmable picture delay
Scheduled or immediate uploads
No contract, month-to-month data plans
Two modes: Long-range infrared flash or Invisible IR mode
Uploads HD images or video clips to your laptop or mobile device
Info bar displays time, date, temperature, moon phase, and camera ID
Illuma-Smart Technology automatically adjusts IR flash for night photos
Specs:
Model #: DTC-DWC-ATT, BTC-DWC-VZW
Cellular Carrier: AT&T/Verizon
Range: 120 ft.
Resolution: 20 MP
Flash Range: 80 ft.
Multi-Shot: Up to 8
IR or Incandescent: IR
Video: 1920 x 1080 FHD
Trigger Speed: 0.3–0.7 seconds
Battery Type: 16 AA (not included)
Memory Card Type: SD
Memory Card Capacity: 512GB (not included)
Wrong provider packaged
So far it has not been good. Received the camera. Started setting it up and realized it was for the wrong provider. The box say AT&T which was correct however the camera said Verizon.
August 22, 2021
Purchased
5 months ago
Have a browning trail cam non cellurar before I got cellular bolth work great and are easy on batteries
Had mine for a month it works fine took a while to program it right but sends pictures to my phone 24-7.