Burris RT-3 Prism Sight
Variations
Fields marked with * are required.
Product Description
The RT-3 from Burris is a fixed 3x magnification with a huge field of view! It's small footprint and lightweight makes it handle like a dream. The Ballistic 3X reticle allows the shooter to stay on target even at distance with the hold over and windage reticle hash marks.
Specs: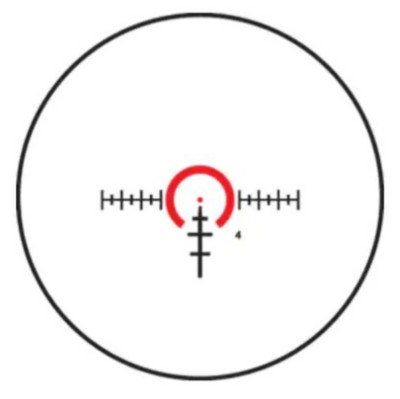 Weight: 8.8 oz
Length: 3.5"
Magnification: 3x
Reticle: Ballistic 3x
Battery Type: CR2032
Reticle Color: Red
Additional Information
I really wanted to like this...
I had high hopes for this optic and was very excited for it. But I've tried it out now and the problem is that it's just WAY TOO SHORT. I don't know why Burris thought absolute co-witness was the way to go with the RT-3, but that's what they chose. Burris, with everyone in the market going towards lower 1/3, and even 1.93 height mounts now it was a silly decision to make the RT-3 as short as you did. I needed this optic to clear my holosun laser which sits at the 12 o'clock position. Due to the low height my laser took up fully half my FOV and gave me glare issues. Also I'm six feet tall with a long neck and absolute co-witness mounts are not my go to. Sadly, I wouldn't recommend the RT-3 in this guise. If Burris was to address the mount then it would actually be killer!
January 14, 2021
Originally posted at
Great in every way.
Exceptional sight by any standards. Clarity is top shelf. Ocular and objectives are nice and generous in diameter. The photo below doesn't do justice.

The recticle may seem smaller at first, but a few minutes of acclimation solves that. But again, the clarity is tops. Reticle brightness in sunlight was usable, but the low settings are very well choosen for lower light conditions.

Overall, the low weight, smaller form factor, excellent sight picture and price will hopefully make this RT3 a legend.
July 21, 2020
Originally posted at