We're Sorry!
Champion Pivot Bipod is no longer available.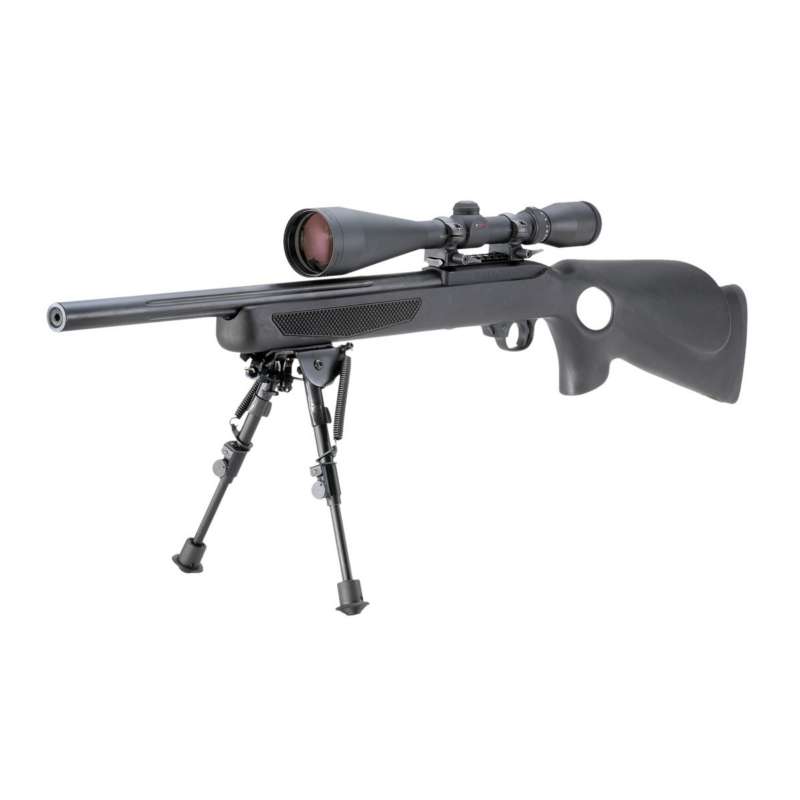 Champion Pivot Bipod
(2)
This product is no longer available, but don't go just yet.
Shop Similar Products
Product Description
Where the game goes, so can your aim. The Champion Target Pivot Bipods have a rapid adjust lever, smoothly change angles and positions-making target acquisition quicker and easier on any type of uneven terrain.
Features:
Compact and lightweight
No assembly required
Extends quickly and easily
Easily attaches to sling swivel stud of most bolt action rifles
Telescoping legs have spring return
Pivot allows for uneven terrain sight adjustments
Good for the money.
For the money it is a nice bipod. It is built similar to a Harris, but not as solid, but then it cost half of what a Harris would have.
poor quality
Height does not adjust to proper position for me. Loud when retracting legs. Springs are way too form, it will seriously bite your fingers. Uncomfortable on shoulder when used with a sling. Bad purchase.