We're Sorry!
ChaseBaits Wiggle Bomb 2 Pack is no longer available.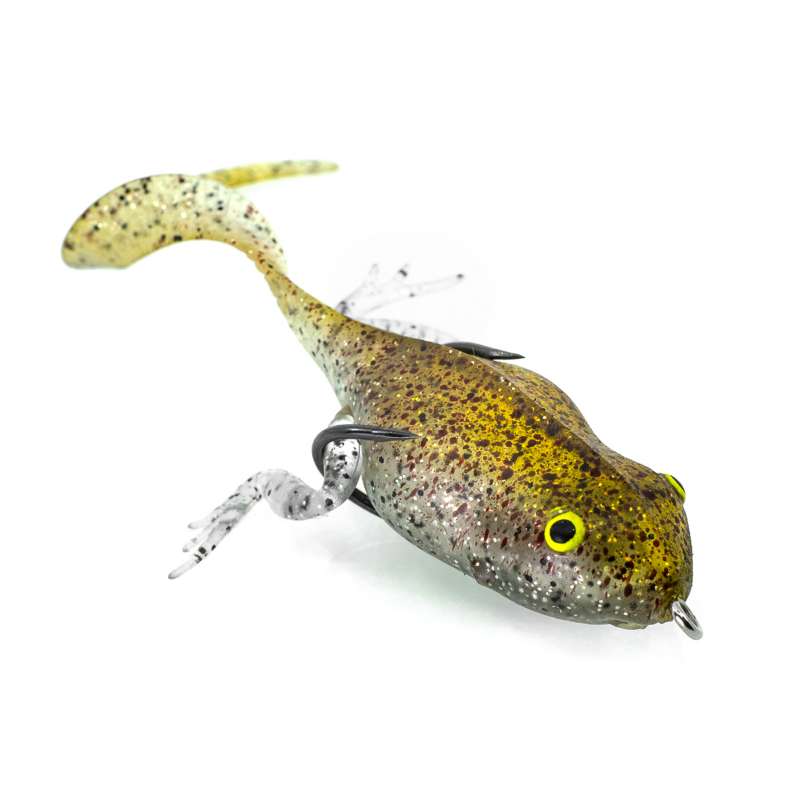 ChaseBaits Wiggle Bomb 2 Pack
(1)
This product is no longer available, but don't go just yet.
Shop Similar Products
Product Description
Is it a Tadpole, Fish or Mouse?? No... it's the... WIGGLE BOMB! Designed to slowly sink and give an incredible Wiggly tail action on the drop, a subtle leg kicking action on the retrieve and a bonus weedless setup for those that want to fish deep into the weeds and snags.

The WIGGLE BOMB has an ultra life-like creature swimming action, is made from extremely durable TPE Material and can be fished many ways. Keep the rod tip high and use it like a Wake Bait, let it fill with water and fish deep or just slow roll it through snags and drop it down ledges.
Size: 1.37" or 2.36"
Weight: 0.28oz or 0.70oz
1.37" WIGGLE BOMB:
2 per pack
1/0 Custom Twin Hooks
2.36" WIGGLE BOMB:
1 per pack
5/0 Custom Twin Hooks
Action: Slow Sink
Target Species:
Freshwater: Bass (Small & Largemouth), Trout, Wall Eye, Muskie, Crappie, Panfish
Saltwater: Permit, Redfish, Striped Bass, Snapper, Snook, Sunfish
Amazing Bass Lure --> ate the tail and legs off!!!
Used this in our 15 acre pond and they hammered it. It lasted through 12-15 fish. One well over 5lbs. Now I am ordering a couple of the 2 packs. Seriously good lure.
Wiggle Bomb Pond Bass in Texas