We're Sorry!
Dakota Solutions Decoy Conditioner is no longer available.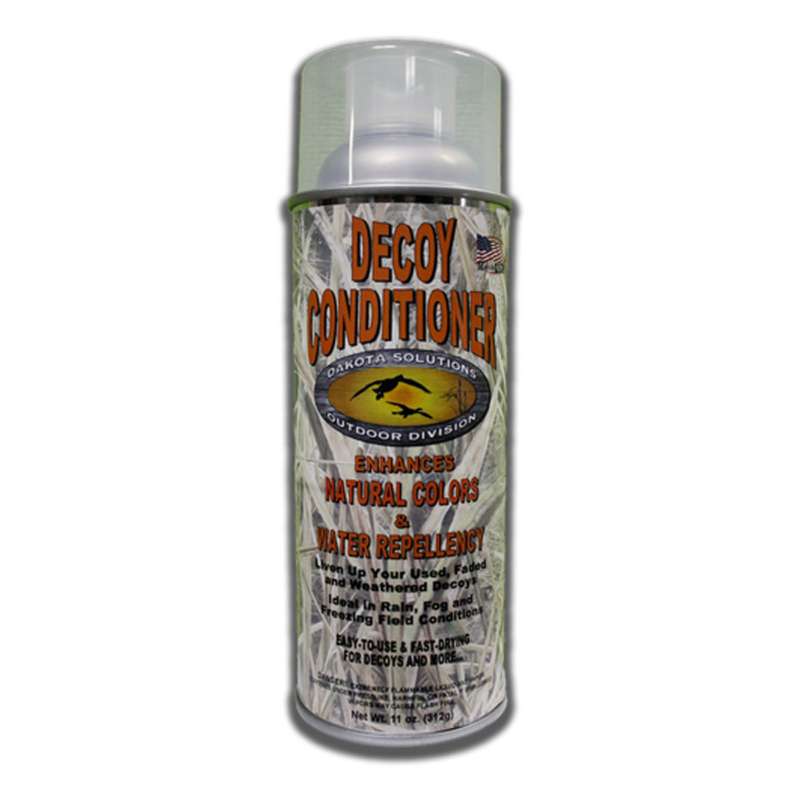 Dakota Solutions Decoy Conditioner
This product is no longer available, but don't go just yet.
Shop Similar Products
Product Description
This easy-to-use, fast-drying, and environmentally-friendly formula is designed to condition, liven up, and enhance the appearance, colors, and water repellency of faded, used and bruised, battle-worn, and weather-beaten field and water decoys. Create a more natural-looking decoy in rain and fog, while slowing ice formation in freezing field conditions. Add the Decoy Conditioner to your arsenal and extend the hunt!

Features:
Enhances Appearance and Colors of Faded Decoys
Conditions Used and Weathered Decoys
Multi-Use Water Repellency Formulation
Easy-To-Apply
Fast-Drying
Environmentally Safe
Field Tested, Hunter Approved
Specifications:
11 oz. Aerosol Can
One aerosol can will treat six dozen standard mallard decoys or three dozen full-body goose decoys
One light application will provide water repellency for up to 6 months
Minimum Shelf life of 1+ year stored in moderate conditions
Safe to use around pets and hunting dogs
Light vanilla fragrance
Great Product!
Great product for repelling water off decoys. The water literally beads off and it enhances the colors of the decoys too! Very impressed and I will be buying this product again.
December 30, 2018
Purchased
over 2 years ago