We're Sorry!
Filson Insulated Blaze/Tin Cloth Cap is currently out of stock.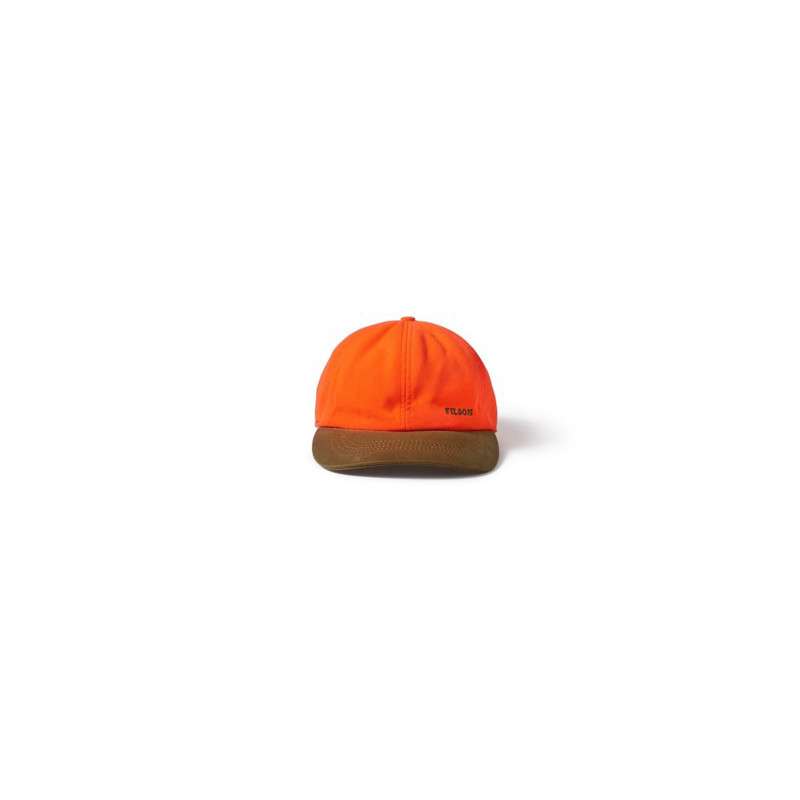 Filson Insulated Blaze/Tin Cloth Cap
This product is not currently available, but don't go just yet.
Shop Similar Products
Product Description
This cap has an insulated crown and tuck-away earflaps made with virgin wool for breathable warmth in the field. It's built with our water-repellent, abrasion-resistant Blaze Orange fabric for increased visibility in the field. Interior elastic band ensures snug fit.
Features:
Interior elastic band for a snug, comfortable fit
3" bill protects from sun and rain
Quilted polyester insulation in crown offers warmth
Tuck-away earflaps are made with 100% virgin wool sourced from the USA
Made of brightly hued abrasion-resistant, water-repellent fabric
The best upland bird hunting hat I have ever found.
I'd been looking for a good upland bird hunting had that is 1) blaze orange per my state hunting regulations, 2) can keep my ears warm on the coldest days I'm in the field, 3) not significantly impinge on my ability to hear where a grouse or pheasant is flushing from around me and my dog, and 4) keep the sun out of my eyes when necessary. This hat does it all, and I was so happy with it I bought another one (without the blaze orange) so I can wear it around my home during the hunting off-season. It works great during snow-blowing, when the the powdery snow blows around everywhere, keeping my ears warm and dry, and keeping the sun out of my eyes. About the only drawbacks would be that it is not adjustable, so the fit is crucial; ideally try it on at a store to guarantee the best fit. Also, since it uses many different materials (wool, flannel, tin cloth, and synthetic fabric) you can't just throw it in the wash, but rather need to spot clean it (or perhaps dry clean if you had to once in a while), but to me that is a small price to pay for the best winter hat I have ever found. Filson, please don't stop making these, as they are the best.
February 19, 2021
Originally posted at
I worked definitely buy from them again!
Excellent hat. Husband had one for years abs it was finally showing signs of age! Time for a new one! Great experience on Scheels, I bought more than one Christmas gift from them this year! Great delivery, great products! Thank you!
February 5, 2020
Purchased
1 year ago