We're Sorry!
Flextone K9 Kill'R Predator Call is no longer available.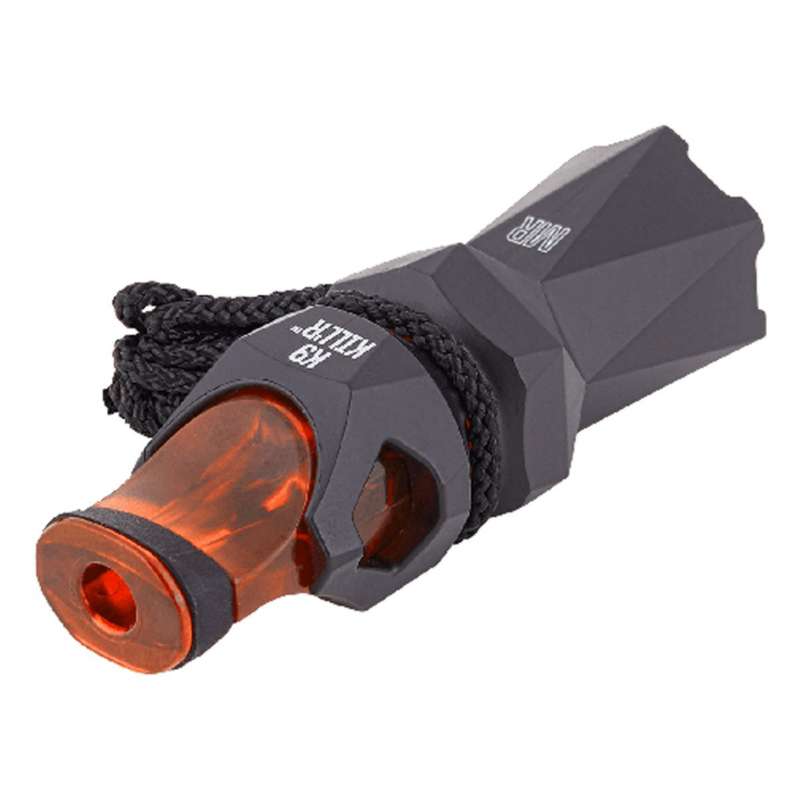 Flextone K9 Kill'R Predator Call
(0)
This product is no longer available, but don't go just yet.
Shop Similar Products
Product Description
You never know when you might need to call in a coyote. That's why Steve Criner of "Dog Soldier TV" doesn't go anywhere without the K9 Kill'R™ Mid-Range. The World Predator Calling Champion used more than 20 years of predator hunting experience to design this deadly distress call – featuring an easy-to-use closed reed for high-pitched coaxing at mid-range. It creates true-to-life distressed rabbit calls, and can even mimic a bird in distress.
The K9 Kill'R Mid-Range won't slip out of your mouth if you need to get in position quickly. The unique lip band wraps around the mouthpiece to give you a good grip, and the mouthpiece is contoured to sit comfortably between your lips without sliding past your teeth. This call's mid-range power is slightly quieter than long-range calls, which means it's perfect for decreasing volume to draw in predators for the kill.
Features:
Mid-range distress calls
Easy-to-use closed reed
Unique lip band improves grip
Rubber body for realistic inflection