We're Sorry!
Foresight GCQuad Launch Monitor is currently out of stock.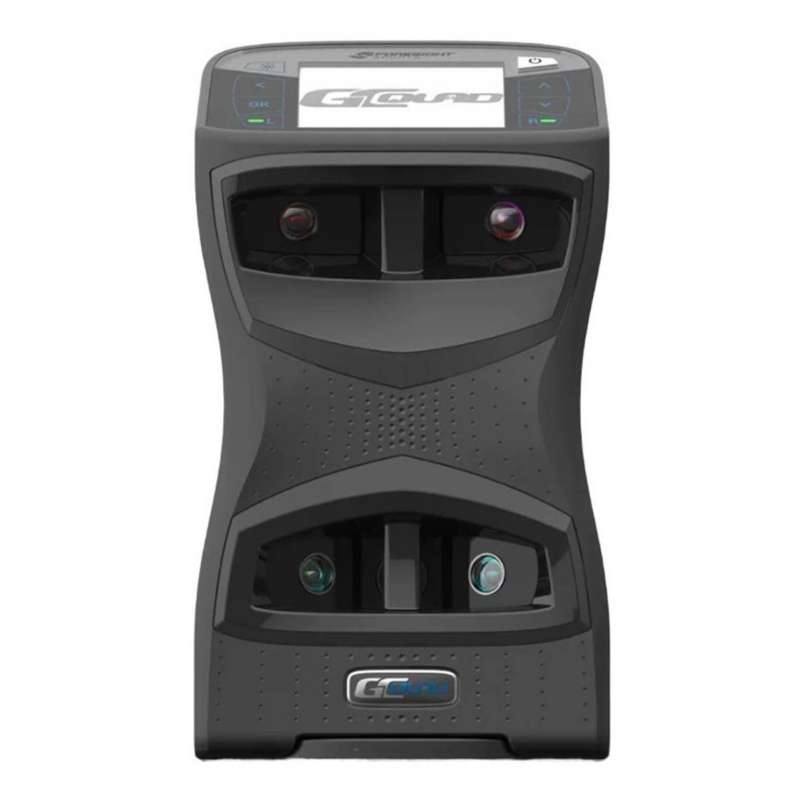 Foresight GCQuad Launch Monitor
This product is not currently available, but don't go just yet.
Shop Similar Products
Product Description
**Foresight Golf Simulators & Packages are unable to be returned, refunded, or exchanged.**

The Most Advanced Launch Monitor Ever Produced
The GCQuad is the world's most accurate, versatile, and complete launch monitor on the market. As the only launch monitor in the industry to utilize Quadrascopic imaging, the GCQuad delivers the most accurate detailed picture of ball and club head performance analysis. With repeatable and reliable data indoors and out, the GCQuad is a three-time Golf Digest Editors' Choice Award Winner for a reason.

Includes Foresight's All-New FSX Play Software
Experience the game like never before-with hyper-realistic gameplay powered by an all-new graphics engine. Rich textures, 3D grass and foliage, enhanced lighting, updated UI and more provide for our best simulation experience yet.

What Data the GCQuad Measures:
Ball Speed
Launch Angle
Side Angle
Side Spin/Spin Axis
Total Spin
Carry distance
Club Head Speed
Smash Factor
Angle of Attack
Club Path
Loft/Lie
Face Angle
Impact Location
Closure Rate
Each GCQuad Comes With:
FSX Play Software
FSX 2020 Software License with 10 courses
Club and Putting Add-ons
GCQuad Carry Bag
FSX Pro Performance Software
Foresight Sports Performance App
2-year warranty
Power adapter & cable
USB-C cable
Alignment stick
Club markers
Golf Courses Included:
Blue Bayou Golf and Fishing Club
Broken Tree Golf Course
Linfield National Golf Club
Teton Pines Golf Course
Willow Crest Golf Club
The Farms Golf Club
Beaver Hills Country Club
Tall Pines Golf Club
Butterfield Country Club (Red/Blue)
Kinsale Golf and Fitness Club
The minimum space reqired to use the GCQuad in an indoor simulator is equal to the space you need to swing the club comfortably, whilst minimizing bounceback and indoor swing syndrome. This minimum space is likely to be 12' long by 10' wide and 9' tall. It is recomended to use a space closer to 18' long by 15' wide by 10' high when using the GCQuad for a more comfortable experience.