We're Sorry!
Franchi Instinct SLX Over-Under Shotgun is currently out of stock.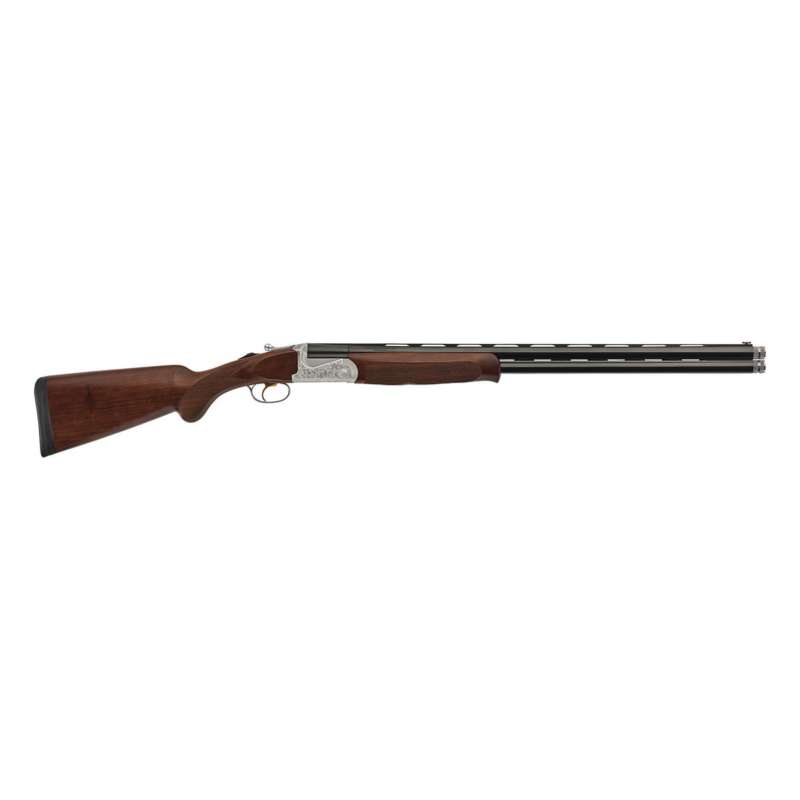 Franchi Instinct SLX Over-Under Shotgun
This product is not currently available, but don't go just yet.
Shop Similar Products
Product Description
Franchi engineers successfully blended the superior shooting performance and reduced weight of the SL shotgun with deluxe aesthetics to create an over/under shotgun as splendid to look at as it is to shoot. Traditional fl oral engraving on the receiver is complemented by a gold trigger and inlays. AA-Grade walnut with handsome checkering is beautiful yet functional, offering sure grasp in any weather on the Prince of Wales grip and Schnabel forend. Superior ergonomics afford comfortable shooting, excellent balance and instinctive pointability. The Instinct SLX also features auto ejectors, a barrel select switch and a tang-mounted safety that automatically engages at the break. The shotgun comes with five extended choke tubes and a sturdy hard case. Step into the realm of shooting excellence. Order the Franchi SLX over/under shotgun today.

Specifications:
UPC: 650350411850 - Model #: 41185 - Gauge: 12
UPC: 650350411959 - Model #: 41195 - Gauge: 20
UPC: 650350411904 - Model #: 41190 - Gauge: 16
Chamber Length: 2-3/4" and 3"
Barrel Length: 28"
Stock: AA-Grade Satin Walnut
Overall Lenght: 46.25"
Average Weight: 6.3 lbs.
Finish: Engraved aluminum alloy receiver, Gloss blue barrels.
Chokes: Extended C, Extended F, Extended IC, Extended IM, Extended M, wrench
Type of Sights: Red fiber optic front bead
Length of Pull: 14-1/4"
Drop at Heel: 2"
Drop at Comb: 1-1/2"
Standard Features:
Barrel Selector: A barrel selector is incorporated into the upper tang safety.
Hard Case: Custom-fitted hard case to protect in transport.
Elegant Engraving: Intricate engraving with gold inlay on the polished receiver and trigger guard.
Mobile Extended Choke Tubes: Comes with five extended Mobil choke tubes including C, IC, M, IM, F and choke wrench.
Automatic ejectors & Saftey: Equipped with automatic ejectors to quickly clear spent hulls and facilitate fast reloading. The tang-mounted safety automatically resets to the on position when the action is opened.