We're Sorry!
IMR Hodgdon Hi-Skor 700-X is currently out of stock.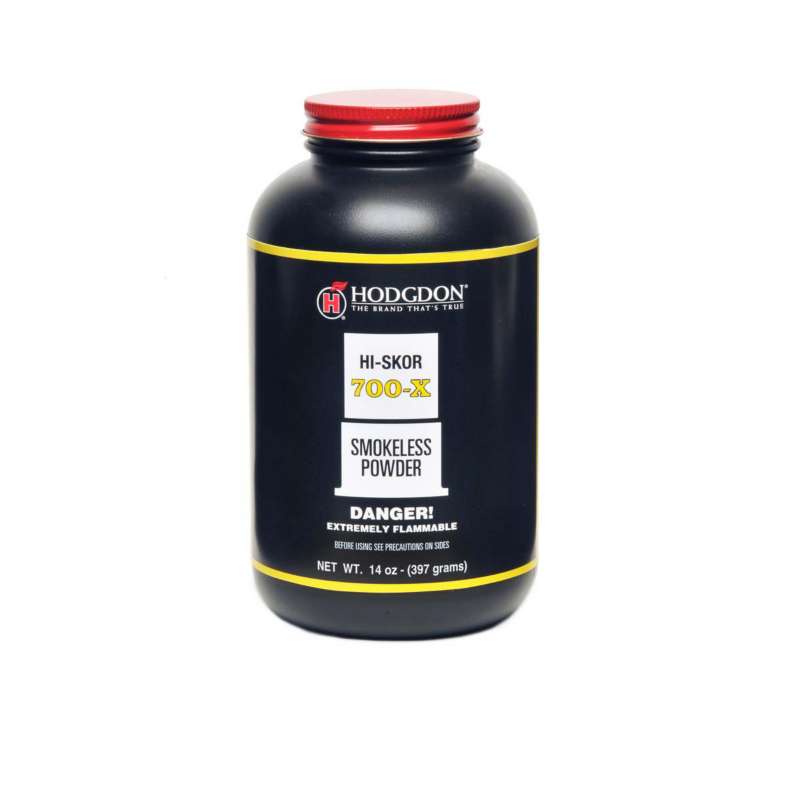 IMR Hodgdon Hi-Skor 700-X
This product is not currently available, but don't go just yet.
Shop Similar Products
Product Description
This extruded flake powder is ideally suited for shotshells in 12- and 16-gauge where clay target and light field loads are the norm.
It doubles as an excellent pistol target powder for such cartridges as the 38 Special, 45 ACP, and many more.
Available in 14 oz. container.