We're Sorry!
Infant Home State Apparel Home Onsie is no longer available.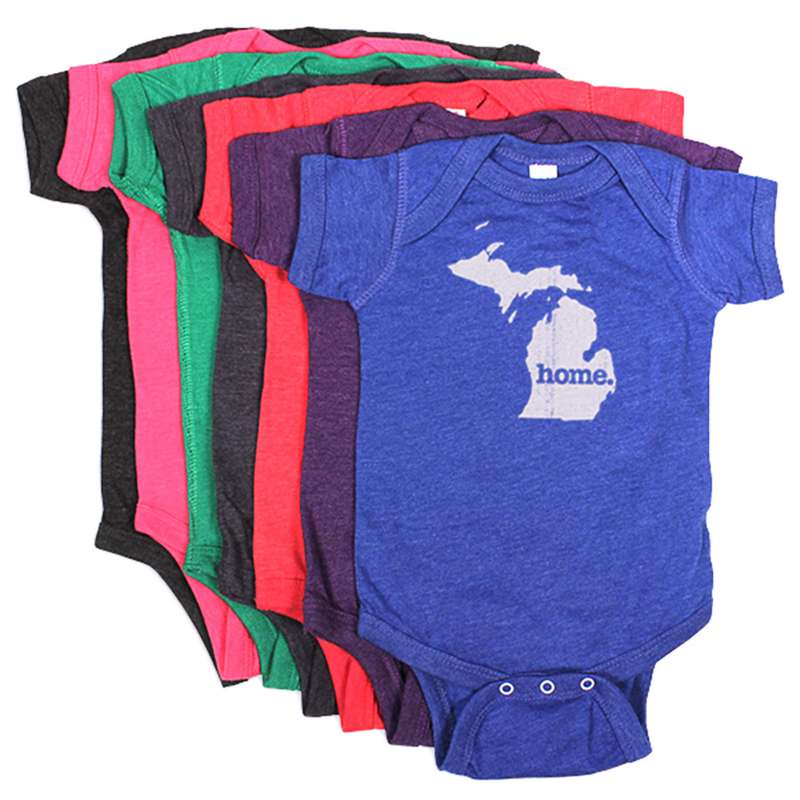 Infant Home State Apparel Home Onsie
(0)
This product is no longer available, but don't go just yet.
Shop Similar Products
Product Description
Now even the newest little one can show off their home state pride with Home Baby Bodysuits, featuring the original Home design from Home State Apparel! Parents can now ooh! and aah! at their little bundle of joy as they spit up all sorts of disgusting stuff on their new, superbly stylish, home lap shoulder creeper. Any baby could win the cutest-baby-ever award with this one piece, 3 button jersey body suit (but we all know only yours will!)

These are hand silkscreened 60/40 blend Bodysuits with the original, ever so popular distressed "home." logo screen-printed on the front for a soft vintage feel. They make great gifts during the holidays and are the PERFECT item to bring to a baby shower!