We're Sorry!
Jiffy E6 Lightning Ice Auger is no longer available.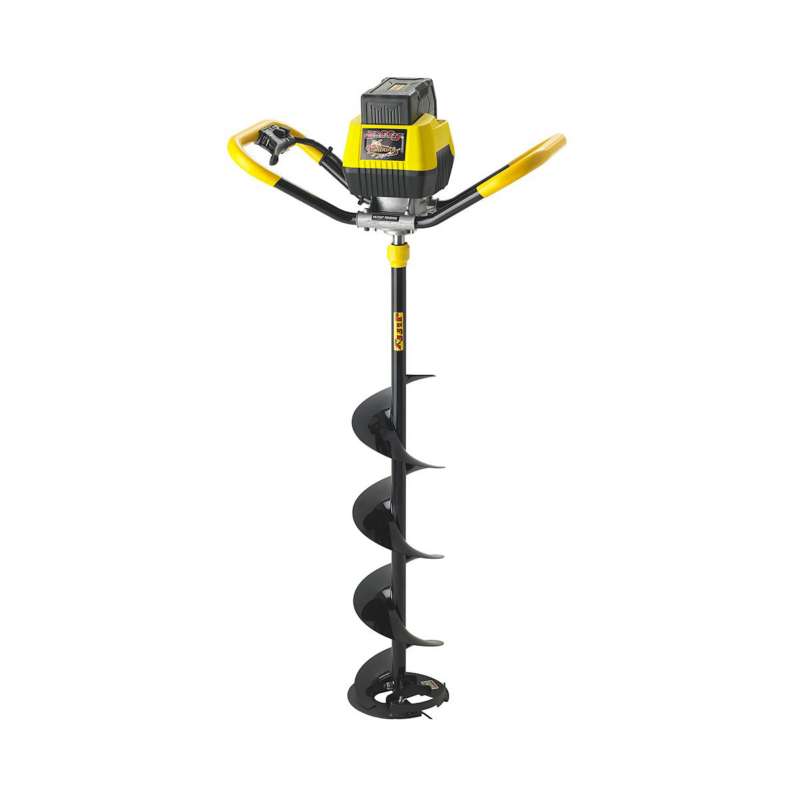 Jiffy E6 Lightning Ice Auger
(2)
This product is no longer available, but don't go just yet.
Shop Similar Products
Product Description
The Jiffy E6 Lightning Electric Ice Auger gives you lots of power with its 42 volt brushless electric motor. And you can leave the mess - the gas can, the mixing, the venting - behind with its clean operation.
Features:
Clean Power
Easy Starting - Just Depress Control Lever
Powerful 6 Amp Hour - Lithium Ion Battery
High Torque - 42 Volt Brushless Electric Motor
Reverse Drill Operation
Night Lights
Integrated USB Charging Port
Wide Stance - Comfort Grip Handles
Jiffy® XT Drill Assembly with RipperTM Blade
HD Aluminum Planetary Transmission (Available in 15:1 Gear Ratio or 24:1 Gear Ratio)
Available in 6", 8" and 9" Drill Assemblies (Best if used with 15:1 Gear Ratio)
Also available in 10" Drill Assembly (Best if used with 24:1 Gear Ratio)
Easy SnapTM Blade Protector
Carrying weight of 24 - 27 pounds depending on drill size
Great auger
I got the 10" model. It cuts 2ft of ice like a hot knife thru butter. Have not had to charge it in several outings.
Picture window
February 26, 2020
Purchased
8 months ago
Best Purchase
I am so glad that I got this one. The price was right and cuts through the ice great. I went between the ion and the Strikemaster but decided to go with the Jiffy based on the price for the 10". It was also great as I am sitting in my ice house listening to other people struggling with there gas ones as I just pull the trigger and instant power.