We're Sorry!
LEGO Creator Ferris Wheel is currently out of stock.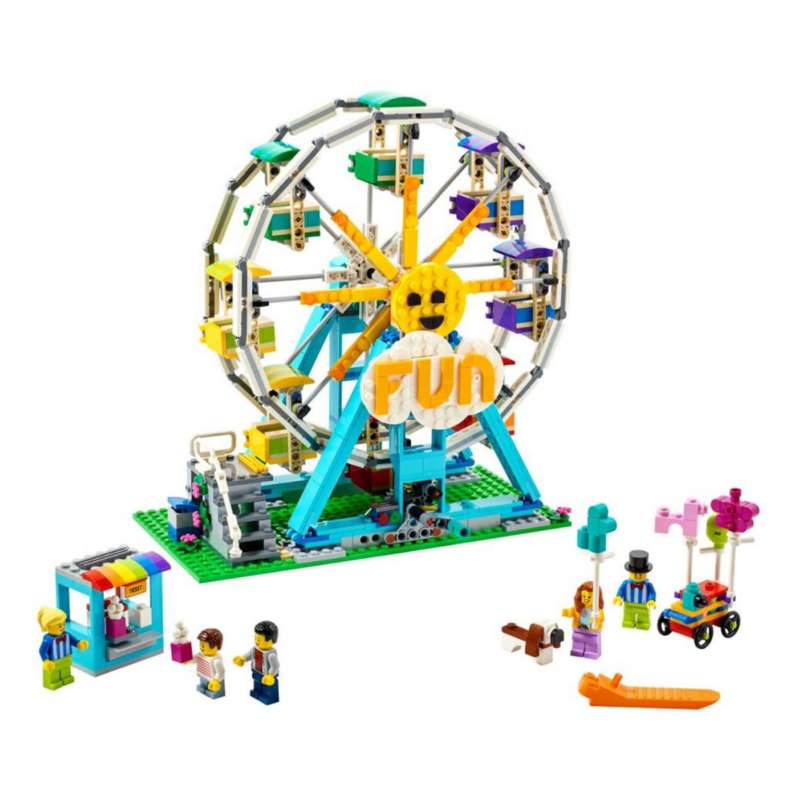 LEGO Creator Ferris Wheel
This product is not currently available, but don't go just yet.
Shop Similar Products
Product Description
The LEGO® Creator 3in1 Ferris Wheel (31119) amusement park toy set jump-starts kids' creativity with 3 models in 1 - a Ferris Wheel, bumper car ride and swing boat ride.
This LEGO® set includes 5 minifigures - mom, dad, kid, and 2 fairground workers to further enhance youngsters' exciting days out at the amusement park.
The rotating Ferris Wheel features 8 gondolas for the minifigures to ride inside, a ticket booth, a balloon cart with balloon animals and a brick-built dog.
The bumper car ride features 3 cars and a ticket booth with an announcer microphone, while the swing boat ride comes with a claw machine and a gumball machine.
This 1,002-piece LEGO® Creator 3in1 toy set offers a wonderful bonding experience when kids aged 9 and up assemble it with a parent or caregiver.
Standing over 10.5 in. (27 cm) high, 6 in. (16 cm) deep and 10.5 in. (26 cm) wide, the Ferris Wheel is guaranteed to impress when on display in a kid's bedroom in between playtimes.