We're Sorry!
Men's Drake Waterfowl MST Gaurdian Flex Eqwader 1/4 Zip is no longer available.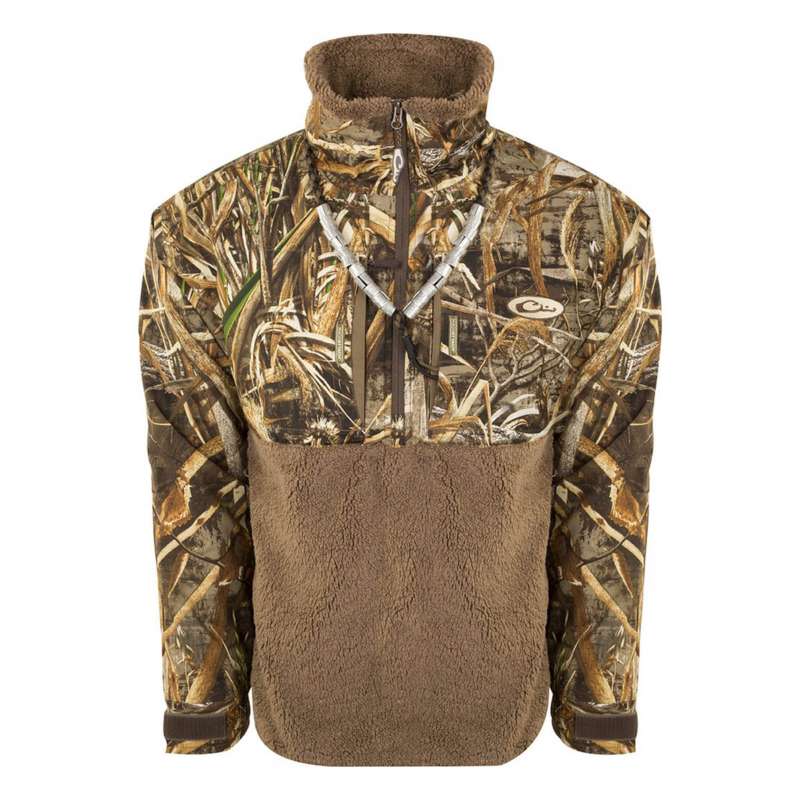 Men's Drake Waterfowl MST Gaurdian Flex Eqwader 1/4 Zip
This product is no longer available, but don't go just yet.
Shop Similar Products
Product Description
Just like the Earth's equator is the dividing line between two distinct temperate zones, Drake noticed a similar dividing line on the body when you are wearing chest waders: cold, hostile conditions above the waders, and warm, humid conditions underneath the waders. Our unique combination of waterproof/breathable fabric on the sleeves and upper body matched with ultra-breathable fleece on the lower body introduced a whole new level of comfort and performance when wearing chest waders. The moisture-wicking Sherpa fleece on the lower torso is 15 times more breathable than the upper waterproof Guardian Flex material and works to prevent the build-up of perspiration and moisture vapor. These dual zones of protection keep you dry both inside and outside your waders.

Lanyard and Bands pictured are not included. Bands only come when you hunt and harvest waterfowl that have been banded.
100% waterproof/windproof/breathable Guardian Flex fabric on upper body and arms
400-gram 100% polyester Sherpa fleece breathable lower
2 Time & Motion Magnattach call and whistle pockets
2 Time & Motion™ zippered chest pockets
2 zippered lower pockets
Adjustable neoprene cuffs
Reinforced HD3 Elbow/Forearm protection