We're Sorry!
Men's Kenetrek Mountain Guide NI Boot is currently out of stock.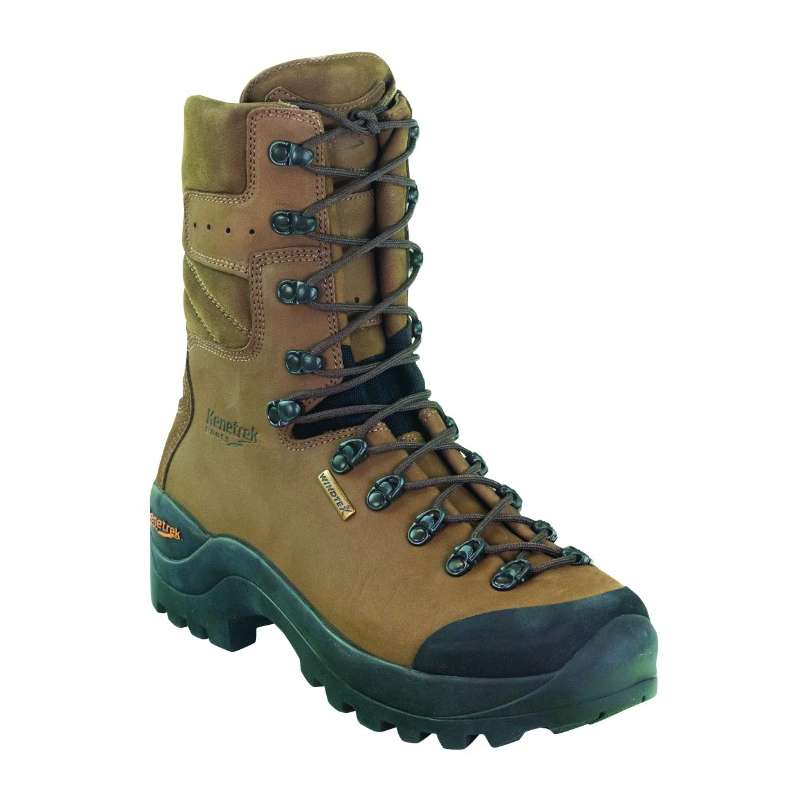 Men's Kenetrek Mountain Guide NI Boot
This product is not currently available, but don't go just yet.
Shop Similar Products
Product Description
The Men's Kenetrek Mountain Guide NI Boot is built for rugged mountain terrain. These non-insulated Kenetrek boots are made with full-grain leather uppers and a one-piece vamp for durability and abrasion resistance. 7mm nylon midsoles provide extra support when hauling heavy pack loads, while a Windtex® waterproof, breathable, and flexible membrane offers comfort. For improved durability, the Mountain Guide boots feature a reinforced rubber toe cap and reinforced stitching in high-wear areas. Designed to keep you dry and comfortable, the Men's Kenetrek Mountain Guide Non-Insulated Boot offers durable protection for rough terrain.

Features:
Reinforced rubber toe cap
Seamless tongue for waterproofing
Boot hardware swivels for a longer lifetime
Non-insulated for wear in warm temperatures
Full-grain leather uppers with one-piece vamp
Custom K-73TM outsoles for traction and durability
Windtex® waterproof, breathable, flexible membrane
7mm midsoles for extra support with heavy pack loads
Reinforced double and triple stitching in high-wear areas
Specs:
Height: 10 in.
Sole: K-73TM
Weight: 4.5 lbs.
Country of Origin: Italy
Material: 2.8mm leather
Waterproof Technology: Windtex®
Best Boot I Have Ever Owned
These boots took a couple weeks to break in. I was starting to worry after week 3.

Now I love them. I wore them everyday for almost a year. These boots are the only boots that keep my feet comfortable for 30+ miles in a day. I live in the mountains and after a year, these boots look better than my previous pairs after only 2 months.
February 12, 2021
Originally posted at
Mountain man approved!
Best boot I've ever owned, I'm hard on boots and so is my job. I've shredded 250 dollar boots in mere months. After almost a year these boots have endured and look almost new after:

Months of climbing loose granite And mountains all summer/fall
Gold mining
A month of hunting and living in a camp.
Chopping firewood and trees for fences
Roofing and other ranch work.

Anything else you can imagine. These boots took a while to break in but are the most comfortable and durable boots I've ever owned.
December 2, 2020
Originally posted at
Best boot I have ever owned
I don't know if I have the words to express how good these boots are. Once I put some miles on them and got them broke in they are absolutely fantastic. I spent many years in cheaper boots and thought they were good. However, I now know that they were just OK. These boots have great comfort, support and traction when traversing rough terrain. Thank you Kenetrek for such a high quality and comfortable boot.
July 16, 2020
Originally posted at