Oboz
Men's Oboz Sawtooth X Mid Hiking Boots
120.0

$120.00

- $131.25
$175.00
Get a $75 E-Gift Card When Instantly Approved
and use your new SCHEELS® Visa® Card online today.
Planting Tree & Giving Back
5 Million Trees and Counting
Oboz partners with "Trees for the Future" to plant trees using their "Forest Garden" approach for every shoe sold.
Trees For The Future
These trees help reduce pollution, reforest logged land, and improve the lives of farmers and families living in the developing world.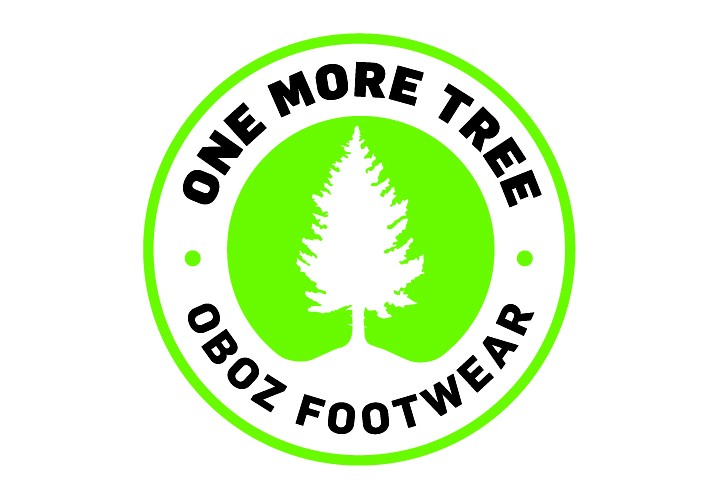 Product Details
Men's Oboz Sawtooth X Mid Hiking Boots
16942-24001
The Oboz Men's Sawtooth X Mid Waterproof Hiking Boots feature a rugged rubber outsole and an Adaptive Cushioning Technology midsole for optimal support and traction on uneven terrain. The molded insole fits your feet for improved comfort and performance, while the mid height of these Oboz Sawtooth Hiking Boots provides added ankle support. With a B-Dry waterproof membrane and breathable technology, the Oboz Men's Sawtooth Hiking Boots will keep your feet dry even as you splash through streams and puddles. The quick drying laces and webbing and exceptionally durable fabrics will make these Oboz Sawtooth boots hold up to any trail adventure. For exceptional support and comfort on the trail, wear the Oboz Men's Sawtooth X Mid Hiking Boots.
Features
14
13
Rubber-blended adaptive foam OUTSOLE - True Tread CONSTRUCTION - Strobel-Lasted SIZING - US: 8-12
Heel puck
Micro-injected PU window underlay INSOLE - O FIT Insole MIDSOLE - Nylon Shank
100% RPET Repreve Webbing
100% RPET Repreve Laces
TPU heel counter
Cordura Fabric mesh
UPPER - Oiled nubuck
15 | UK: 7-11
12
14 WIDTH - Regular | Wide VOLUME - Regular=Medium | Wide=High HEEL RISE - 8mm WEIGHT (1/2PR) - 19.2 oz. | 544 grams STYLE NO. - 24101
Exceptionally durable CORDURA® AFT fabrics
14 WIDTH - Regular | Wide VOLUME - Regular=Medium | Wide=High HEEL RISE - 8mm WEIGHT (1/2PR) - 19.2 oz. | 544 grams STYLE NO. - 24110
14 WIDTH - Regular | Wide VOLUME - Regular=Medium | Wide=High HEEL RISE - 8mm WEIGHT (1/2PR) - 19.2 oz. | 544 grams STYLE NO. - 24109
14 WIDTH - Regular | Wide VOLUME - Regular=Medium | Wide=High HEEL RISE - 8mm WEIGHT (1/2PR) - 19.2 oz. | 544 grams STYLE NO. - 24108
14 WIDTH - Regular | Wide VOLUME - Regular=Medium | Wide=High HEEL RISE - 8mm WEIGHT (1/2PR) - 19.2 oz. | 544 grams STYLE NO. - 24107
14 WIDTH - Regular | Wide VOLUME - Regular=Medium | Wide=High HEEL RISE - 8mm WEIGHT (1/2PR) - 19.2 oz. | 544 grams STYLE NO. - 24106
14 WIDTH - Regular | Wide VOLUME - Regular=Medium | Wide=High HEEL RISE - 8mm WEIGHT (1/2PR) - 19.2 oz. | 544 grams STYLE NO. - 24105
14 WIDTH - Regular | Wide VOLUME - Regular=Medium | Wide=High HEEL RISE - 8mm WEIGHT (1/2PR) - 19.2 oz. | 544 grams STYLE NO. - 24104
14 WIDTH - Regular | Wide VOLUME - Regular=Medium | Wide=High HEEL RISE - 8mm WEIGHT (1/2PR) - 19.2 oz. | 544 grams STYLE NO. - 24103
14 WIDTH - Regular | Wide VOLUME - Regular=Medium | Wide=High HEEL RISE - 8mm WEIGHT (1/2PR) - 19.2 oz. | 544 grams STYLE NO. - 24102
Rubberized EVA midsole includes dualdensity, lightweight cushioning system and provides a high level of energy efficiency and a softer heel strike landing zone
Rubber compound tread for slip-resistance, durability, improved elongation, and tensile strength
Quick drying recycled natural material on laces and webbing
Molded insole for comfort, fit, and performance
B-DRY Waterproof Membrane keeps your feet dry
Specs
Width: Standard
Volume: Standard
Heel Counter: TPU
Mesh: Cordura Fabric
Window: Micro-injected PU
Weight: 19.4 oz./550 grams
Laces: 100% RPET Repreve
Upper Material: Oiled Nubuck
Webbing: 100% RPET Repreve