We're Sorry!
Men's Scotty Cameron Phantom X 5.5 Putter is currently out of stock.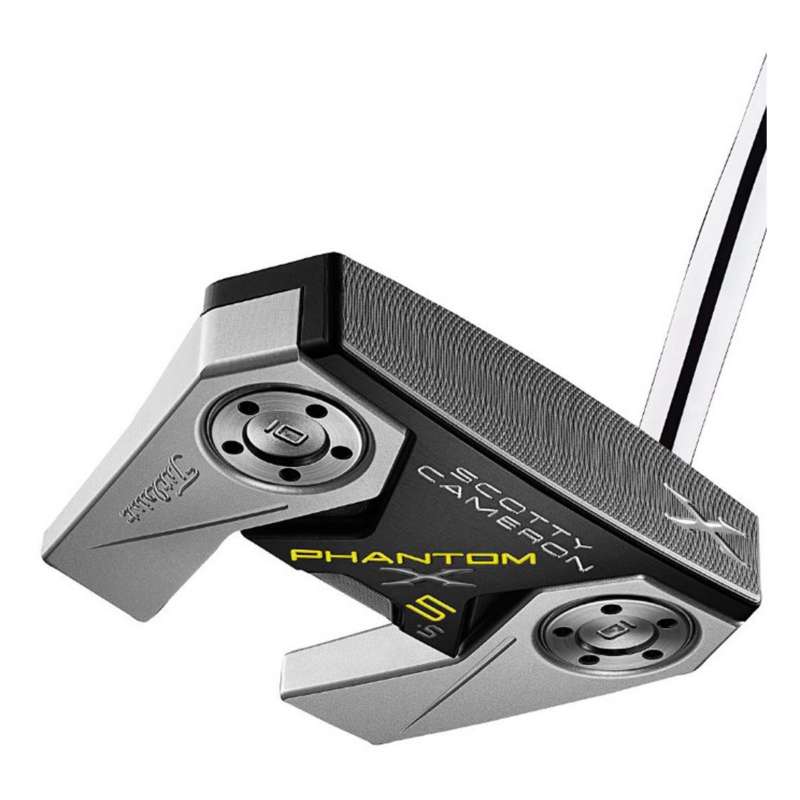 Men's Scotty Cameron Phantom X 5.5 Putter
This product is not currently available, but don't go just yet.
Shop Similar Products
Product Description
PHANTOM X 5.5

"We've reached the next level with the design that I started working on a few years ago. Each prototype evolved into the next until we created the Phantom X 5.5. Same shape as the 5, just with a lower bend for a little more toe hang to produce a nice arc to the stroke." - Scotty Cameron

TRADITIONAL ALIGNMENT
A clear view of the entire topline at address enables the player to align the putter face perpendicular to the shoulders and square to the hole, while three milled sight dots mark the sweet spot, providing additional alignment cues.

LOW-BEND SHAFT TECHNOLOGY
The stepless steel shaft has been designed with a single "low" bend aimed directly down the target line to slightly enhance toe flow-or arc-in the putting stroke.

Features:
Next-level design features technically-advanced performance with sharp angles to promote alignment and soft, sculpted contours that flow and melt right into the ground.
Precise visual guides are built into the mid-mallet shape to help align the golf ball to the sweet spot and keep your putter on your intended target line.
Solid face made from aircraft grade aluminum for softer feel and optimal weight distribution for a more forgiving performance.
303 stainless steel perimeter weighting makes the club more stable and resists twisting on putts struck off-center.
Low-bend shaft is aimed directly down the target line and slightly enhances the arc in the putting stroke.
New Pistolero Plus grip features a less tapered lower half, equal to two extra wraps under the lower hand, enhances feel and encourages a smoother putting stroke.
Phantom X 5.5 putter is a wingback mid-mallet shape with triple sight dots.
Specs:
Top Rated - 4.5
Loft - 3.5°
Length - 33", 34", 35"
Lie - 70°
Head Weight - 33" - 370 grams | 34" - 360 grams | 35" - 350 grams
Grip - Pistolero Plus
Head Shape - Mid-Mallet