We're Sorry!
Millennium Treestands Buck Hut Box Blind with Tower Platform is currently out of stock.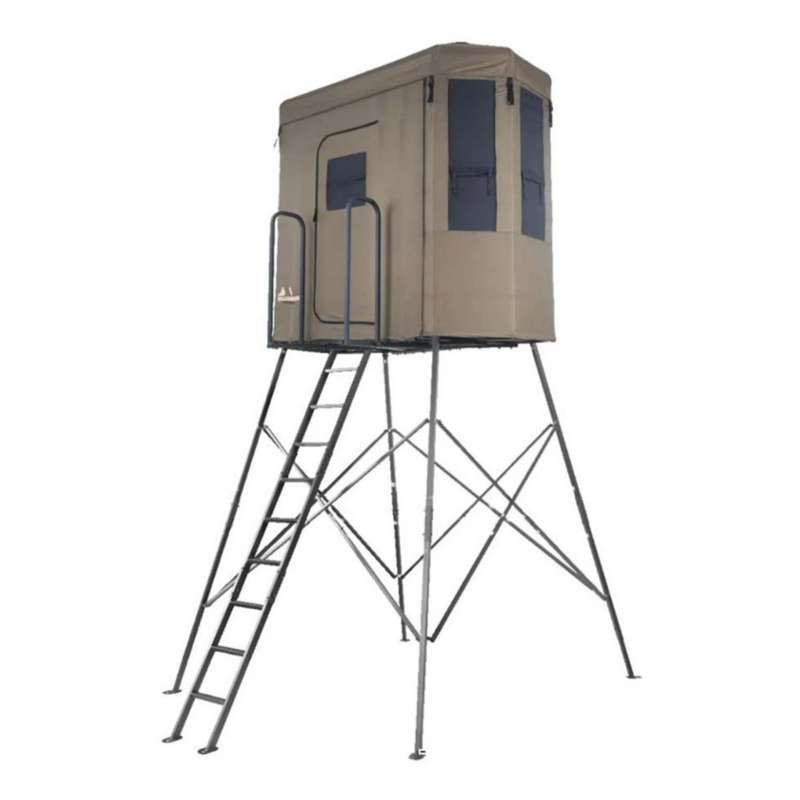 Millennium Treestands Buck Hut Box Blind with Tower Platform
This product is not currently available, but don't go just yet.
Shop Similar Products
Product Description
Perch high above the forest floor for clear, uninterrupted shots with the Millennium Treestands® Buck Hut™ Shooting House Box Blind with Tower. The heavy-duty, waterproof soft shell sits atop a powder-coated steel frame with a stabilizing anchor kit for a reliable, weather-resistant, and stable platform. The Millenium Treestands Buck Hut features 2 adjustable legs that allow you to level the blind on uneven ground, while multi-configuration black windows offer optimal angles for rifle, crossbow and vertical bow hunting. Black windows and a black interior ensure optimal concealment, and a roomy interior offers up to 7' high ceilings for standing shots. Specifications Blind is constructed of heavy duty water-resistant soft shell

Features
• Black windows and black interior for ultimate concealment
• Roomy interior with up to 7 foot height for standing shots
• Configured to allow for (1) or (2) 360 Revolution seats to be added
• Multi-configuration windows for rifle, crossbow or vertical bow hunting
• Each window has adjustable height shooting rest
• Tower has two adjustable legs for leveling on uneven ground
• Heavy duty powder coat steel construction
• Comes with removable platform pad
• Includes stabilizing anchoring kit

Specifications
Net Weight: 323 lbs.
Material: Powder coated steel/Fabric
Overall Height: 15'8"
Blind Dimensions: 7'4" W X 4' D X 7' H
Overall Footprint: 11'9" X 8'
Weight Capacity: 500 lbs.