We're Sorry!
Minnesota Brand 650 Offset Coil Spring Trap is currently out of stock.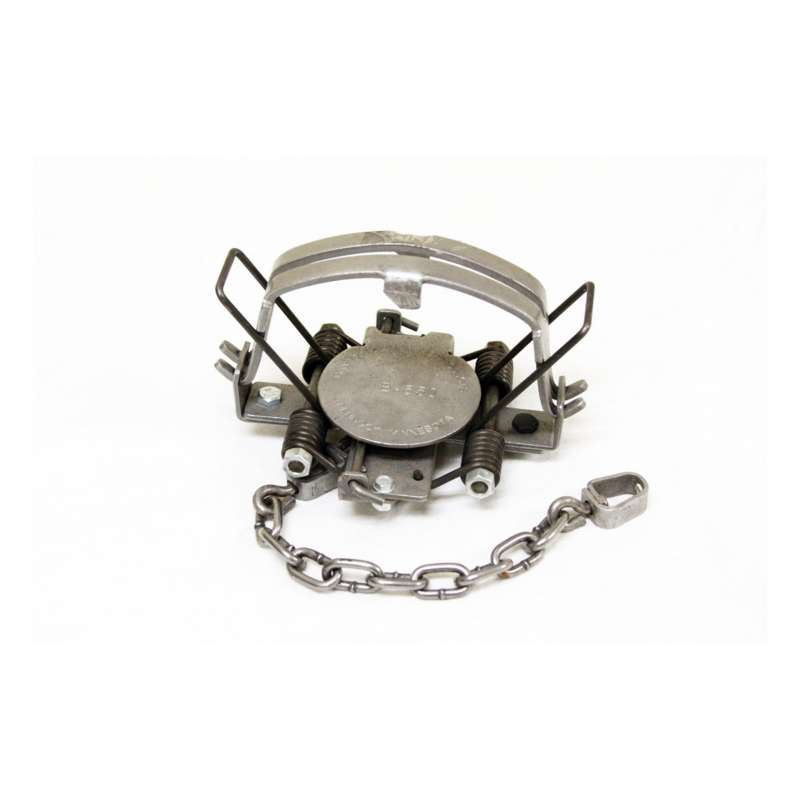 Minnesota Brand 650 Offset Coil Spring Trap
This product is not currently available, but don't go just yet.
Shop Similar Products
Product Description
Just dye and wax these traps and they're ready to go! Virtually anything that could be done to make this trap coyote proof is wrapped up here in one neat package. The MB-650 is heavy-duty from top to bottom and comes with 1/4" offset jaws and a 6-1/8" inside jaw spread. This custom-made trap is 4-coiled, baseplated, center swiveled, and has an extra heavy-duty oversize pan which provides for a huge kill area. The pan tension is adjustable with a #10 pan bolt. Both heavy jaws are held down by a special trigger system which will keep any animal from flipping up a loose jaw. The dog has a "step-down" notch milled into it that gives you an audible click when you are lowering the pan. Standard 1/4" offset jaws. 6-1/8" inside jaw spread and 6-1/2" outside jaw spread.
Strong trap will hold the biggest coyotes
November 30, 2021
Purchased
2 months ago
Great product
Great trap. Powerful. Practice and check poundage. Be careful not to sift your hand across the pan, broom only. Those traps will break your fingers. Bobcats never get off these!! Nor yotes!!.
June 23, 2021
Purchased
over 3 years ago
Night latch
The only thing i dont like about this trap is having to put your hand inside it to set the night latch ...
May 20, 2020
Purchased
1 year ago