We're Sorry!
MOJO Outdoors Wind Duck Decoy is currently out of stock.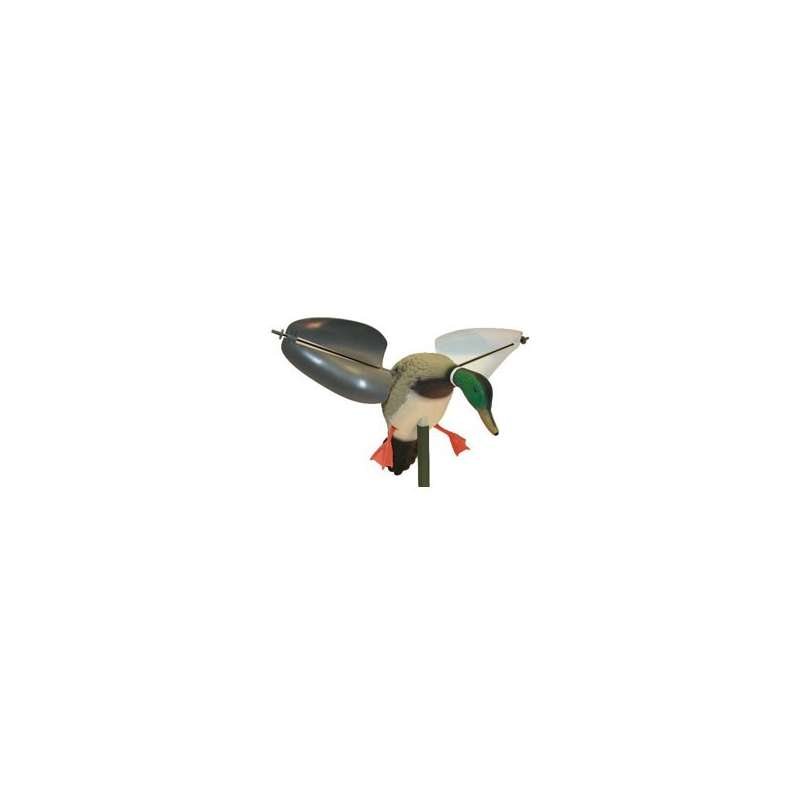 MOJO Outdoors Wind Duck Decoy
This product is not currently available, but don't go just yet.
Shop Similar Products
Product Description
The MOJO Outdoors Wind Duck Decoy is a wind-driven decoy that allows you to add motion to your setup when motorized decoys are not allowed. The wings on the MOJO wind duck are uniquely shaped to create motion and wing flash in wind. The lifelike body shape and paint details will cause curious ducks to venture closer. For sturdy setup, this wind duck decoy features a patented breast peg and support pole that keeps the body still as the wings move for a more convincing display. Perfect for areas with restrictions on motorized decoys, the MOJO Outdoors Wind Duck Decoy spins in winds as light as five miles per hour.

Features:
Breast peg and support pole
Non-motorized spinning decoy
Lifelike body shape with realistic paint
Unique wing shape creates motion in wind
Stake system stinks but the decoy has a real shine on the heads!
No sure what I was thinking....can't turn off when geese show up! Stake systems need to be modified to work over water I hunt 2-4' deep. I'm not impressed. Paint is gloss! Terrible paint job on heads. For this $ they should look better than they do. I realize ducks focus on the movement of wings, but bluebird sunny days and a beacon shine off their heads will not put dinner on the table!
October 12, 2019
Purchased
1 year ago