We're Sorry!
Mountainsmith 2020 Day 13L Lumbar Pack is currently out of stock.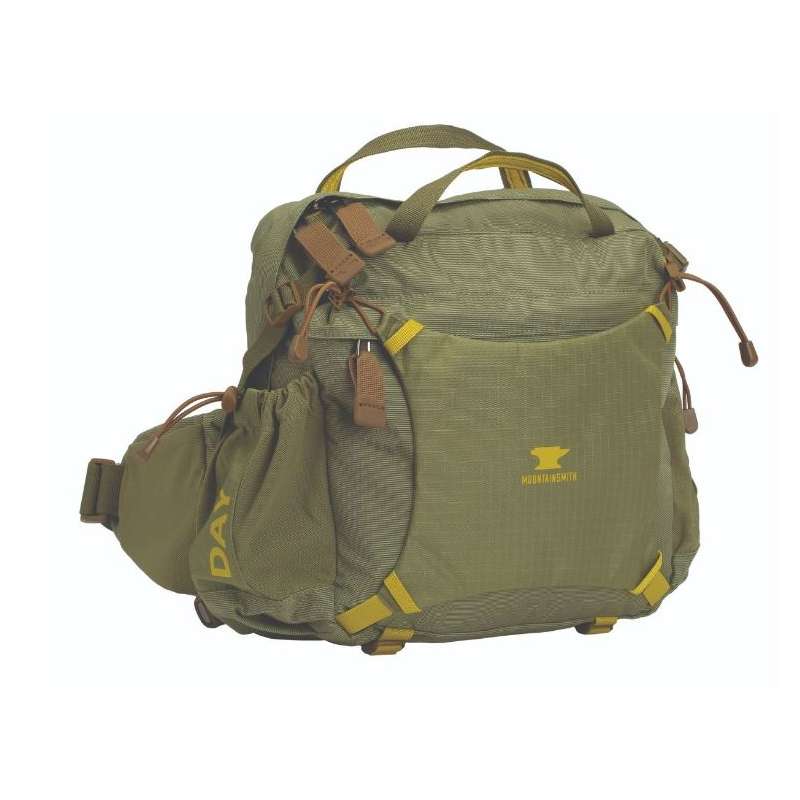 Mountainsmith 2020 Day 13L Lumbar Pack
This product is not currently available, but don't go just yet.
Shop Similar Products
Product Description
The lumbar pack that started the craze in the 80s, the Day pack lives on in its modern incarnation as a favorite of hikers and outdoor-minded travelers. With a broad swath of versatile uses, this pack tends to become a cherished possession in every outdoor enthusiast's gear closet. However, it does not stay there long as it gets used daily as a hiking pack, disc golf bag, messenger bag, office briefcase, carry on travel solution, diaper bag, and whatever you can think of. Built with ultra-durable ripstop fabric, the Day lumbar pack will become your outdoor security blanket as it logs hundreds of thousands of miles adventuring with you around the world. Though the design honors the 40+ year history of this waist pack and has not changed much in shape, modern features make this version of the Day the best yet. We have heard this product used for just about anything including a 3 day backpacking trip in the Sierras. Where will this fanny pack take you? To bring you peace of mind for your backcountry investment, Mountainsmith offers a lifetime warranty on their products. If you have had a Day pack in your lifetime, you already know how useful it can be. If not, what are you waiting for?