We're Sorry!
Real Littles ASSORTED Backpacks is currently out of stock.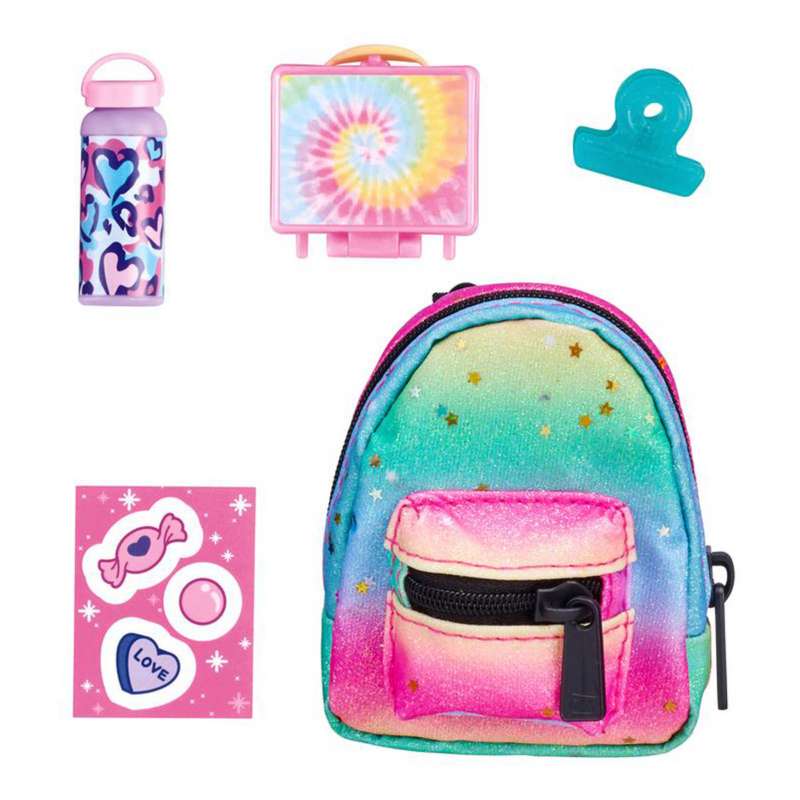 Real Littles ASSORTED Backpacks
This product is not currently available, but don't go just yet.
Shop Similar Products
Product Description
***Item is ASSORTED. Single Pack Item. Color picked at random***

Real Littles Backpacks are back and full of new fun!

These cute, colorful Backpacks are now filled with All-New real mini collectible surprises for you to find! Unzip your Backpack to reveal 4 cute stationery surprises!

These tiny toy school supplies have been made mini but they all really work!
Find tiny Lunch Boxes, mini Drink Bottles, little Stackable Pencils, sweet Scented Stickers, mini Binder Clips, and more!
There are 6 Real Littles Backpacks to collect in different colors, styles, and finishes, all with working zippers!
Each Micro pack Backpack has a clip so you can hang it onto your bag or jeans!
There are so many mini stationery surprises to find! Collect them all! Swap and share them with your Besties to create the ultimate micro stationery collection! Real Littles are Things You Love Made Micro!
Each single pack includes 1 x Mini Backpack and 4 x Surprises.
Ages 6+