We're Sorry!
Savage Gear 3D Wake Snake is no longer available.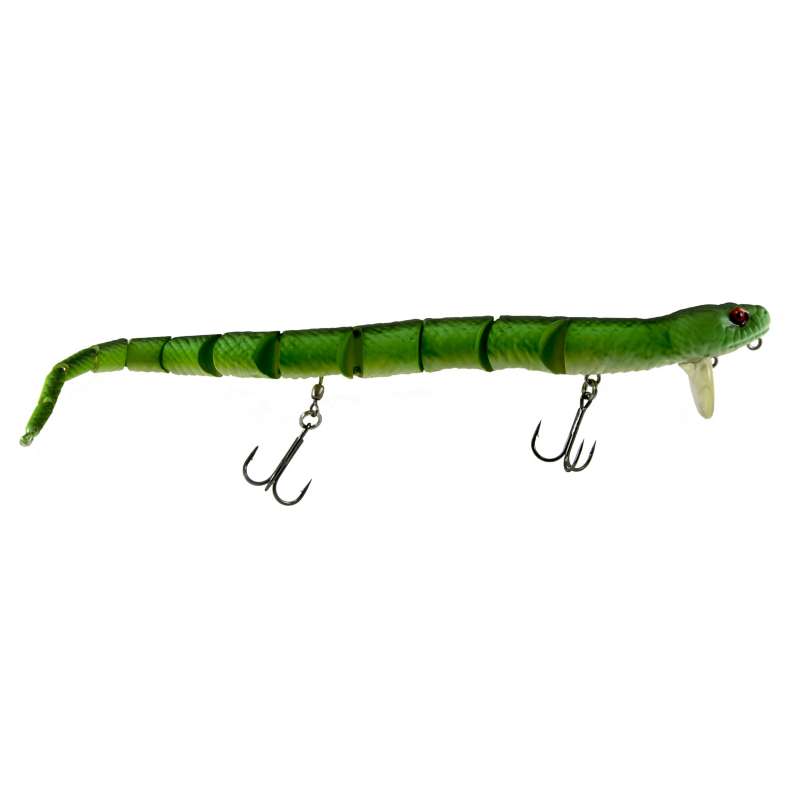 Savage Gear 3D Wake Snake
(2)
This product is no longer available, but don't go just yet.
Shop Similar Products
Product Description
Based on a scan of a real snake. The perfect baby snake imitation with a realistic swimming topwater action. It swims with a wide S action either on the surface or just below, depending on the selected tie point.
3D scanned details
Super realistic action
Surface or sub-surface action, two line tie points
Unique cable joints
Spinning rear treble
8" 2x #4 trebles
12" 2x #1 trebles
thumbs up for rattlesnake lure!
It was a gift for my son in law and he caught a bass with it. So am guessing it's a success!
July 22, 2020
Purchased
4 months ago
Good swimming action
I bought the rattlesnake color, it looks great and has awesome action. Haven't really gotten to use it yet, but it looks great in the water!
July 11, 2019
Purchased
1 year ago