We're Sorry!
Tacky Fly Fishing Dry Box is no longer available.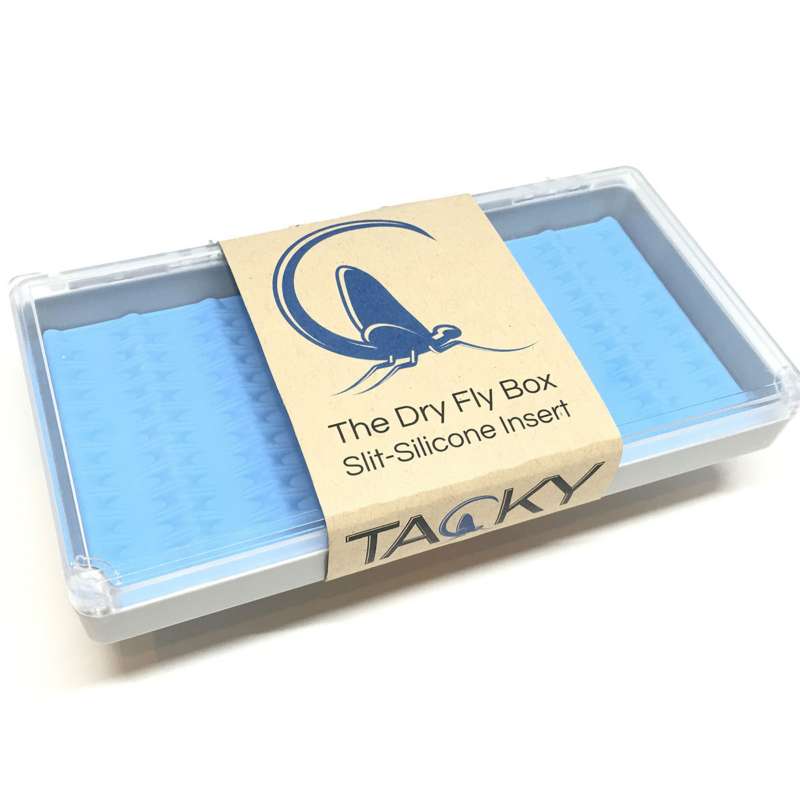 Tacky Fly Fishing Dry Box
This product is no longer available, but don't go just yet.
Shop Similar Products
Product Description
The Tacky Dry Fly Box is designed with hackle and tails in mind. Most boxes smash the hackle when anchoring a fly, but with our patent pending 3D mat design that's no longer an issue. The Dry Fly Box allows more space for hackle and ensures room for downward facing tails on curved shank hooks. It boasts all the other great features of the Tacky products. It's strong and durable polycarbonate shell is ready to stand up to anything you put it through. The strong magnetic closure holds the box closed tightly while still allowing you not to have to mess with a clunky latch system that so often breaks down.
Features:
Patent-pending 3D Slit-Silicone insert holds up to 199 flies
3D silicone design allows more room for hackle so it's not smashed
Durable and strong poly-carbonate box
Strong magnetic closure that's built to last
Dimensions: 7 in x 3.6 in x .75 in