We're Sorry!
Tikka T3x Ultimate Precision Rifle is currently out of stock.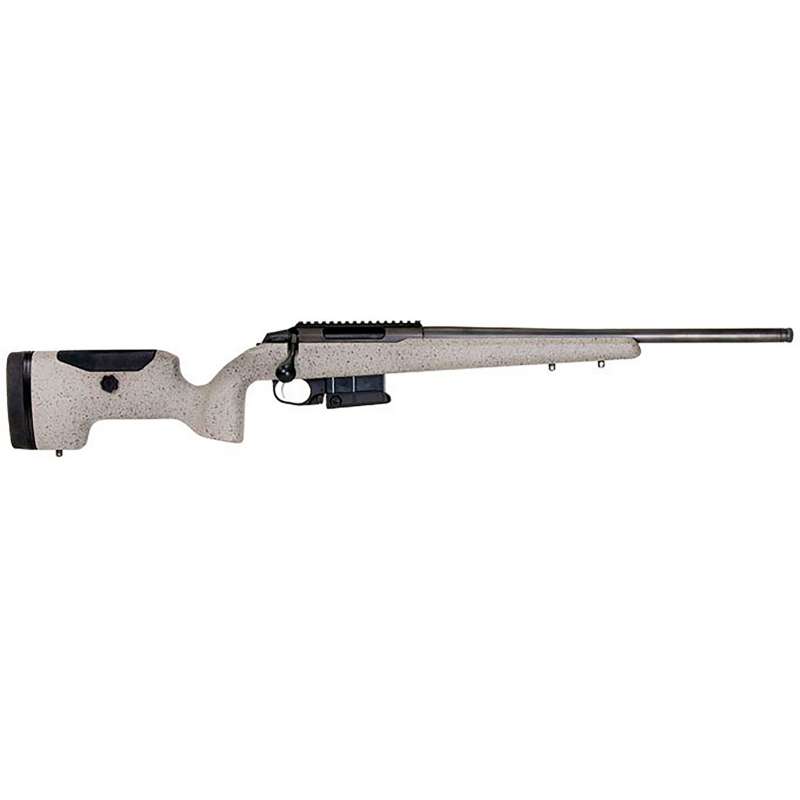 Tikka T3x Ultimate Precision Rifle
This product is not currently available, but don't go just yet.
Shop Similar Products
Product Description
T3x Ultimate Precision Rifle introduces a new kind of lightweight stock construction: the bedding features an extra layer of carbon fiber mixed with fiberglass for increased rigidity and accuracy. The stock is coated with a rough surface for the best grip in any condition and has attachments for QD slings. T3x UPR rifles are all muzzle threaded with 5/8x24 thread.

Features:
T3x UPR features a robust adjustable cheek piece for optical scope alignment and comes with a 20 MOA inclined rail.
Modular Stock: 3x has a new modular synthetic stock that has interchangeable pistol grips, making it possible to modify the angle of the grip. This allows for multiple shooting positions. Additional grips are sold separately. The T3x synthetic stock also has an additional attachment point which allows you to change the width of the stock's fore-end.
Improved Grip: A grip that never slips. The T3x synthetic stock has a new asymmetrical grip pattern and shape that has been specifically designed to give a solid grip in all conditions.
New Recoil Pad: T3x models come with a new recoil pad technology that reduces the impact of recoil on the shooter. The new robust pad allows you to fully concentrate on the accuracy of your shots.
Redesigned Ejection Port: The new T3x receiver introduces a widened angular ejection port that makes it easier to feed one cartridge at a time.
Improved Rail Attachment: Always keep the target in your sight. The T3x models have extra screw placements on top of the receiver so that you can robustly attach a picatinny rail - even when using larger scopes.
Metallic Bolt Shroud: Robustness and quality go hand in hand. Metallic bolt shroud covers and shields the rear of the bolt body and the firing pin.
Steel Recoil Lug: This extra-strong lug has minimal deformation - even with larger calibers. Compared to aluminium, the steel lug doesn't have strong imprinting qualities that would cause deformation when larger calibers are used.
Specifications:
UPC: 082442933740
Model #: JRTXU382CA
Caliber: 6.5 Creedmoor
Receiver size: T3x
Handedness: Right
Weight: 8.3 lbs
Total length: 44 in
Barrel length: 24.3 in
Rate of twist: 1:8"
Magazine capacity: 10 + 1
Stock material: Glass fiber
Stock finish: Tan
Material: Black Steel
Trigger: Single Stage Trigger
Picatinny rail: 20MOA
Open sights: No
Muzzle thread: 5/8-24
Cheek piece: Adjustable
Folding stock: No
Changeable grip: Yes
Fluted bolt: No