We're Sorry!
TruFire Hardcore MAX Buckle Release is no longer available.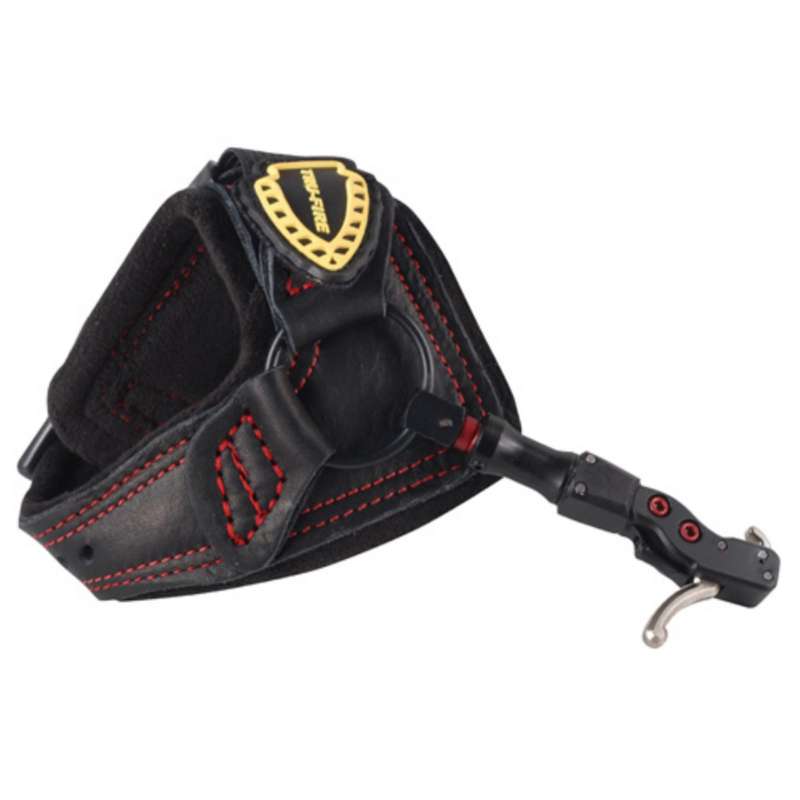 TruFire Hardcore MAX Buckle Release
This product is no longer available, but don't go just yet.
Shop Similar Products
Product Description
The Hardcore MAX is packed with features that are sure to please even the most hardcore archery hunter. Featuring the Evolution II buckle strap with extra padding and rolled edges for superior comfort the Hardcore MAX is one of the most comfortable wrist strap releases on the market. The trigger tension is adjustable from 3 to 16 ounces so you can fine tune the release to your preferred setting and the pivoting head on the release prevents unwanted torque on your bow string for increased accuracy. This release also has a reset feature allowing you to engage the release by simply pulling the trigger for faster hook ups at the moment of truth. The Hardcore MAX will make you more accurate and ensure that you are ready when your opportunity is presented.

Features:
Forward Trigger design
Trigger pressure adjustment from 3 to 16 ounces
Evolution II buckle strap for superior comfort
Fold back head for added convenience
TCT head centering feature for reduced string torque
Deep jaw design will not slip off of loops
Open Jaw design for quick and easy loop engagement
Virtually zero trigger travel

AMAZING
Comfortable, and the amount of adjustment on the release makes it easy to fit any shooter. very impressed with it.
June 17, 2020
Originally posted at
May 10, 2018
Originally posted at