DeMarini Bat Size Chart
Success at the plate often comes down to this: making consistent hard contact against live pitching. To do this, it's important to swing the right bat for you. That means a bat that's long enough to cover the strike zone, light enough to swing with ease, heavy enough to generate power, and, of course, permitted in your league.
In order to find the ideal size for you, consider the following guidelines. *According to USSSA rules, players 13U must swing -8 or heavier and 14U must swing -8.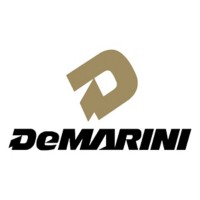 Baseball Bats
| Association | Age | Weight Drop |
| --- | --- | --- |
| BBCOR | High School | -3 |
| USA & USSSA | 13 - 14 | -5 |
| USA & USSSA | 12 - 13 | -8 |
| USA & USSSA | 10 - 12 | -10 |
| USA & USSSA | 10 & Under | -11+ |
Baseball Bats Most Popular By Age
| Age | Length |
| --- | --- |
| 5 - 7 | 24" - 26" |
| 8 - 9 | 26" - 28" |
| 10 | 28" - 29" |
| 11 - 12 | 30" - 31" |
| 13 - 14 | 31" - 32" |
| 15 - 16 | 32" - 33" |
Softball Bats
| Age | Weight Drop |
| --- | --- |
| 8 - 12 | -12+ |
| 8 - 13 | -11 |
| 12+ | -10 |
| 14+ | -10 or -9 |
| 16+ | -10, -9, or -8 |
Softball Bats Most Popular By Age
| Age | Length |
| --- | --- |
| 5 - 7 | 24" - 26" |
| 8 - 9 | 26" - 28" |
| 10 | 28" - 29" |
| 11 - 12 | 30" - 31" |
| 13 - 14 | 31" - 32" |
| 15 - 16 | 32" - 33" |