Things to Do at Chandler SCHEELS
When Chandler SCHEELS opens, we promise to be much more than a traditional sporting goods store. We will offer not only the best brands and service to our customers, but Chandler SCHEELS will also offer fun, family-friendly attractions throughout the store. When the store opens in Fall of 2023, be sure to add Chandler SCHEELS to your list of fun things to do in the area.
You don't have to wait until the opening of Chandler SCHEELS to get a taste of the SCHEELS experience. Visit SCHEELS.com to check out all the premium brands, learn from our experts, or enjoy our podcast. If you're looking for a fun addition to a birthday or holiday gift for someone who lives in the Chandler area, add a SCHEELS gift card to their present.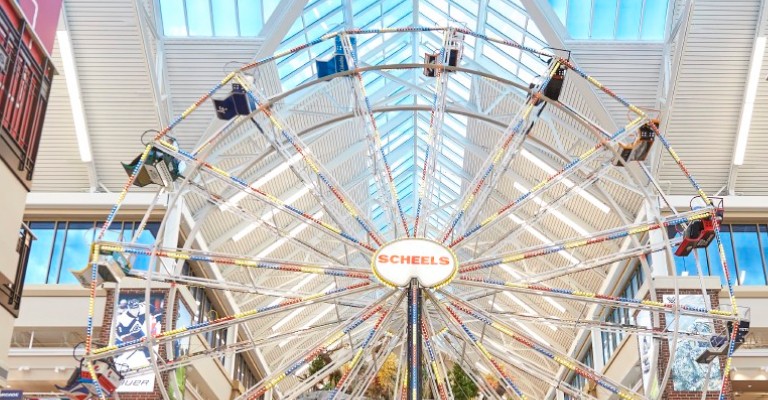 Woah or cool will be one of the first words you'll say when walking into the new SCHEELS! In the middle of the store, we will have a 45-foot Ferris wheel for kids and adults to ride. Take a ride in one of the 12 cars for a bird's-eye-view of the entire store. Wave to family and friends as they shop or say cheese for a memorable moment to share on your social media.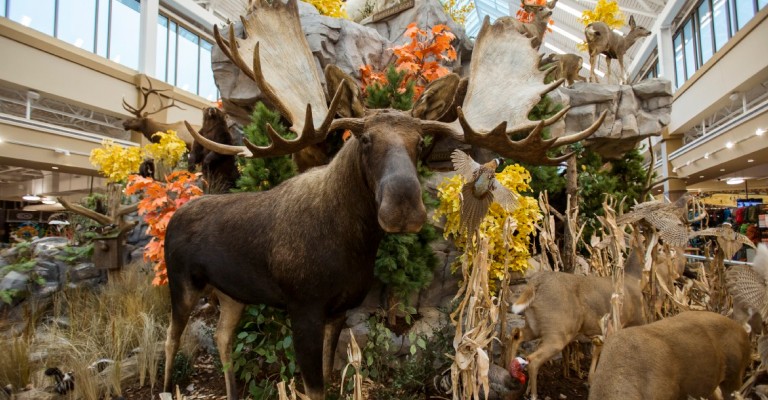 For a great learning experience, Chandler SCHEELS will have a large wildlife mountain featuring a variety of different animals, reptiles, and birds. Adults will be able to use their smart phone to pull up fun facts about the animals to share with their kids!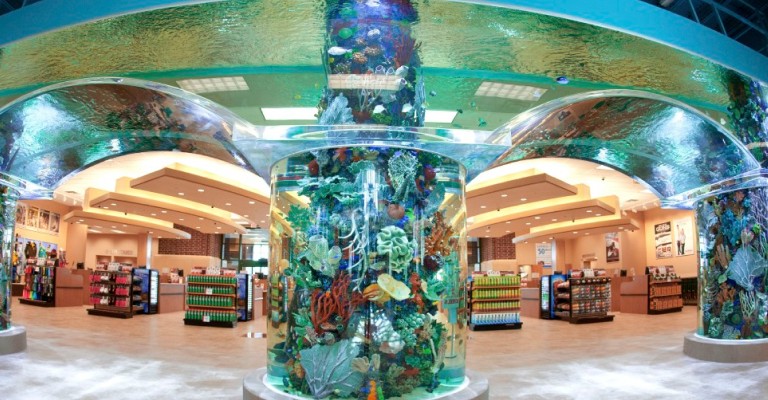 Adults and kids alike will enjoy spending quality time looking at all the different colorful fish within the 16,000-gallon aquarium. This saltwater aquarium will be home to a wide variety of different fish and will be cared for by a professional scuba diving team.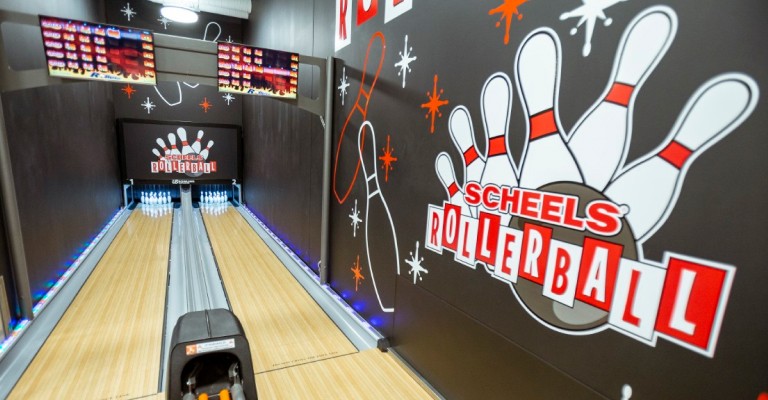 For competitive fun, you'll be able to play Rollerball with family and friends. Rollerball is a miniature version of bowling that you can play alone or with a group.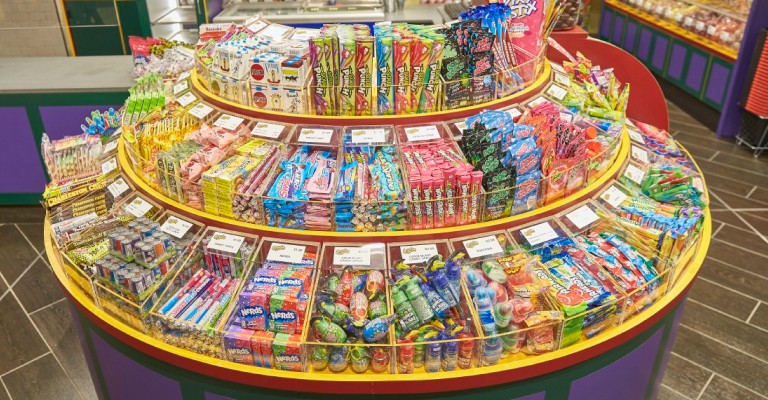 For those who have a serious sweet tooth, the first store attraction you'll want to check out is our Fuzziwig's Candy Shop. Loaded with all the classic sweets and trending treats, this candy shop will surely be a sight to see.
Arcade Games & Sports Simulators
When Chandler SCHEELS opens, there will be plenty of arcade games for kids (and adults) to play. From racing games to classic favorites, everyone will have fun playing these arcade games!
Ginna's Café & Coffee Shop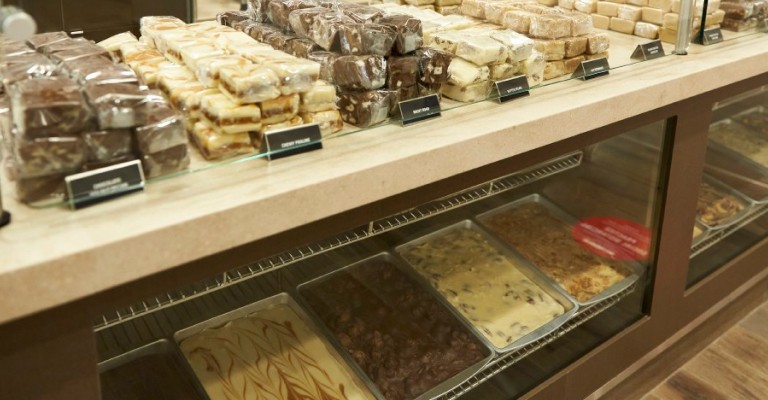 The Chandler SCHEELS will feature a restaurant too. Ginna's Café will be a great spot to meet for lunch, relax after shopping, or spend quality time with your team between games. Ginna's Café will serve a variety of different coffee and specialty drinks as well as tasty soups, sandwiches, and more!