Bike Shop at Colorado Springs SCHEELS
Colorado Springs SCHEELS
Hours:
Mon–Fri: 9:30 AM – 9:00 PM
Saturday: 9:00 AM – 9:00 PM
Sunday: 10:00 AM – 6:00 PM
From kids' bikes to mountain bikes and e-bikes, the Colorado Springs SCHEELS has everything you need. We carry a wide assortment of Trek bikes and biking gear for every type of cyclist, including accessories like kickstands and water bottle cages to ensure your bike is outfitted with everything you need for the trail. If it's time for a tune-up, we're also to help with any bike repairs you might need. Our bike technicians receive hands-on training at the Barnett Bicycle Institute to provide the best possible services for your bike. Stop in today and get ready for your ride!
Bikes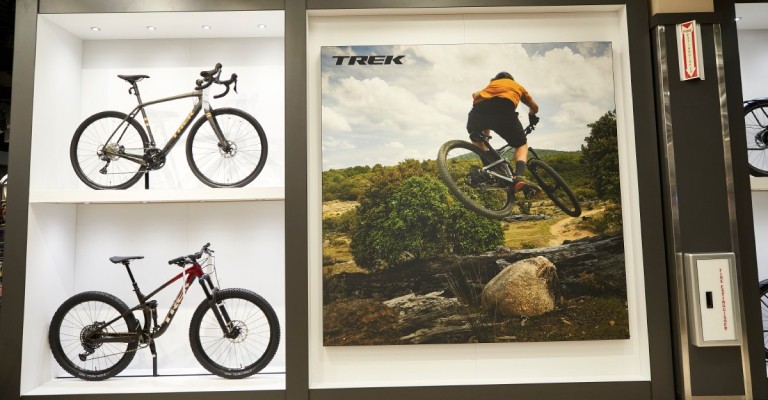 Whether you're looking for an electric bike, cruiser bike, or road bike, SCHEELS offers a wide range of bikes featuring leading brands like TREK.
Kids' Bikes
Whether they're getting their first bike or need an upgrade, our selection of kids' bikes has the perfect bike to get the whole family riding together.
Skateboards, Skates, & More
In addition to bikes, we offer a great selection of skateboards, longboards, scooters, skates, and more. We have the perfect set of wheels to keep you going!
Bike Repair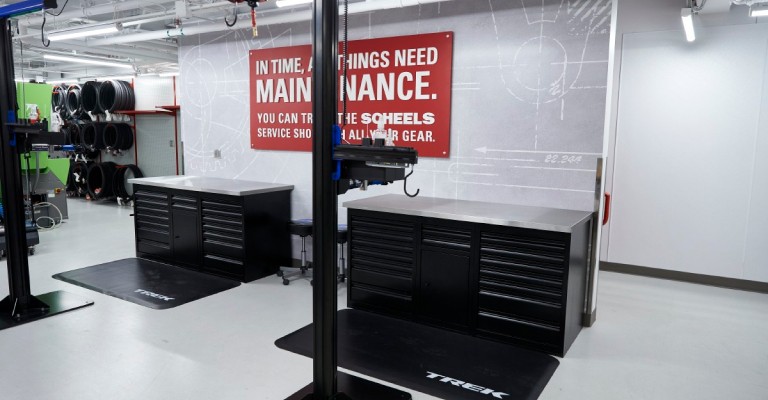 Whether you need a tune-up or repair, the Bike Experts at SCHEELS will get you back on the road. From installing components to fixing a tire, we'll have you riding in no time!
We offer a variety of services to get you riding again, including:
Bike tune-ups
Brake bleeds
Wheel repair
Tubeless tire setups
Accessory installation
And more!
For a full list of services, contact the service shop at Colorado Springs SCHEELS.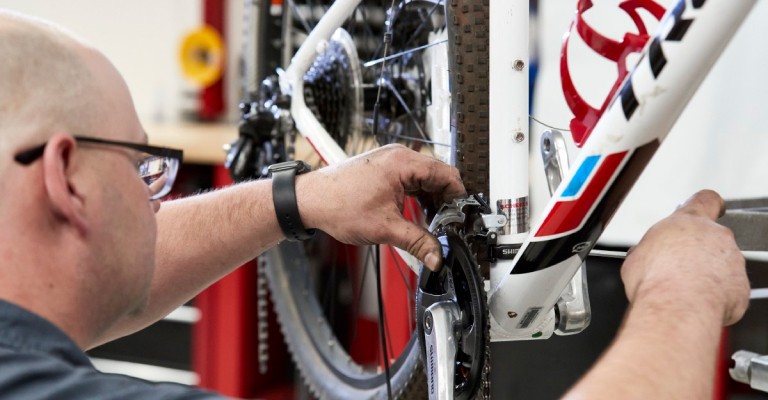 When you need a bike, skateboard, or tune-up, turn to the Bike Experts at Colorado SCHEELS. Whether you're looking for a Townie cruiser, high-end mountain bike, road bike, or an e-bike, SCHEELS has the perfect Trek bike for you. Even if you're not shopping for a new bike, make sure to check out our selection of bike helmets and clothing to keep you comfortable and safe on your trip. When it's time for repair our technicians will make sure your bike is working like new so you can get back to the trail. For more information about our Trek Shop and Services, visit the Colorado Springs SCHEELS and see one of our Bike Experts.