Archery Shop at Johnstown SCHEELS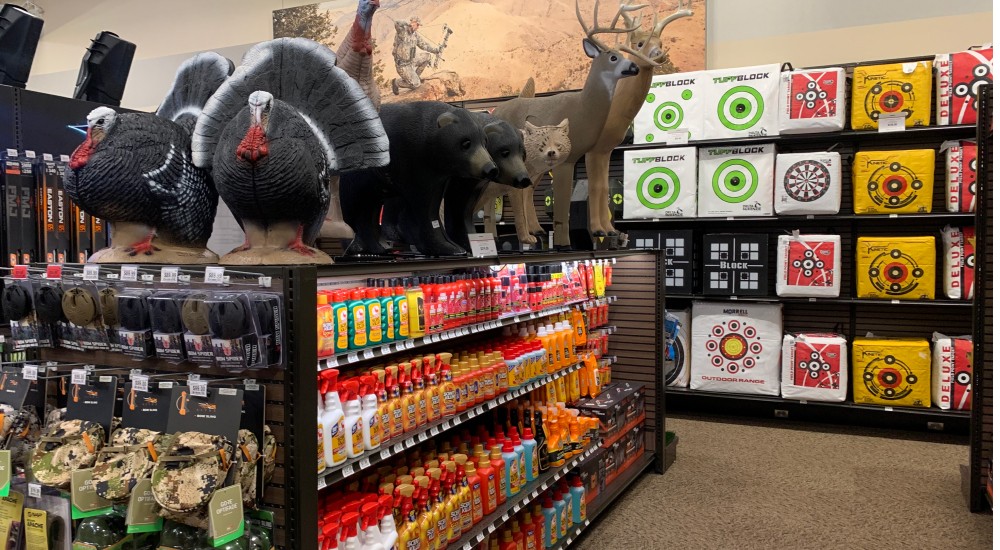 Johnstown SCHEELS
Hours:
Mon–Fri: 9:30 AM – 9:00 PM
Saturday: 9:00 AM – 9:00 PM
Sunday: 10:00 AM – 6:00 PM
Whether you're starting out or have years of experience, make the archery shop at Johnstown SCHEELS your go-to for all your must-have archery gear and clothing. Our archery shop features a wide selection of all the gear you need from bows, packs, and treestands to arrows, rests, and releases all from industry-leading brands. Plus, our Archery Experts will guide you through the selection based on your skill level and hunting location.
Bows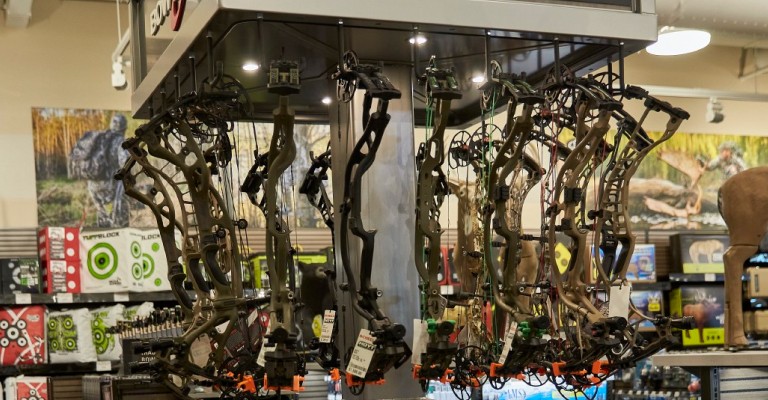 With leading brands like Hoyt, Mathews, and Bear Archery Co., you'll find the right compound or recurve bow for your next hunt.
Treestands & Trail Cameras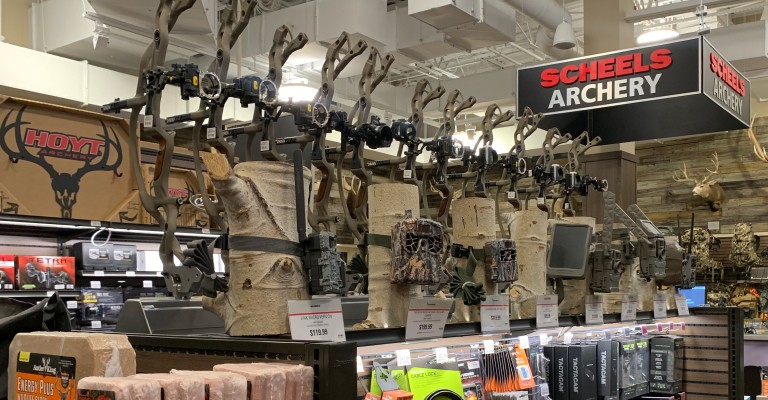 Make sure you're prepared for the season ahead with a reliable trail camera and treestand. We carry a variety of different styles of treestands including ladder, hang-on, and saddle.
Archery Essentials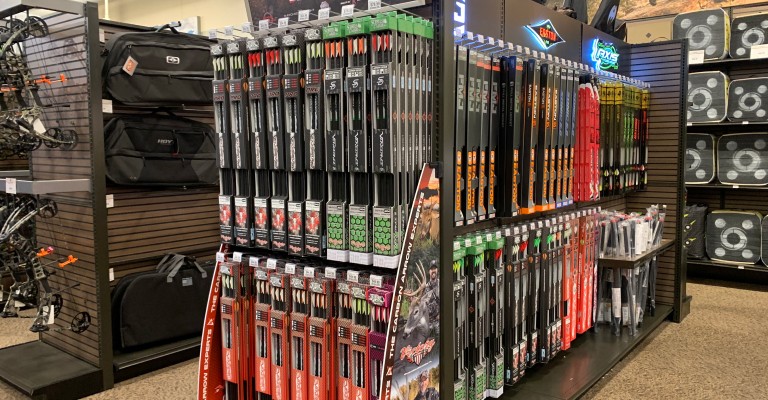 No matter if you need to upgrade your bow accessories, practice your aim before the season, or prep your hunting clothing, we carry all the archery essentials you need!
Archery Lane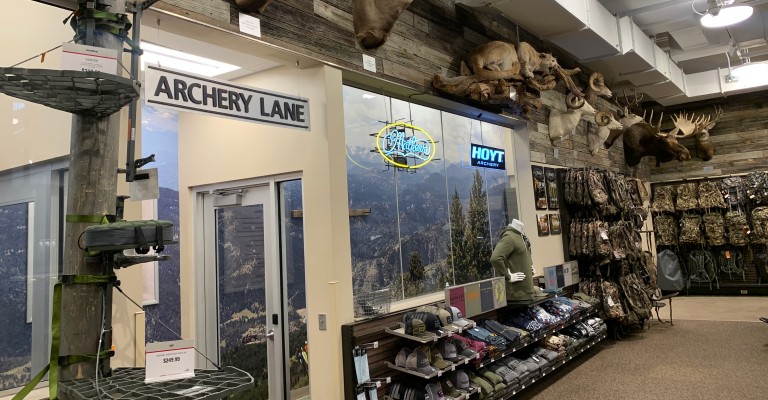 You don't take a chance at SCHEELS—try before you buy with our archery lane.
Through regular, hands-on training and a passion for hunting, our Archery Experts are able to help offer guidance on which products will help you have a successful hunt. Not only do we provide premium products and reliable knowledge, but also offer a variety of services from bow technicians to keep your gear operating smoothly season after season.
Our archery selection changes throughout the season and year. For additional questions about the current selection, contact an associate at Johnstown SCHEELS today!
Archery Services & Rates*
We offer two levels of bow tuning and inspection:
Bow Tune & Inspection for $25 includes checking rest level/center shot, checking draw length/draw weight, and peep sight adjustment
Super Bow Tune & Inspection for $40 includes everything above plus paper tune, time cams, 3 shots through chronograph, and checking 1st/2nd/3rd axis
Additional Bow Adjustments:
Adjust Draw Length/Weight: $5

Install String/Cables (if purchased elsewhere); includes paper tune/cam timing: $75

Install/Adjust Peep Sight (if purchased elsewhere): $5



Install Rest (if purchased elsewhere); includes level/center shot adjustment/ and rest timing: $10

Install Sight (if purchased elsewhere); includes 1st/2nd/3rd axis adjustment: $10



Chronograph: $5 for 3 shots
Custom Arrow Builds:
Custom Fletching: $1/vane

Custom Wraps: $1/wrap

Vane/Wrap Stripping: $1/arrow

Cut Arrows: $1/arrow + $0.50/arrow to install inserts
*Please note that our services and pricing are subject to change. For additional information, please contact Johnstown SCHEELS and request to speak with a bow technician.