Home Decor & Furniture Shop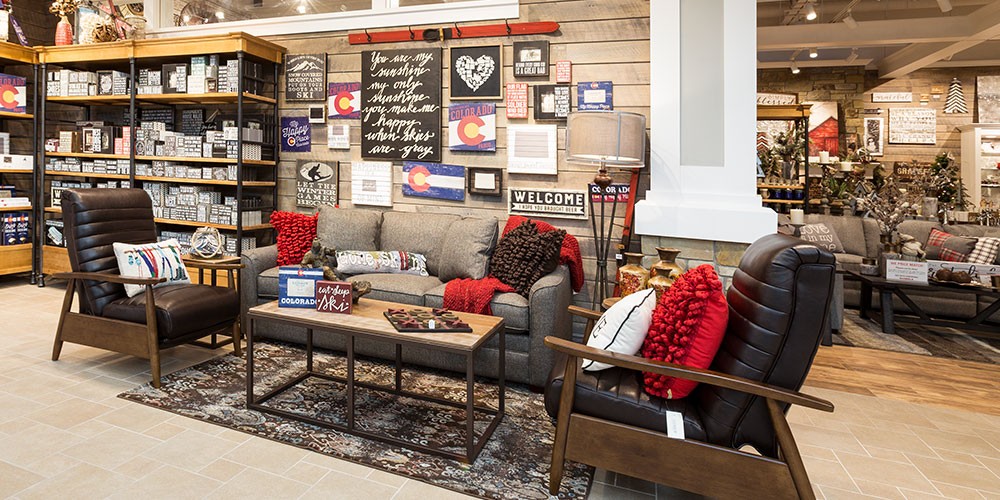 When you're searching for the best selection of home decor, accents, and furniture, Johnstown SCHEELS has you covered with an ever-changing selection of high-quality home decor. Our home decor selection is set up as an open lodge showroom floor with custom order pieces and many leading name-brands.
Bring the family together with comfortable, high-quality furniture. Whether you prefer a large sectional couch to fit the whole family or a couple chairs, Johnstown SCHEELS has the right furniture for your needs. Our selection of furniture has been carefully selected by our team of experts to help you create the home of your dreams.
With a variety of sofas, sectionals, accent chairs and tables, and ottomans, you can furnish your new home or update your current home all in one stop. Also, if you'd like to mix and match a few furniture features but you're not sure where to start, ask our team of experts on how to customize your very own furniture just for your home.
Among our furniture selection, we carry leading brands such as Rowe Furniture, Craftmaster Furniture, Jaymar Leather Furniture, and many more.
Personalize your home with home accessories and accent pieces. With a variety of home accessories and accents, you'll be amazed by the amount of opportunities to transform your home. Our selection of beautiful blankets and pillows, decorative rugs, illuminating lights, and scented candles and diffusers adds a cozy touch to your home. To complement your home accessories, make sure to add a variety of home accents, including inspirational wall decor, unique frames, nostalgic vases, clocks, and much more.
Among our home accessories and accents selection, we carry leading brands such as Primitives by Kathy, Candle Warmers Etc., WoodWick, and many more.
Have additional questions about our furniture and home decor selection? Contact Johnstown SCHEELS to speak with an associate.