Footwear Shops at Johnstown SCHEELS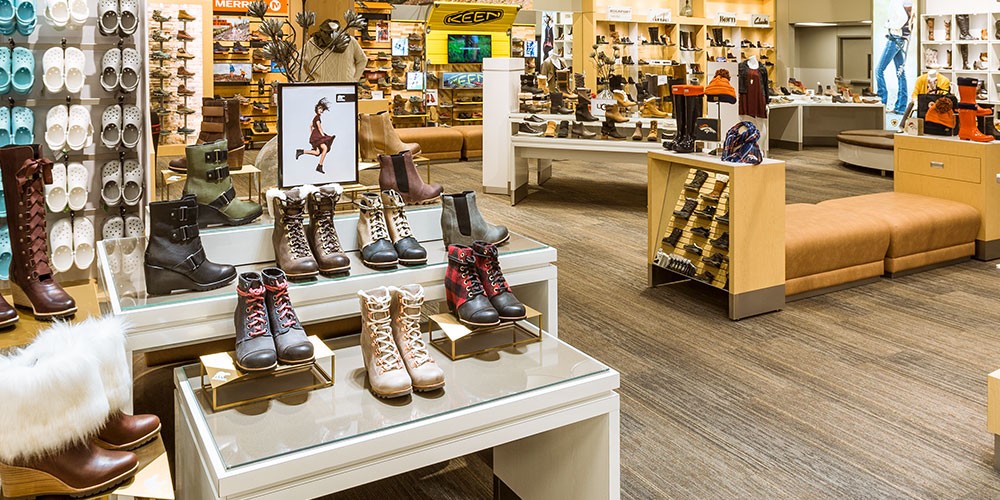 Johnstown SCHEELS carries a wide selection of name-brand shoes for the whole family. Whether you're back to school shopping or looking for summer sandals, the Johnstown SCHEELS always stocks the latest name-brand shoes for the season in a variety of styles and sizes. With the help of a fitting expert, you'll find a properly-fitting shoe for any adventure or occasion. From hiking boots and snow boots to athletic shoes and casual shoes, our name-brand shoe shop offers something for everyone.
Athletic Shoes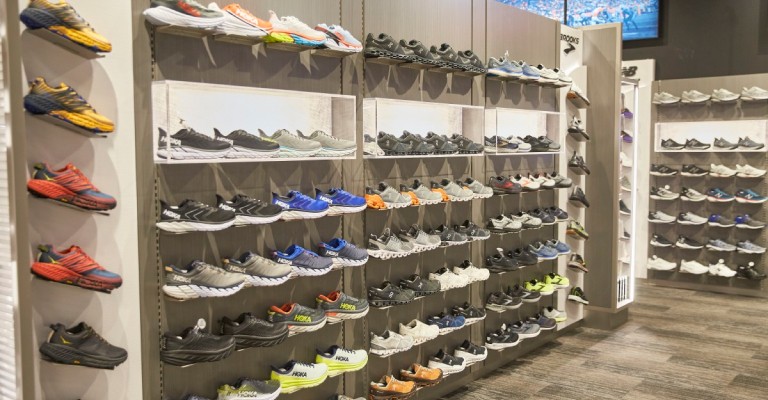 Whether you're weight training, running, or participating in a team sport, our athletic shoe selection offers just what you need to reach your fitness goals.
Casual Shoes
Johnstown SCHEELS has you covered with the largest casual footwear selection in the Johnstown area. Whether you're shopping for strappy summer sandals, dressy yet comfortable work shoes, or durable shoes for the little ones, our shoe selection includes today's top shoe brands for men, women, and kids.
Shoes for Kids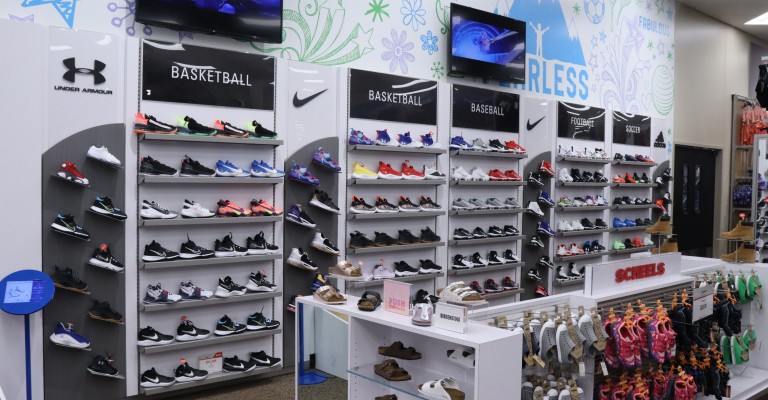 Shop a wide selection of shoes for kids at your Johnstown SCHEELS. Browse top brands from Nike, Under Armour, adidas, and more!
Shoes for Women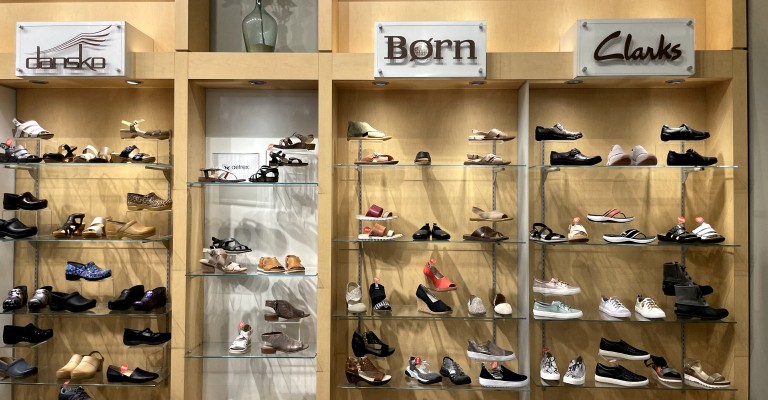 The Johnstown SCHEELS has a wide selection of women's footwear no matter your style. From fashion to sneaker style, you'll find the perfect pair of women's shoes at SCHEELS.
Stop by your local Johnstown SCHEELS and browse our wide selection of footwear for the whole family. If you need further assistance to find just the right fit for your next pair of shoes, our associates are trained to help you find the proper fit, style, and support. To learn more about Johnstown SCHEELS current shoe selection, contact Johnstown SCHEELS to speak with a shoe expert.
Sunday
Monday
Tuesday
Wednesday
Thursday
Friday
Saturday

20


Open: 10:00 AM
Close: 6:00 PM

21


Open: 9:30 AM
Close: 9:00 PM

22


Open: 9:30 AM
Close: 9:00 PM

23


Open: 9:30 AM
Close: 9:00 PM

24


Closed



25


Open: 7:00 AM
Close: 9:00 PM

26


Open: 9:00 AM
Close: 9:00 PM

27


Open: 10:00 AM
Close: 6:00 PM

28


Open: 9:30 AM
Close: 9:00 PM

29


Open: 9:30 AM
Close: 9:00 PM

30


Open: 9:30 AM
Close: 9:00 PM
Sunday
Monday
Tuesday
Wednesday
Thursday
Friday
Saturday

















1


Open: 9:30 AM
Close: 9:00 PM

2


Open: 9:30 AM
Close: 9:00 PM

3


Open: 9:00 AM
Close: 9:00 PM

4


Open: 10:00 AM
Close: 6:00 PM

5


Open: 9:30 AM
Close: 9:00 PM

6


Open: 9:30 AM
Close: 9:00 PM

7


Open: 9:30 AM
Close: 9:00 PM

8


Open: 9:30 AM
Close: 9:00 PM

9


Open: 9:30 AM
Close: 9:00 PM

10


Open: 9:00 AM
Close: 9:00 PM

11


Open: 10:00 AM
Close: 7:00 PM

12


Open: 9:30 AM
Close: 9:00 PM

13


Open: 9:30 AM
Close: 9:00 PM

14


Open: 9:30 AM
Close: 9:00 PM

15


Open: 9:30 AM
Close: 9:00 PM

16


Open: 9:30 AM
Close: 9:00 PM

17


Open: 9:00 AM
Close: 10:00 PM

18


Open: 10:00 AM
Close: 7:00 PM

19


Open: 9:30 AM
Close: 10:00 PM

20


Open: 9:30 AM
Close: 10:00 PM

21


Open: 9:30 AM
Close: 10:00 PM

22


Open: 9:30 AM
Close: 10:00 PM

23


Open: 9:30 AM
Close: 10:00 PM

24


Open: 8:00 AM
Close: 4:00 PM

25


Closed



26


Open: 9:30 AM
Close: 9:00 PM

27


Open: 9:30 AM
Close: 9:00 PM

28


Open: 9:30 AM
Close: 9:00 PM

29


Open: 9:30 AM
Close: 9:00 PM

30


Open: 9:30 AM
Close: 9:00 PM

31


Open: 9:00 AM
Close: 6:00 PM
Sunday
Monday
Tuesday
Wednesday
Thursday
Friday
Saturday

1


Open: 10:00 AM
Close: 6:00 PM