Things to Do at Johnstown SCHEELS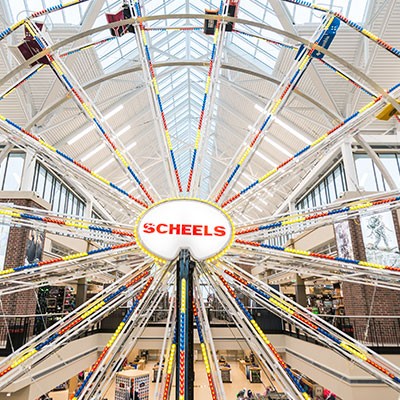 To begin your SCHEELS adventure, stop by the 65-foot Ferris wheel inside the store. With 16 cars, you can ride this Ferris wheel for $1. Once the fun begins, you'll enjoy a 10-minute ride with a complete bird's-eye view from the top of the Ferris wheel.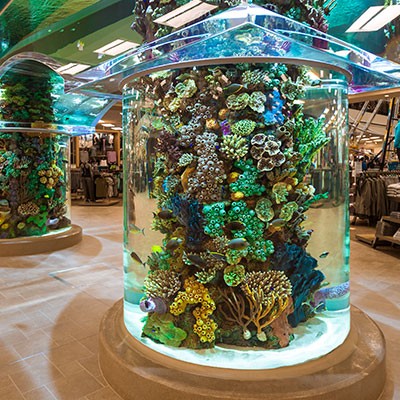 Since we added a 65-foot Ferris wheel, we went ahead and took it to the next level with a 16,000-gallon aquarium as our grand entrance when you walk through the doors. Our aquarium features saltwater species, coral reef, and is maintained by full-time staff of scuba divers to feed the fish daily.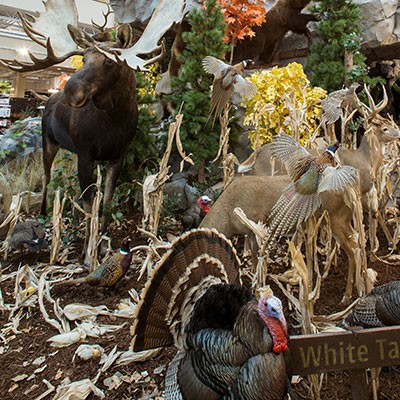 The wildlife mountain is a sight to see. Once you've walked past the aquarium and the Ferris wheel, you'll enjoy the 22-foot tall mountain as a center focal point of the Johnstown store. This mountain weighs an astonishing 28,000 pounds with 220 taxidermy-preserved animals such as grouse, ringtail cats, armadillos, red fox, and more.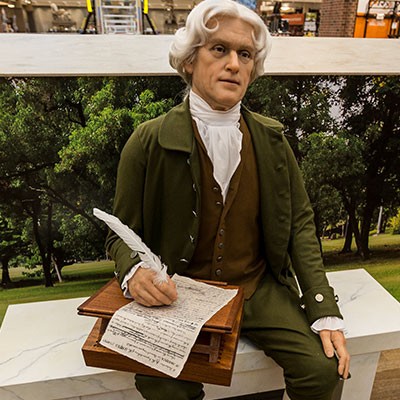 While walking through Johnstown SCHEELS, search for the life-sized presidents to learn more about our nation's history. Our walk of presidents even includes two animated talking presidents designed and costumed to reflect the time period.
Interactive Games and Simulators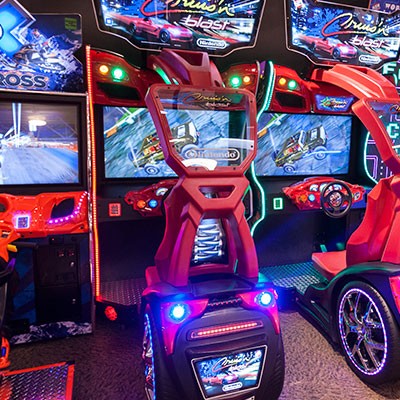 Throughout the Johnstown store, we offer a variety of interactive games and simulators. Whether you're interested in shooting or golf, our shooting simulator and golf simulator help improve your accuracy. For even more fun, check out our arcade, laser shot simulators, and two-lane bowling alley.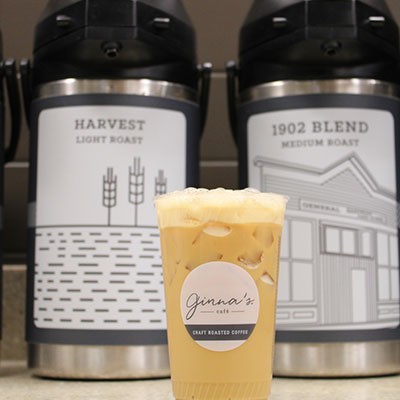 To complete your shopping experience, don't forget to stop by Ginna's Cafe, named after the grandmother of SCHEELS' CEO, Steve M. Scheel. This cafe serves gourmet soups and sandwiches for a light lunch. You can get your caffeine fix with specialty coffee drinks. For a sweet treat, pick from 24 flavors of homemade fudge.