Things to Do at Johnstown SCHEELS
Johnstown SCHEELS is a retail destination unlike any other in the area! We pride ourselves on offering quality customer service and memorable store experiences for the whole family to enjoy. If you're looking for store hours and additional information, check out our Johnstown store page.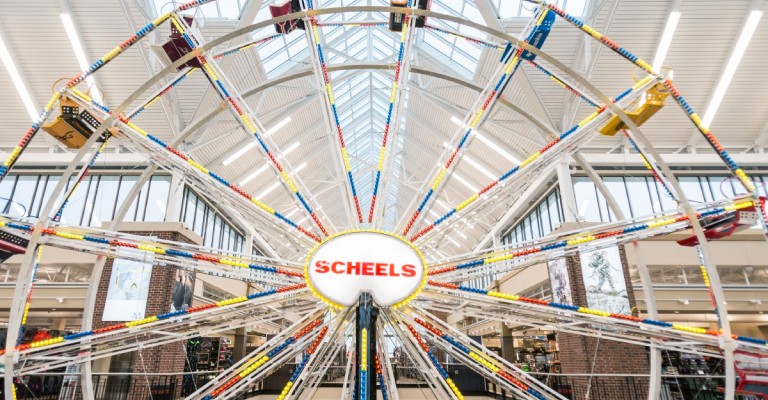 Did you know that the Johnstown SCHEELS has its very own Ferris wheel? A ride on the 65-foot Ferris wheel is the best way to start your SCHEELS adventure. The SCHEELS Ferris wheel has 16 cars and costs only $1 for a ride. Once the fun begins, you'll enjoy a 10-minute ride with a complete bird's-eye view from the top, a great way to plan your shopping adventure.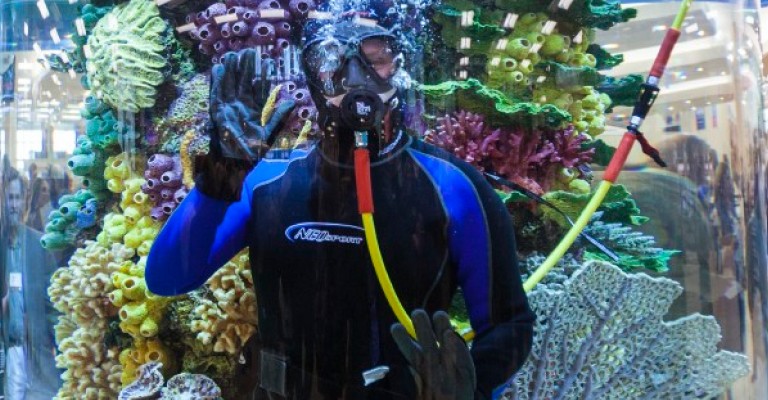 Although the Ferris wheel is tough to beat, the 16,000-gallon aquarium offers vibrant colors to our grand entrance. The SCHEELS aquarium features freshwater species, coral reef, and is maintained by full-time staff of scuba divers to feed the fish. Looking at all the beautiful colors and species is a great activity for a rainy or chilly day!
The wildlife mountain is a sight to see. The 22-foot tall wildlife mountain is the center focal point of Johnstown SCHEELS store. Weighing 28,000 pounds, the wildlife mountain features 220 taxidermy-preserved animals like grouse, ringtail cats, armadillos, red fox, and more. This is a great opportunity to teach your young kids about new animals—just use your smartphone to look up fun facts about the animals featured and start learning!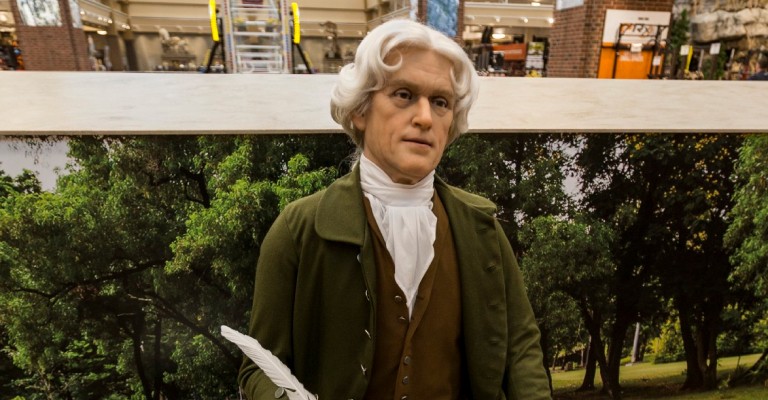 While walking through Johnstown SCHEELS, search for the life-sized presidents to learn more about our nation's history. Our walk of presidents even includes two animated talking presidents designed and costumed to reflect the time period.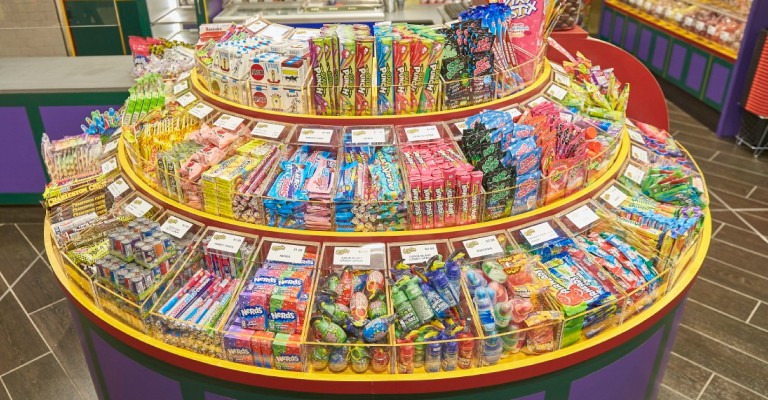 Experience true delight with Fuzziwig's Candy Factory! Whether you're looking for a classic candy or a sour option that will make you pucker, you'll find a favorite with a wide variety. Kids and adults alike enjoy all the colorful and delicious candy choices.
Interactive Games and Simulators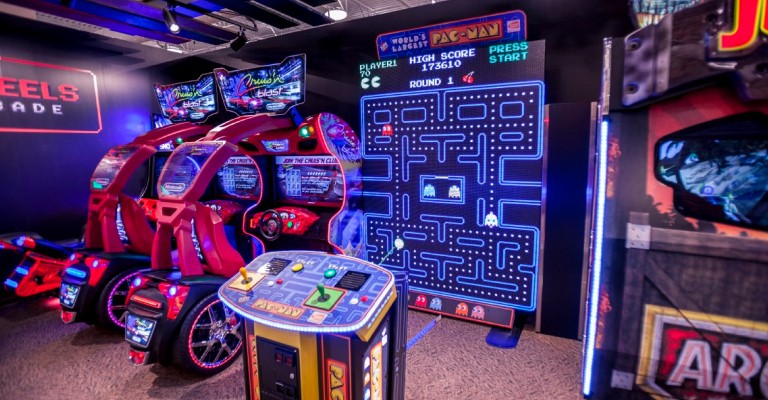 Throughout the Johnstown store, we offer a variety of interactive games and simulators. Whether you're interested in shooting or golf, our shooting simulator and golf simulator help improve your accuracy. For even more fun, check out our arcade, laser shot simulators, and two-lane bowling alley.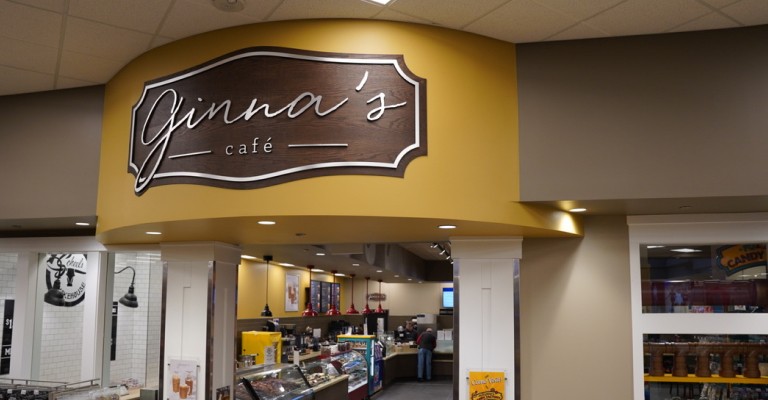 To complete your shopping experience at Johnstown SCHEELS, don't forget to stop by Ginna's Café, named after the grandmother of SCHEELS CEO, Steve M. Scheel. This café serves gourmet soups and sandwiches for a light lunch. You can get your caffeine fix with specialty coffee drinks too. For a sweet treat, pick from 24 flavors of homemade fudge.
If you have questions about these attractions, please contact Johnstown SCHEELS to speak with an associate.