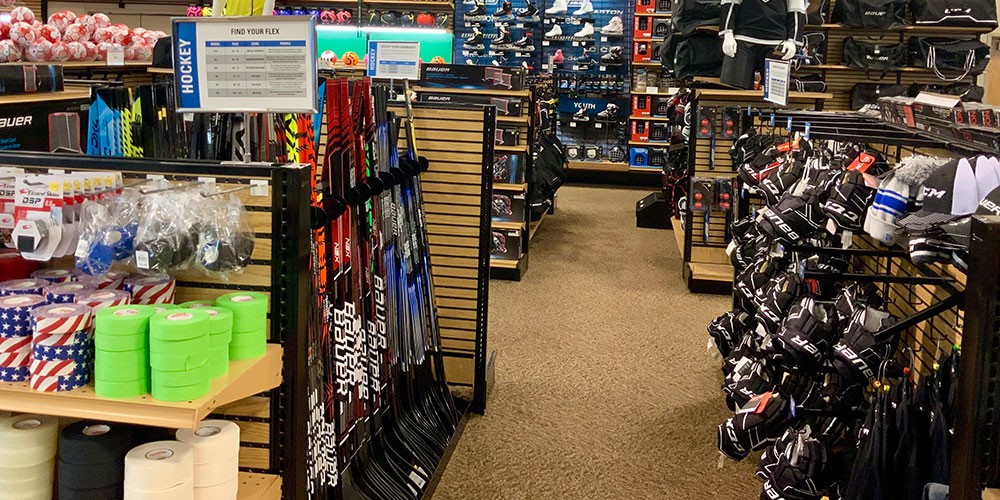 Get ready to cheer on your favorite teams or gear up for your season ahead with Blues & Blackhawks apparel and hockey equipment from the Springfield SCHEELS. If you love cheering on your favorite hockey teams, SCHEELS is the place to go. We have all the apparel and fan gear you need to represent your team with pride. For those of you who spend your time on the ice instead of the stands, we have also have hockey gear from top brands to get you ready for the season.
Blues & Blackhawks Apparel
Whether you prefer to cheer on the Chicago Blackhawks or the St. Louis Blues, we have the best selection of fan gear and apparel for the season ahead. From jerseys and hoodies to t-shirts and sweats, SCHEELS will make sure you're ready for the season ahead. Whether you're sporting your apparel at Enterprise Center for the Blues or at United Center for the Blackhawks, SCHEELS will make sure you're one of the best dressed fans around.
Hockey Equipment & Services
If you're getting ready to hit the ice for another hockey season, stop at SCHEELS for reliable gear from top brands. We have everything you need from hockey helmets, pads, and skates to to equipment bags, hockey sticks, mouth guards, and more. We also have skate sharpening services to keep you moving across the ice with speed. With leading brands like Bauer, CCM, and more, you can make SCHEELS your hockey headquarters and gear up for the season ahead.
If you have any questions about our hockey equipment or fan gear, please contact Springfield for more information.