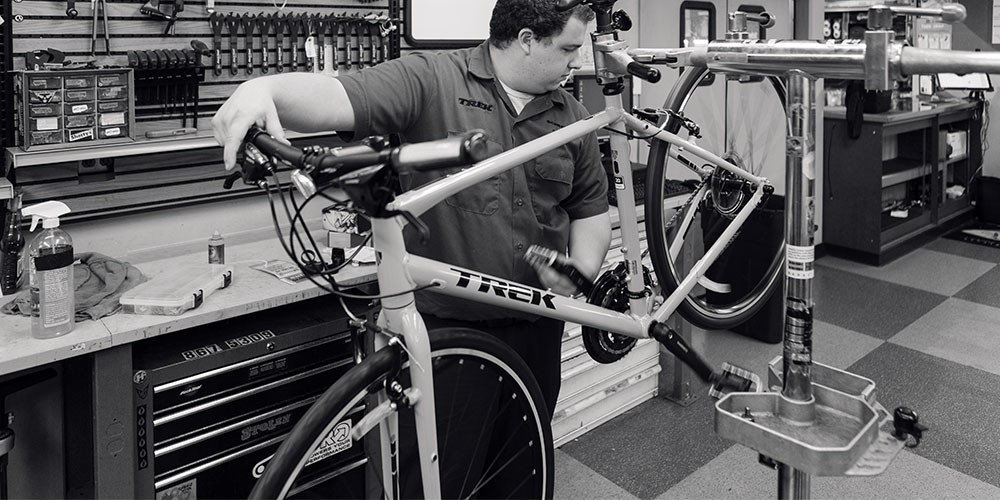 Whether you're a dedicated cyclist or someone who enjoys a leisurely bike ride on the trails, our service shop will make sure your bike is in top condition. Our Springfield service shop has trusted technicians who will treat your bike with care. The Springfield SCHEELS is also a TREK dealer, so those who own TREK bikes can bring them to the Springfield SCHEELS for all repairs and tune-ups.
Bike Tune-ups and Repair
Bring your bike to the SCHEELS service shop for all your maintenance and repair needs. Our Barnett-certified technicians attend a 10-day course at the Barnett Bicycle Institute in Colorado Springs, CO for extensive hands-on training for bike maintenance and repair. After receiving classroom training and supervised instruction, they leave the institute as experts and handle your bike as though it was their own. Whether you use your bike for professional cycling or prefer to use it around town, you can trust our bike experts to keep it in top condition and treat it with care.
If you have any questions about our service shop, please contact Springfield for more information.