When you step foot in the Springfield, Illinois SCHEELS, you will see from the start that SCHEELS provides a shopping experience unlike anywhere else. From the 16,000-gallon aquarium at the front entrance to the 65-foot Ferris wheel that provides a bird's-eye-view of the store, SCHEELS has something for everyone from adults and kids to shopaholics and food lovers.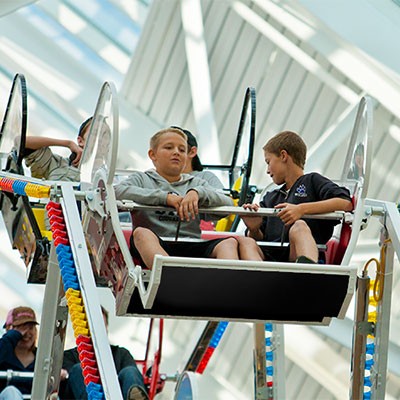 Start your SCHEELS experience with a ride on our 65-foot, 16-car Ferris wheel. For only $1.00 per ride, you can have fun at an affordable price. You will be able to see a bird's-eye-view of everything SCHEELS has to offer from brand-name clothes to trusted gear for camping, hunting, fishing, and more. For the safety of our riders, children must be 48-inches tall to ride alone and 36-inches tall to ride with an adult.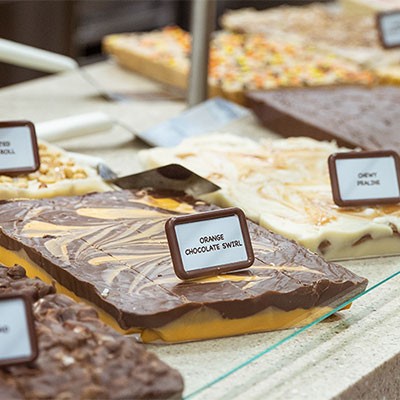 When your stomach starts to grumble, there's no need to leave in search of a restaurant. Stop by Ginna's Cafe for a tasty meal or snack. Ginna's has something for everyone: delicious sandwiches, wraps, soups, salads, and even great options for the kids. You'll also enjoy some great treats like soft serve ice cream, Dippin' Dots, and more! Ginna's Cafe brews fresh SCHEELS-exclusive coffee to keep you going—and don't forget to pair your coffee with some delicious homemade fudge!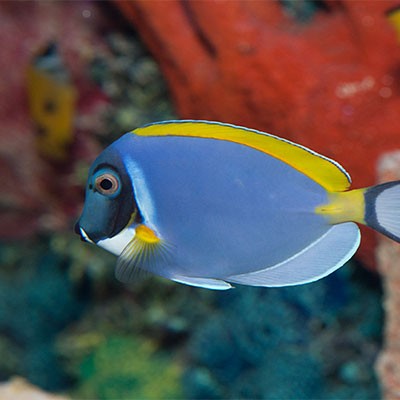 One of our must-see attractions is the 16,000-gallon aquarium filled with colorful saltwater fish. Located at the main entrance of the store, it's hard to miss this beautiful sight. This large aquarium is maintained by full-time scuba divers who make sure the tank is sparkling clean and the fish are fed.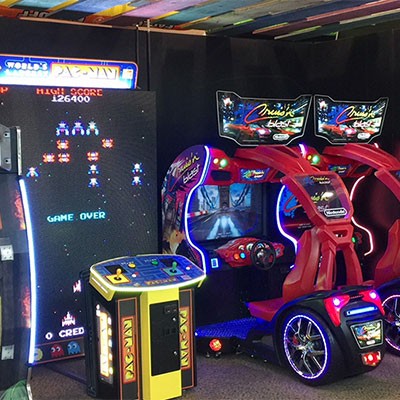 Take a break from your shopping spree with some fun games at the arcade! Whether you want to try your hand at World's Largest Ms. Pacman or test your aim at the old fashioned shooting gallery, we have everything you need for a day of fun. Who says you need to go to a bowling alley for a fun-filled bowling experience? Try a game of rollerball — a miniature version of bowling that is just as exciting and competitive. Before you go, don't forget to play a round of Big Buck Hunter, a classic favorite for hunting enthusiasts and non-hunters alike.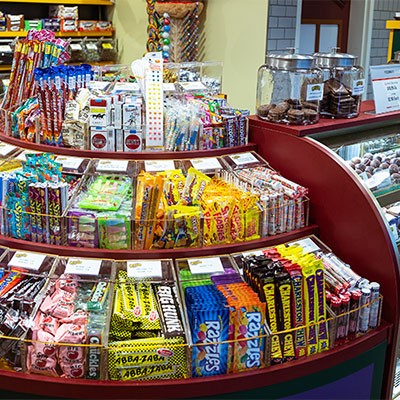 Satisfy your sweet tooth with a tasty treat at Fuzziwig's Candy Factory. With over 100 different varieties of candy, you are sure to find something for everyone. This isn't just your standard grocery store or gas station selection of candy, Fuzziwig's features old-fashioned classics and hand-dipped chocolates for an extra special treat.
If you have any questions about our store attractions, please contact Springfield for more information.