Iowa City SCHEELS Fall 3D Archery Shoot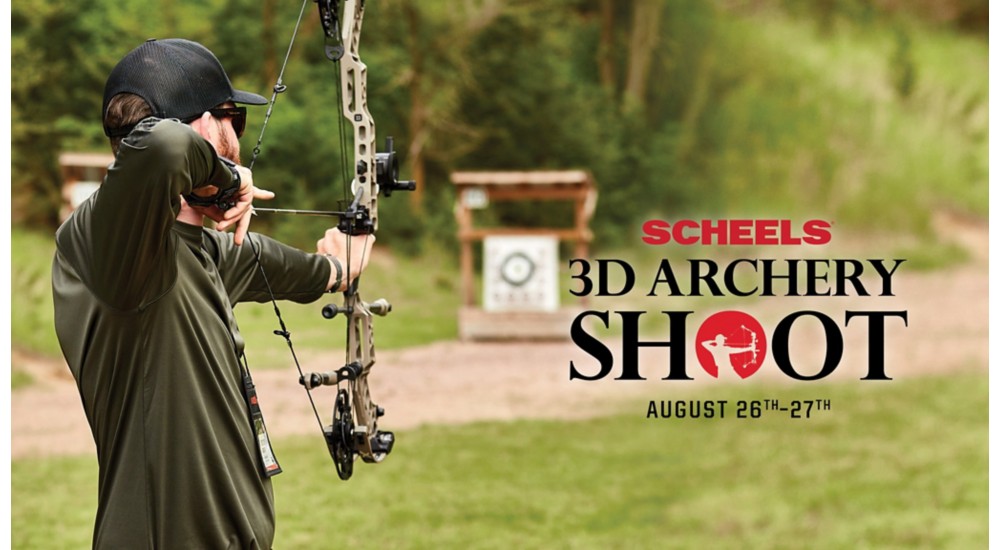 Join us for our FREE annual Fall 3D Archery Shoot! We will have 40 3D targets with varying distances and difficulties! Along with that we will have trick shots, games, and an on-site registration for over $1000 worth of prizes.
Event Date & Time:
August 26th - 8am-3pm
August 27th - 8am-1pm
Location: Altmaier Park 3444 Deer Creek Rd, Coralville, IA 52241
All participants must sign the liability waiver included on this registration page along with a liability waiver the day of for the City of Coralville.
The event is FREE to shoot but all participants are required to register. A list of those registered will be on-site with the staff when you check in the day you plan to shoot.
**Equipment NOT Provided**
The health and safety of our customers and associates will remain our #1 priority during this SCHEELS event.
If you have any questions, please call our store at 319-625-9959 and ask for the events team.