Rochester Pro Sports Apparel
If you're a Minnesota sports fan, the Rochester SCHEELS is your headquarters for all your team apparel. Whether your favorite team is in the NFL, NHL, NBA, MLB, or MLS, we have fan gear for it all. If you're watching the big game at home or going to the stadium to see it live, make sure you're decked out with the best fan gear around.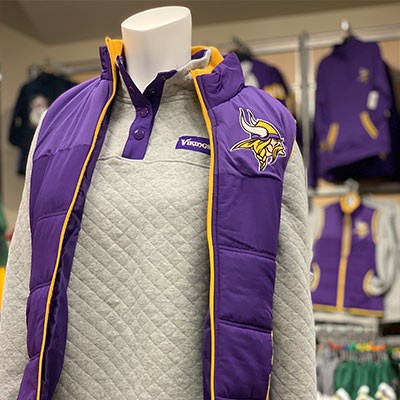 Minnesota Vikings
Are you gearing up for Vikings tailgating or getting ready to see a live game at US Bank Stadium? Make sure to stop at the Rochester SCHEELS for all your Vikings apparel. Whether you're looking for a Vikings jersey or Vikings tailgating gear, we have quality fan gear from leading brands. We even have NFL Vikings gear to decorate your home, so you can represent your team spirit throughout the year.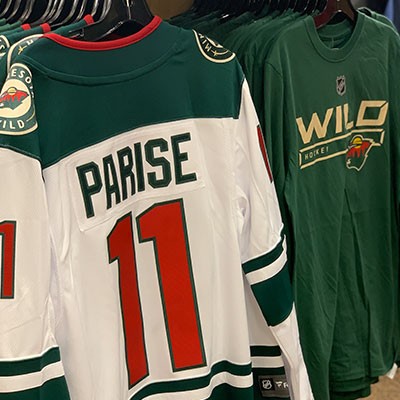 Minnesota Wild
When the temps start to drop, you know hockey season is near. As you're preparing to cheer on the Minnesota Wild, make sure to get your fan gear at the Rochester SCHEELS. Whether you're planning to watch the game in the Xcel Energy Center or on the big screen at home, make sure you represent your team with a Minnesota Wild jersey, sweatshirt, or hoodie. For the ultimate Wild fans, we also have home decor to show your spirit year-round.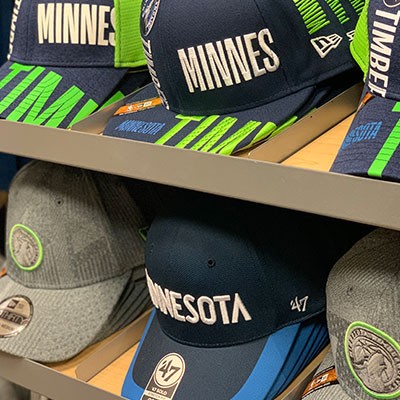 Minnesota Timberwolves
Whether you're planning to watch the game at Target Center or shooting some hoops of your own, make sure you're representing your favorite NBA team. The Rochester SCHEELS has all the Timberwolves apparel you need from jerseys and sweatshirts to hoodies, hats, and more. Our Timberwolves apparel is made with leading athletic brands that are built to last, so you can wear them for years to come.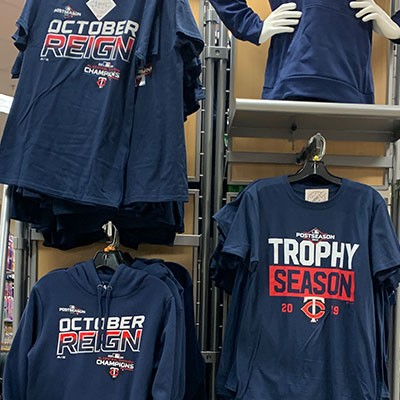 Minnesota Twins
As you get ready for baseball season, make sure you're decked out with the latest Twins gear from SCHEELS. From Twins hats, shirts, jerseys, and more, you can sport your apparel with pride. Wear your new Twins apparel to a game at Target Field or show your support for the team during the off season. All of our Twins fan gear is designed with leading brands and quality in mind. When you purchase Twins fan gear at SCHEELS, you know it's created to last.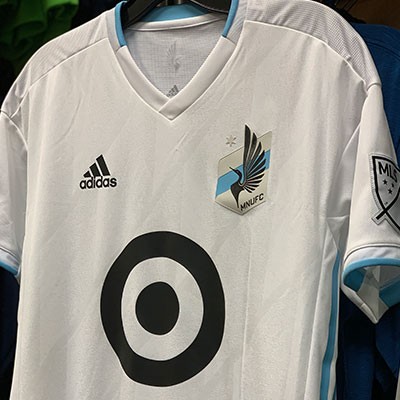 Minnesota United
As the Minnesota United gear up for another season, don't forget to refresh your closet with new Minnesota United apparel! Whether you're watching the game at Allianz Field or from the comfort of your home, make sure you represent your favorite team with pride. From Minnesota United sweatshirts to jerseys and hats, we have everything you need and more. If you're looking for quality apparel to cheer on your favorite team from the MLS, look no further than the Rochester SCHEELS.
If you have any questions about our pro sports headquarters, please contact Rochester for more information.