Billings Store Attractions
As you walk through the doors of your local SCHEELS in Billings, Montana, you will see this sporting goods store is a step above the rest. From the 65-foot Ferris wheel to the delicious options at Ginna's Cafe and variety of arcade games, SCHEELS has just what you need for a day filled with fun. Whether you're shopping for new clothes or looking for something new and exciting to do, your Billings SCHEELS is the perfect destination for family fun.
Ferris Wheel
Take a ride on our 65-foot Ferris wheel to experience a bird's-eye view of everything SCHEELS has to offer. For just $1.00, you can start your SCHEELS experience with excitement as you view our large selection of leading brands, interactive games, and more. Please note, Ferris wheel riders must be 48-inches tall to ride alone and 36-inches tall to ride with an adult.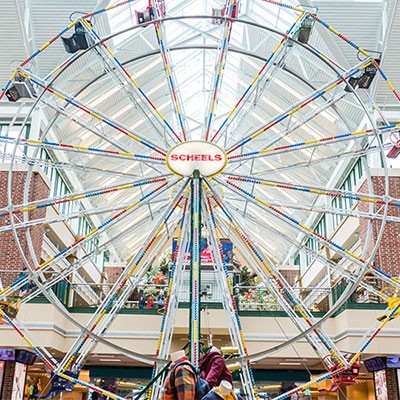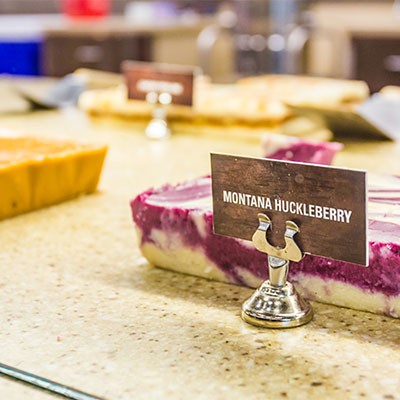 Ginna's Cafe
Start your day with a cup of SCHEELS exclusive coffee or treat yourself to your favorite flavor of homemade fudge. This coffee shop also doubles as a delicious cafe with a full menu featuring soups, sandwiches, and more. No need to cut your SCHEELS experience short when you start getting hungry, simply swing by Ginna's a fuel up for more fun.
Interactive Games
When you come to SCHEELS, it doesn't mean you have to shop. Put a spin on a traditional game of bowling with the smaller, fun-sized version, rollerball. After that, play a round of Big Buck Hunter or try out our shooting gallery and practice your aim. We also have classic arcade games like Pac-Man and more to make sure there's something for everyone to enjoy.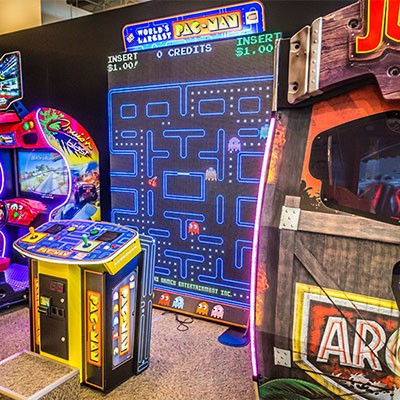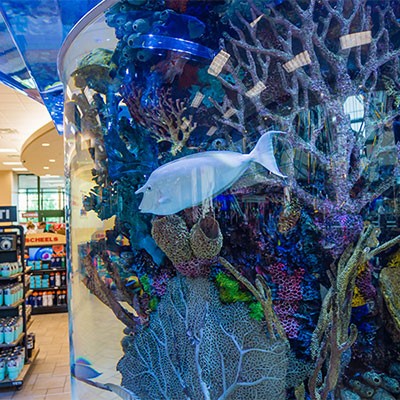 Aquarium
Don't forget to stop by our 16,000 gallon aquarium for a colorful display of fish, coral, and more. If you stop by on Saturday between 9am-12pm, you might see one of our scuba divers inside the aquarium feeding the fish or cleaning. Make the aquarium a must-see attraction before you go!
If you have any questions about our store attractions, please contact Billings for more information.