Reno Sparks Attractions & Entertainment
Looking for some family fun on a rainy day? Turn to your Reno Sparks SCHEELS for a wide variety of entertainment options including arcade games, food, coffee, and other sights to see! When you step into the Reno Sparks SCHEELS, you'll notice this shopping experience is like no other retail store.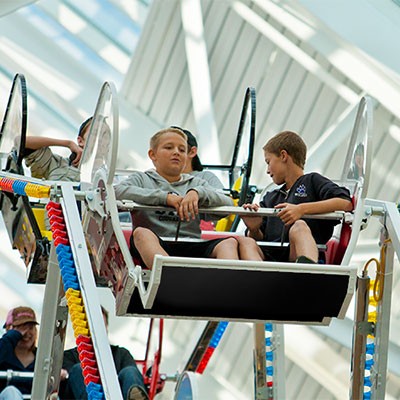 See the whole Reno-Sparks SCHEELS store from the top of our 65-foot Ferris wheel. For $1 per person, your family can make memories riding this indoor Ferris wheel. For safety, riders need to be 48-inches tall to ride alone or 36-inches tall to ride with an adult. The Ferris Wheel at Reno-Sparks SCHEELS is fun for the whole family.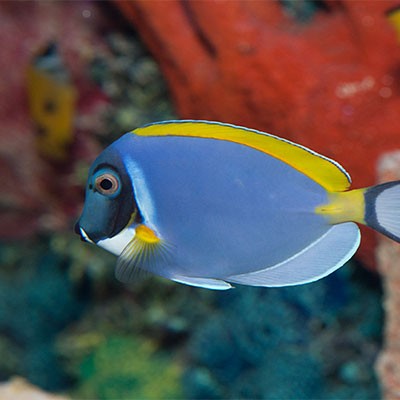 There's not one but TWO massive 16,000-gallon aquariums at the Reno-Sparks SCHEELS. One aquarium houses freshwater fish and vegetation, while to other aquarium features saltwater fish and coral. Every Thursday, you'll be able to see the scuba divers clean the tanks and feed the fish—an entertaining sight for kids and adults alike!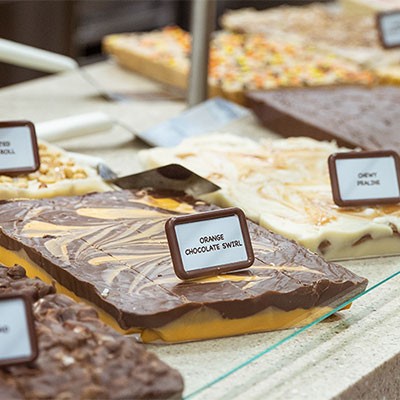 Our in-store cafe and coffee shop offers a selection of delicious soups, sandwiches, and salads that are sure to satisfy your taste buds. Pair your lunch with a cup of coffee that's exclusive to SCHEELS or a specialty drink made to order. For dessert, you can even pick out your favorite flavor of homemade fudge to satisfy your sweet tooth. Plus, SCHEELS homemade fudge makes the perfect gift for every occasion.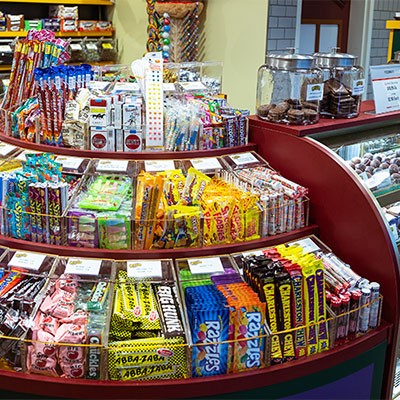 Not only do we have coffee, food, and fudge, we also feature a large selection of candy both unique and nostalgic at the Fuzziwig's Candy Factory. We carry something for everyone's sweet tooth craving. Whether you want a treat while shopping or you need a gift for the candy-lover in your life, Fuzziwig's candy store is a must-see.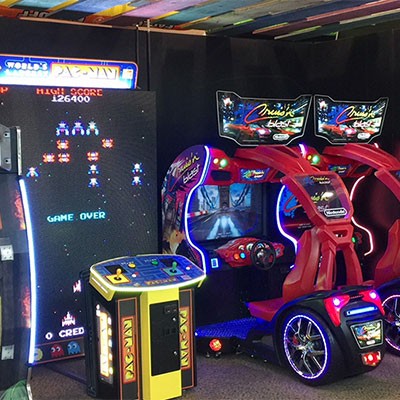 No matter your age or interest, you'll enjoy our wide selection of arcade games and our shooting simulator. Play a game of Pac-Man, Jurassic Park, Big Buck Hunter, or Cruise USA for some friendly family competition. Perhaps you are missing the winter weather and want to take on the mountain virtually with our snowmobiling game. Aside from traditional arcade games, we also offer a shooting simulator that offers realistic target shooting practice.
Have questions about any of the store attractions? Speak with our expert team at Reno Sparks SCHEELS.